I was so happy to see the calendar turn to March on the weekend because that means that Spring will soon be here! Already I am noticing more hours of daylight with the sun rising earlier in the morning and setting later at night.
My husband notices the difference driving to work which makes him happy!
With Spring coming, that means that it will soon be time to do a little spring cleaning here and there. Spring also brings more mud and gravel into the house which means that the floors will need to be vacuumed a bit more often to keep up with it all.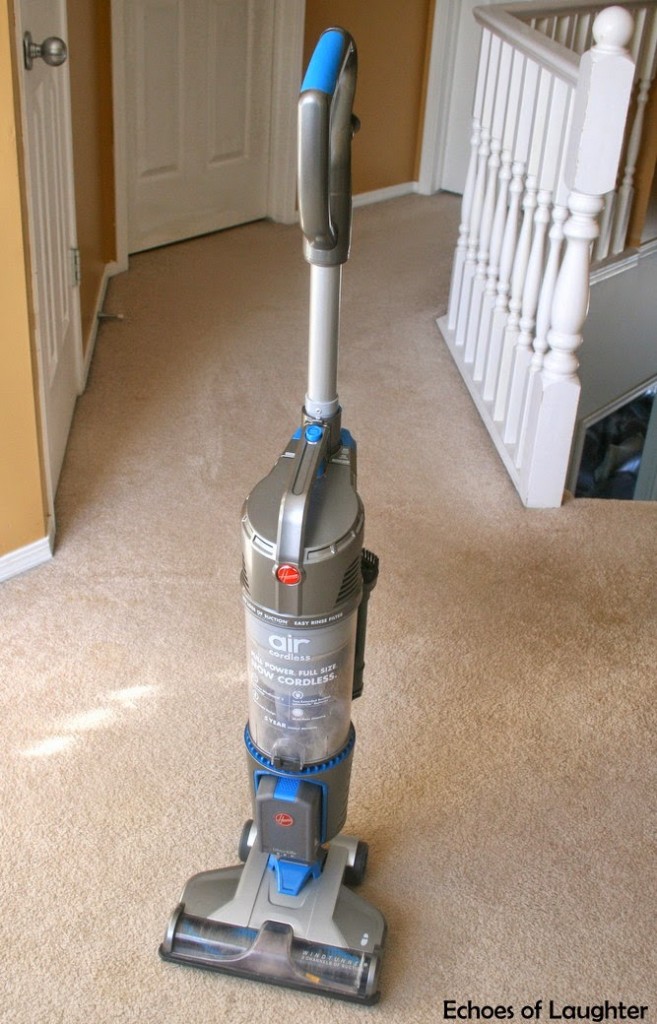 Can I just first say how much I am loving this new cordless technology? It makes vacuuming the whole house a breeze because you can just move from room to room without having to stop and move the cord to a different power outlet. I have used this vacuum for a few months now…trying it out on carpets, rugs and hard floors and it does a tremendous job of removing everyday dirt and dust.Weighing just under 10 pounds, it gives powerful cleaning for the whole home.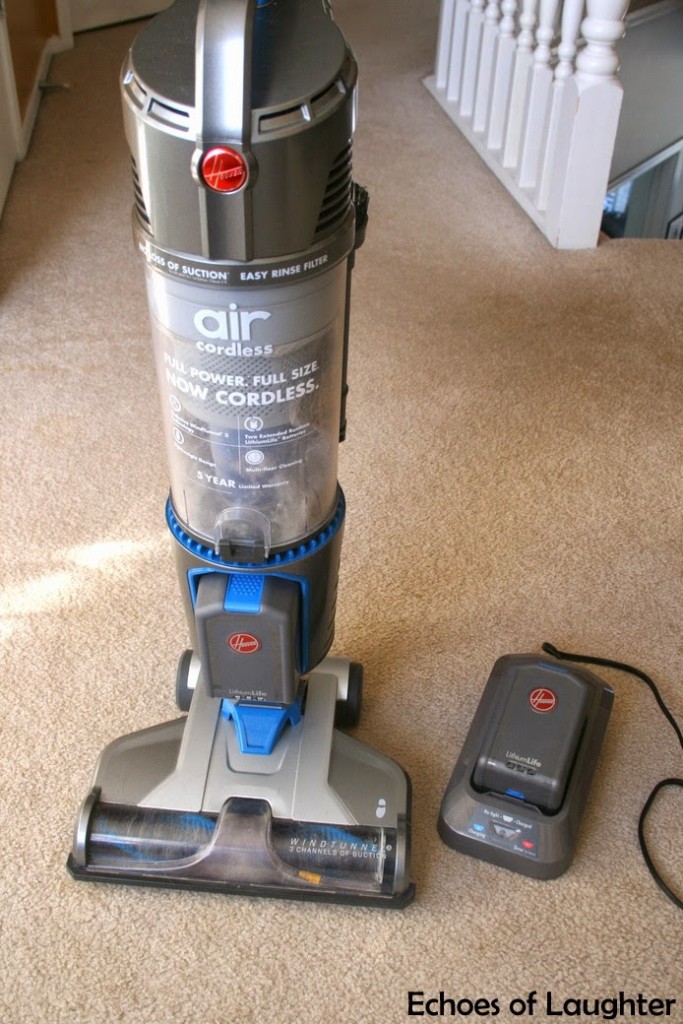 It also comes with not 1, but 2 LithiumLife™ batteries. This means that you can vacuum for up to 50 minutes before you run out of battery power. Having two batteries is wonderful because sometimes I want to vacuum the whole house at once and two batteries are needed to do this job.
The batteries only take 3 hours to charge, and whether the batter is 25% charged or 100% charged, you will get powerful cleaning until the charge runs out.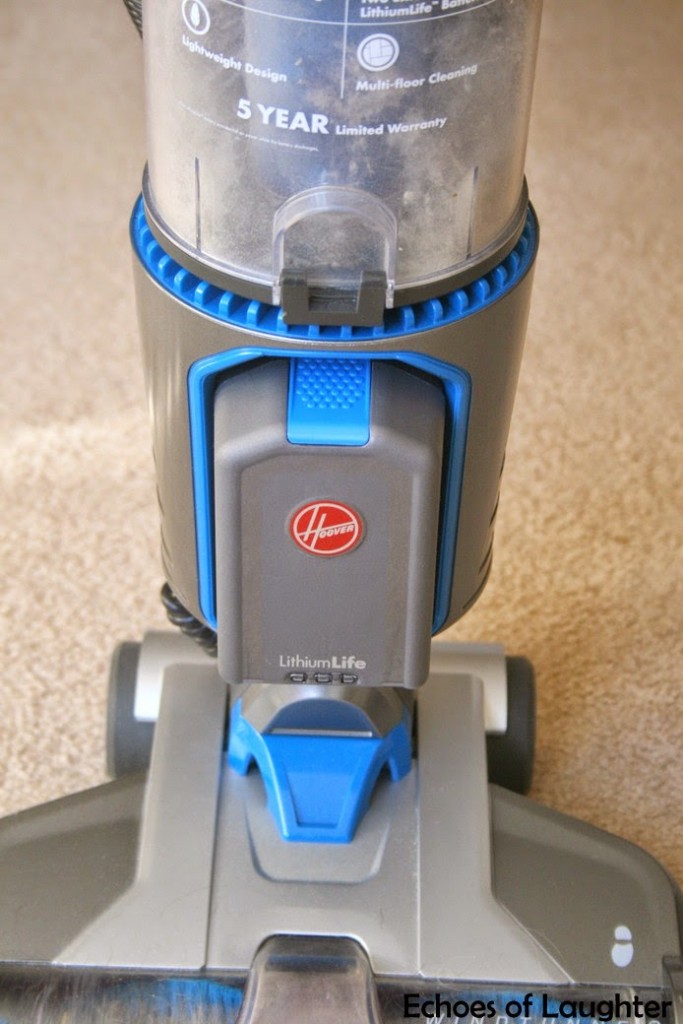 Another feature I love about the Hoover Cordless Air is that no vacuum bags are required as it comes with a large 1 litre dirt cup that is easy to remove and empty, while the filter just needs to be rinsed under running water to be maintained.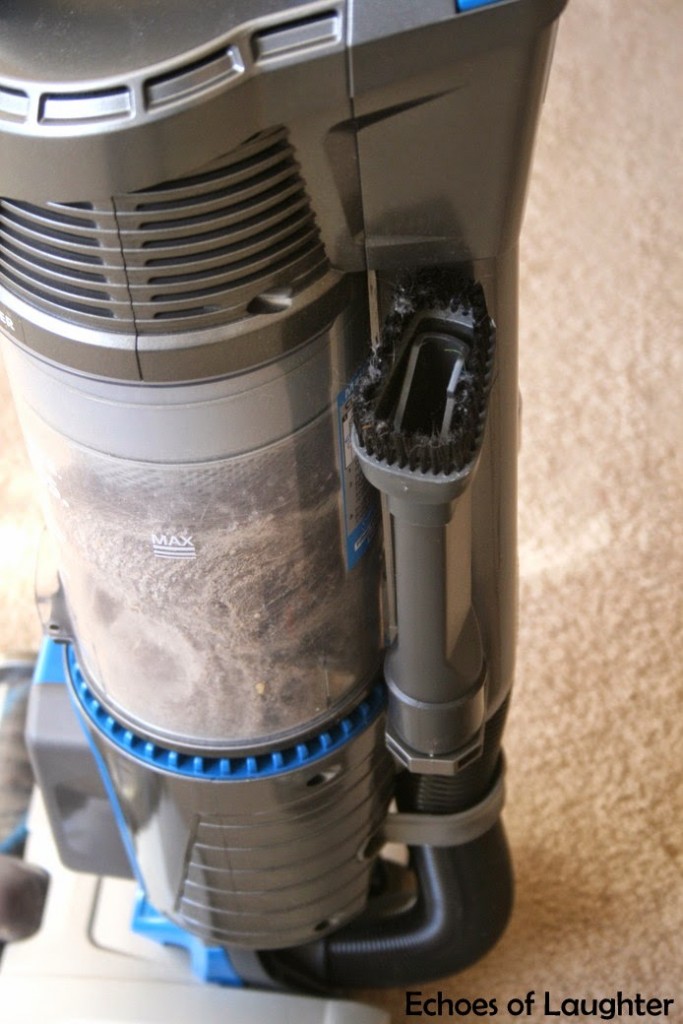 It also comes with all of the attachments needed to clean stairs and furniture so that you can use this convenient technology for every cleaning job in your home! It also comes with a 5 year limited warranty, and there is a live chat available on the
Hoover website
.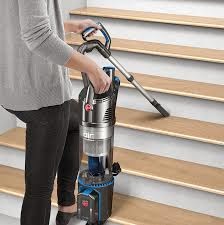 This powerful little vacuum, with it's two batteries, is an amazing helper to have for cleaning.
My two teenagers even love how easy it is to grab and use in their bedrooms.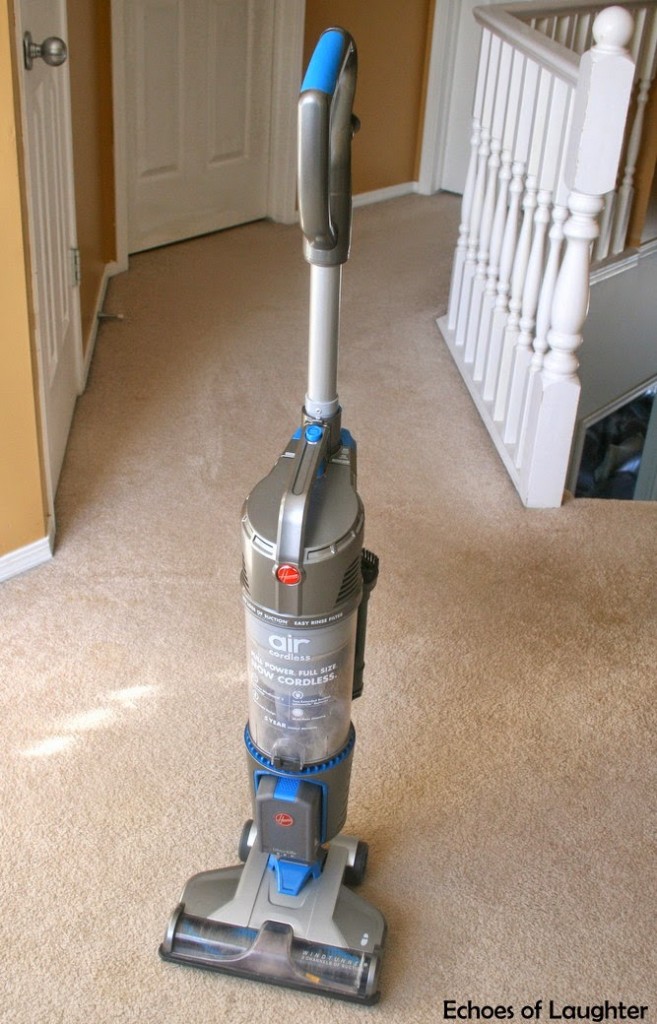 The new cordless technology in the this Hoover vacuum is brilliant. Cleaning is not my favourite chore, so I welcome anything that makes cleaning easier and faster.This one vacuum gives all the cleaning power needed for floors, furniture, stairs and dusting and is easy to use and store away until it is needed again!
Disclosure: I was provided with the Hoover Air™ Cordless Vacuum for purposes of review. However, all opinions are my own. As always, I only partner with brands that I love and use in my own home.