Hello sweet friends! I hope you are having a lovely week! I am so excited to have joined together with over 110+ other bloggers in a giant blog hop organized by the fabulous
Design Dazzle
to bring you lots of amazing Halloween crafts and projects!
This has been happening all week and there are so many fantastic projects shared!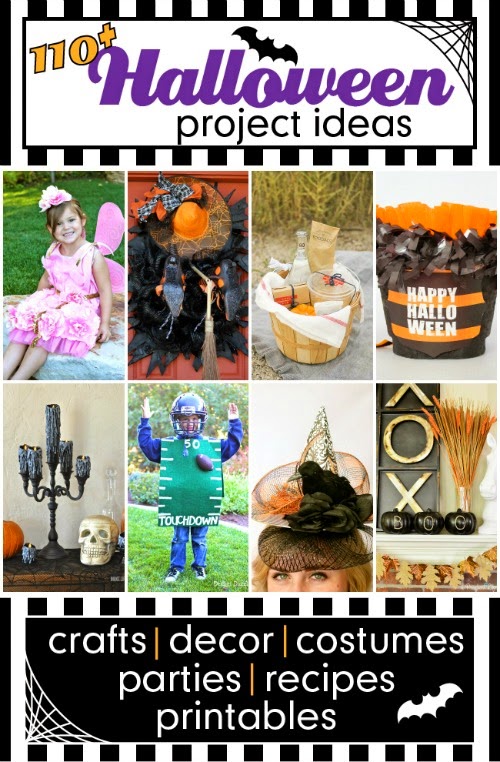 And whether you like to bake, craft, paint or decorate….there is something for everyone! There is a full list of project and links at the bottom, so don't forget to check it out!
I can't help it…I have a weakness for Pom-pom crafts. I am a child of the 1970's and I clearly remember making pom-poms crafts at school and an Owl pom-pom pencil Brownies. So soft and cute! I couldn't help but to create this fun pom-pom look for Halloween. And do these not remind you just a teeny-tiny bit of the muppets? Loved that show!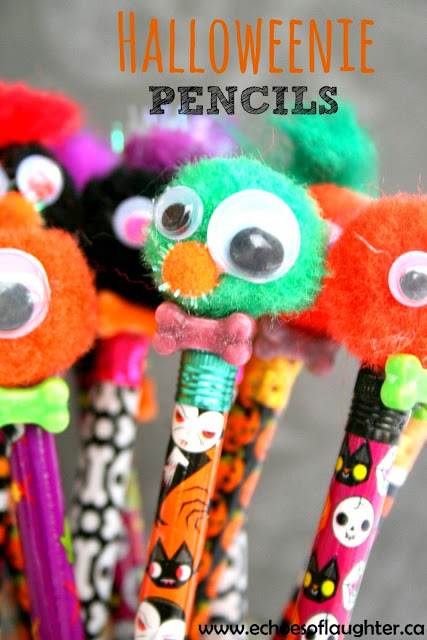 The beauty of this craft is that it can be made across a range of different ages and they can be as elaborate or as simple as you like!
Supplies:
Halloween theme pencils
Assorted pom-poms in different colours and sizes
Googly eyes in different colours and sizes
Small candy bones (I found mine at the dollar store)
White school glue or glue gun
Directions:
Let your imagination run wild! Make as many funny-looking pencils as you dare! I used pom-poms for hair and tiny bone candies for a bow tie on mine. Have fun!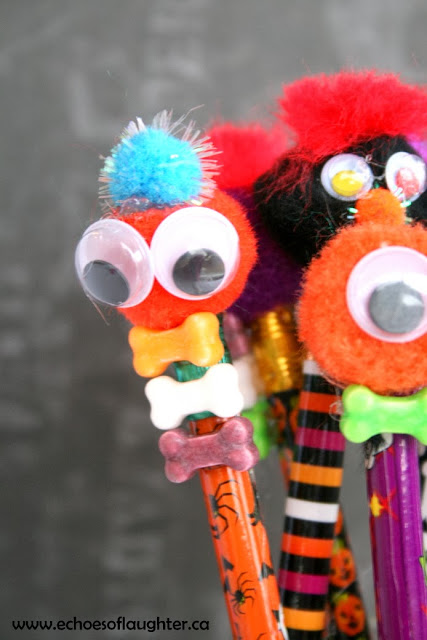 I loved that when my 12 year old son saw these, he laughed!
So this craft is little kid AND big kid approved!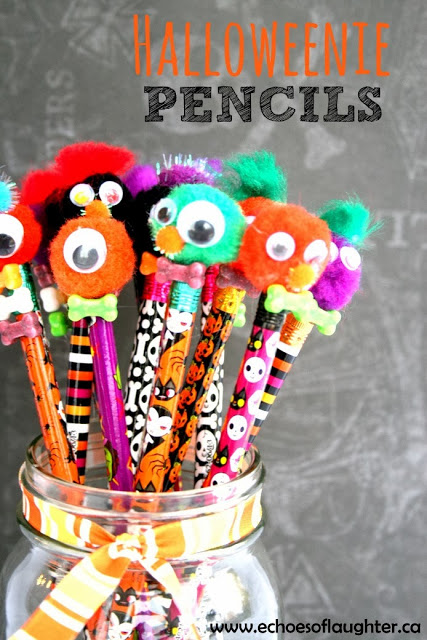 So now it's time to join in the blog hop! Get ready for lots of awesome Halloween projects! Simply click on each of the links below for the Halloween projects you'd like to see in more detail, and it will take you right to that post with additional information and photos on how to create it. Have fun and pin away!
Thanks to all 110+ fabulous bloggers participating! We'd love for you to visit their blogs and see what else they're up to!
Wishing you a Happy Halloween!