Hello sweet friends! Can you believe that in a few short weeks Halloween will be here?! Where I live, we just hope for no snow on Halloween so that all of our little trick or treaters don't freeze their noses off. I love making fun food for Halloween as there is no other food occasion where we can be perfectly silly and goofy with our creations and no one blinks an eye!
These jello jar monsters are the easiest dessert on the planet to make, so this is something that almost anyone can make, so it is perfect for toddlers as well as elementary age kids!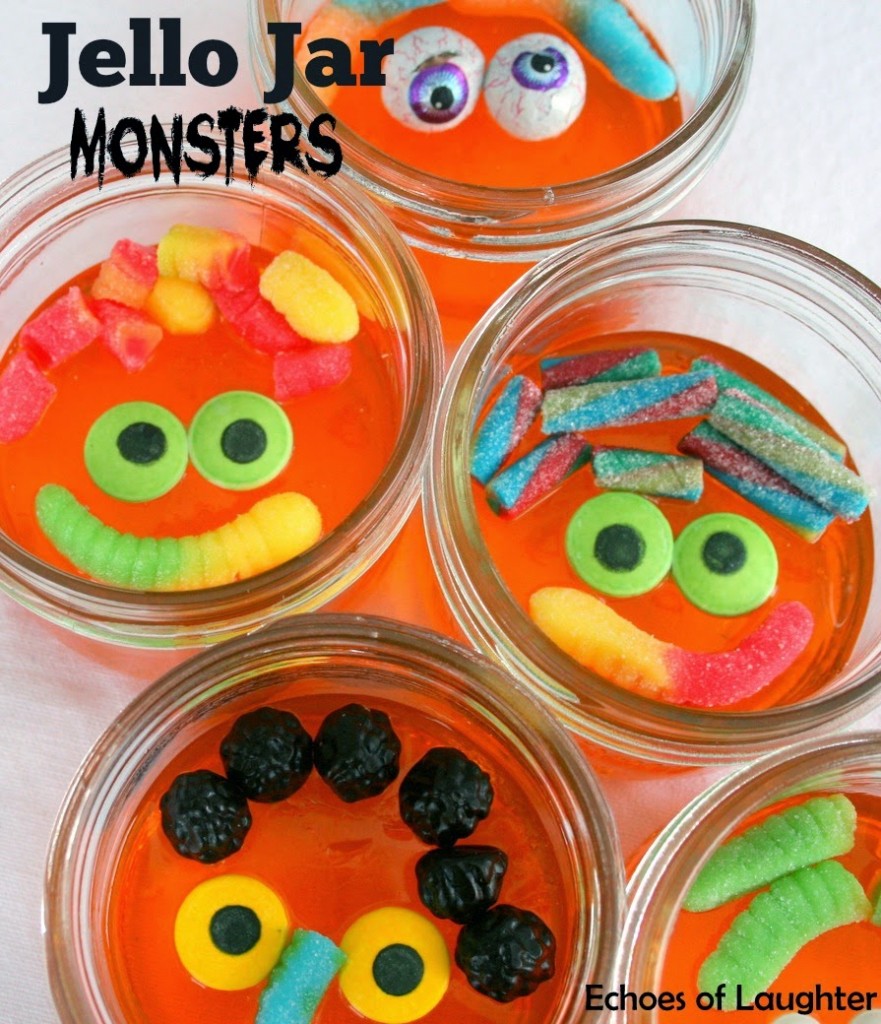 For this little creation, all you need is Orange jello and various candies including eyeballs, and some mason jars.
Just follow the directions on the jello package and let the jello 'set'. Then add funny faces to each jar with eyeballs, gummy worms, Swedish berries and other fun treats!
It's a great activity for letting kids make their own too!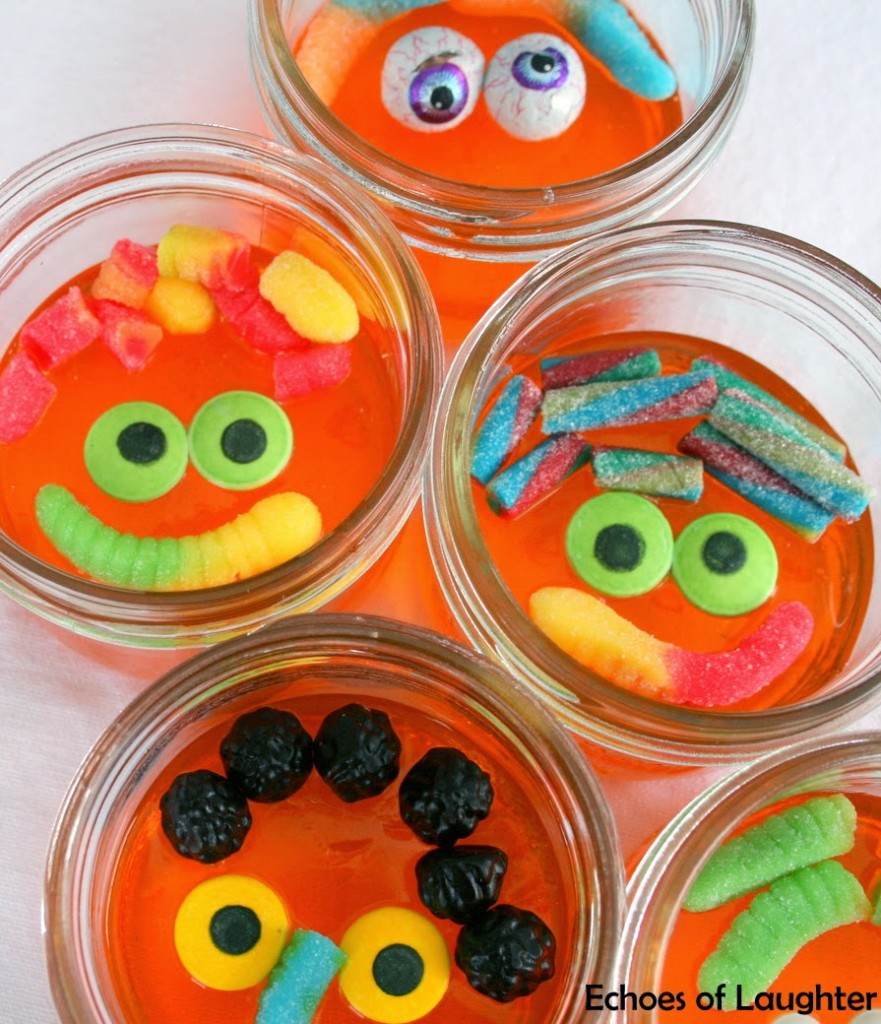 And I am sharing these other amazing Halloween creations from some other talented bloggers!
There are so many fantastic ideas here from crafts to drinks to food…a project for everyone!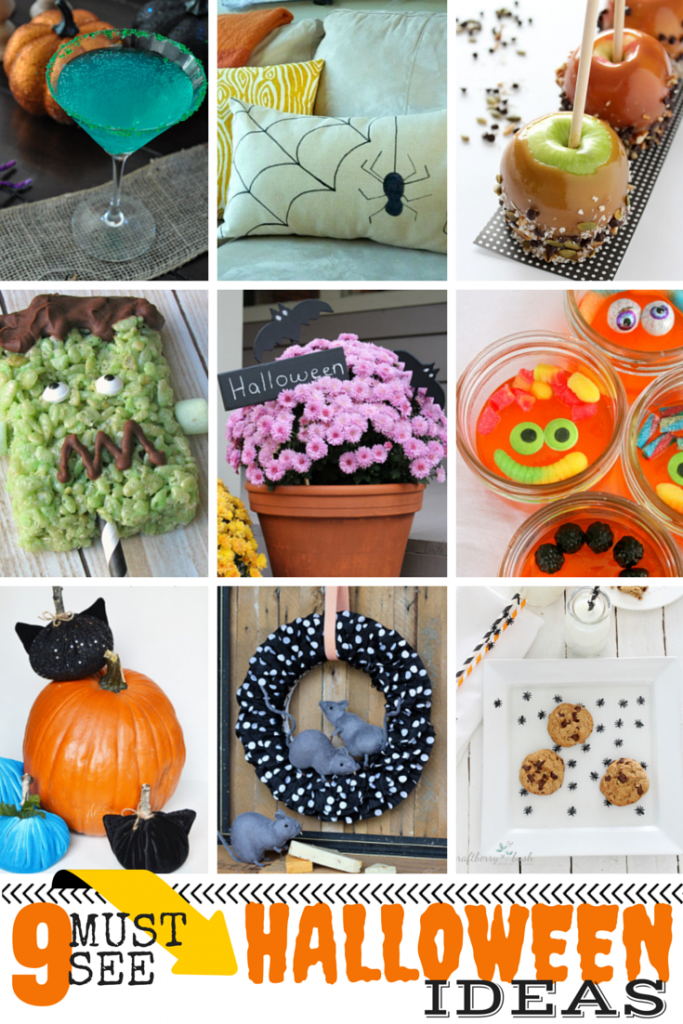 Thank you so much for visiting!
Happy Halloween!