It is soon going to be that time of year again when many Canadian families will be jetting off to Disneyland to enjoy first rate family fun while getting away from the tough cold of the Canadian winter. However, what do you do when your family is craving a little adventure outside of Disneyland?
You explore the surrounding area…that's what you do! My daughter and I have been lucky enough to travel to the Orange County area of California three times in the last year and we have had the opportunity to experience so many things! I cannot wait to share with you everything that we have experienced on our travels to that area of California over the next few days in a series of posts!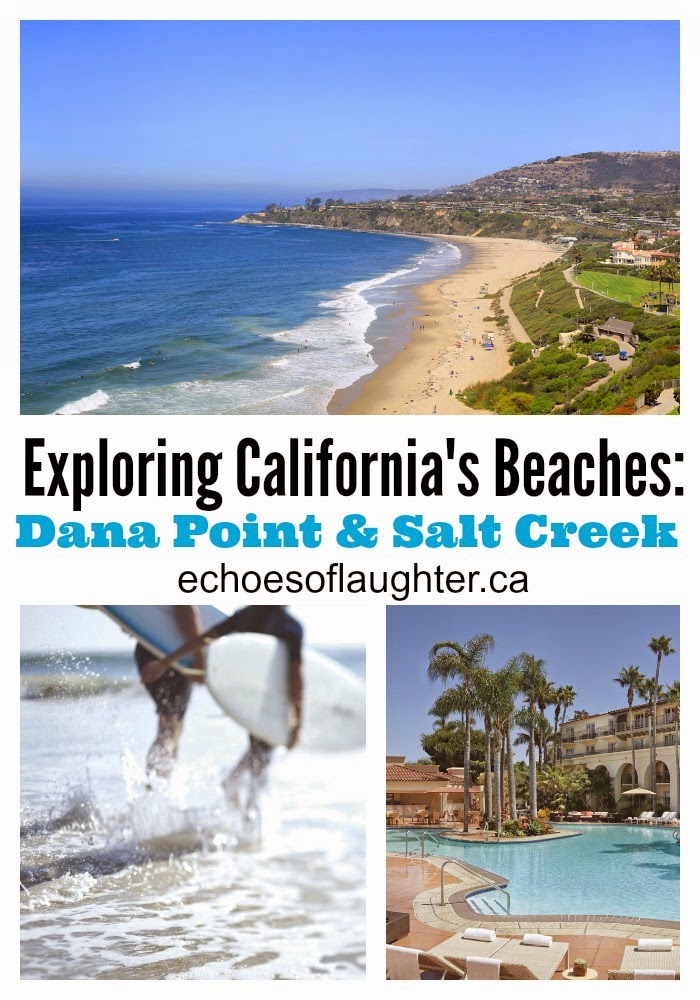 In August, we had the awesome adventure of visiting many of Orange County's beaches….starting with Dana Point.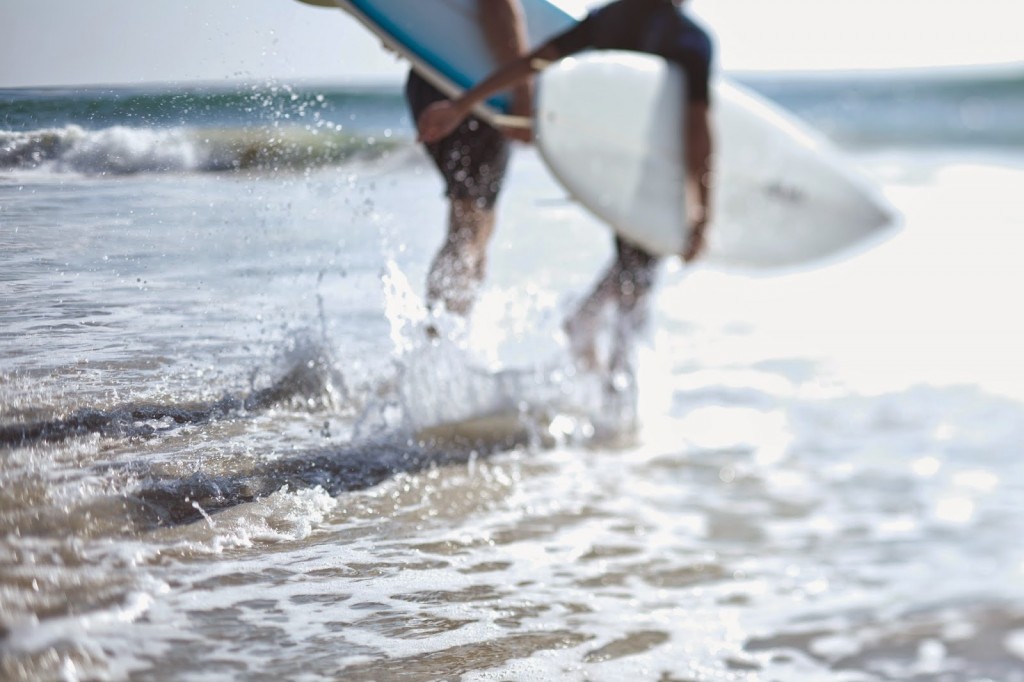 Orange Country offers so many options for fun and adventure that are just a short distance away from Disneyland. When our family is craving outdoor adventure, the first thing we look to are local beaches. Dana Point is a city with a population of about 35,000, and is located in southern Orange County. It's about a 40 minute drive from Disneyland and enjoys a reputation as a popular local destination for surfing. However, even if surfing is not your jam, just look at the gorgeousness of Salt Creek Beach below.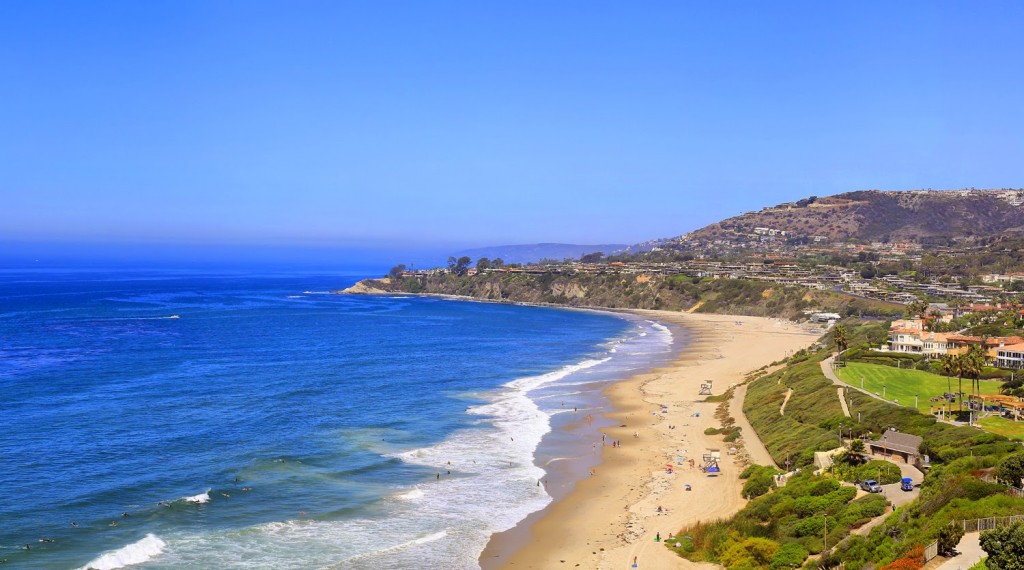 Dana Point is full of beautiful views along with lovely sand and surf to explore. One of the things that I really loved when we experienced this beach was it's local character as we saw local surfers arrive for some time on the waves. And when we visited, I found the beach to not be overly crowded so there was lots of space to run around and explore.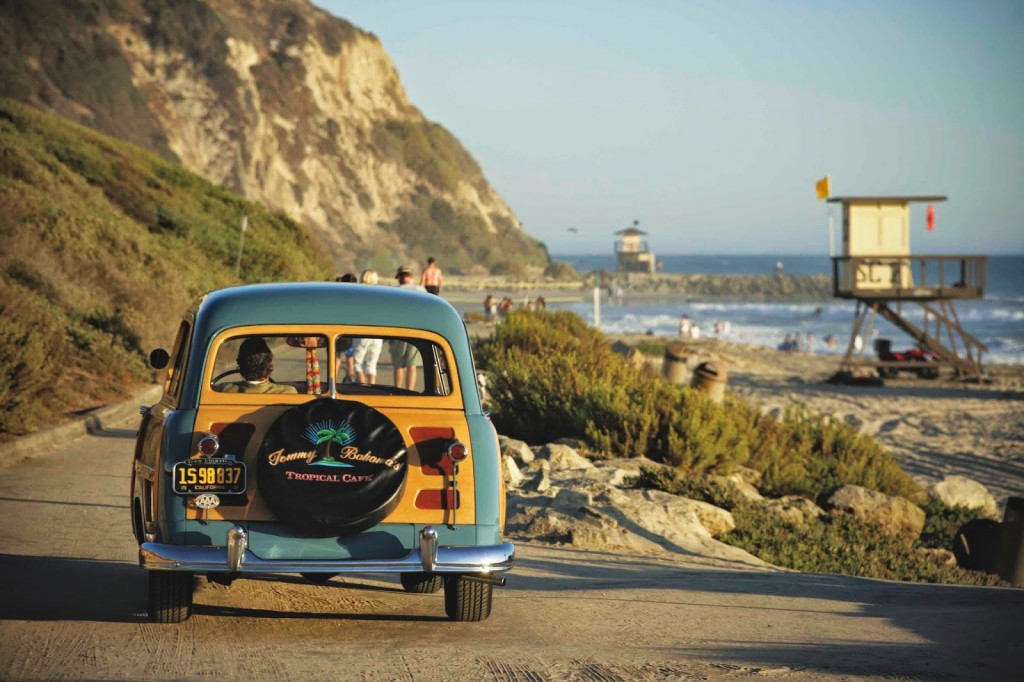 Just look at that surf!
This beach offers lots of tide pools for exploring and collecting starfish and other sea creatures. And Dana Point has a harbour which is full of many shops & restaurants, in addition to tours for whale watching and fishing excursions.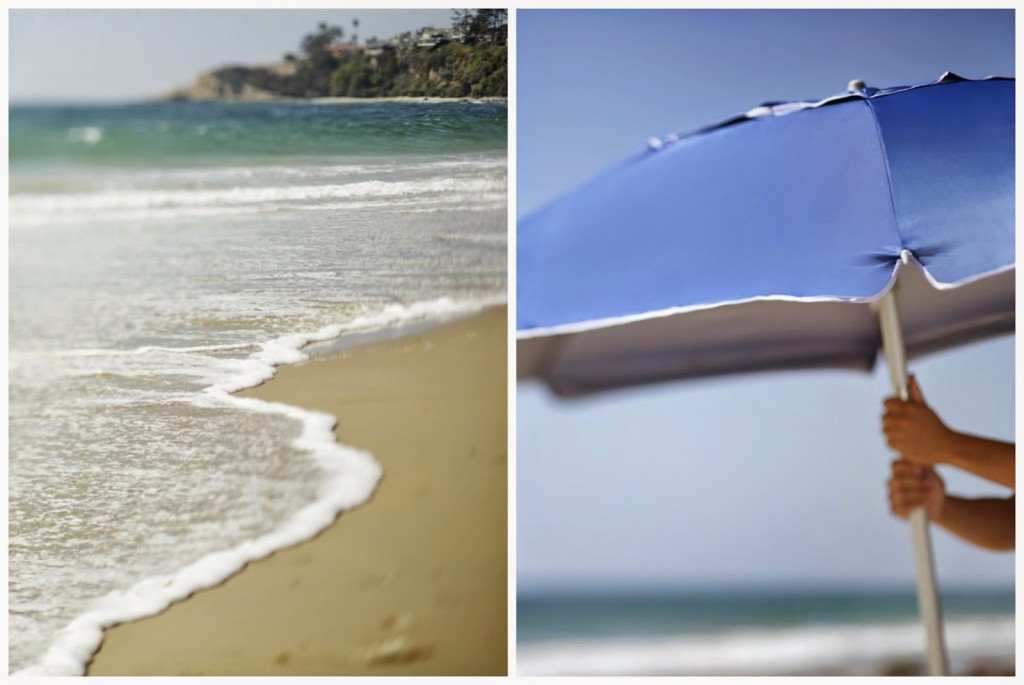 And it is my experience that kids never, ever get tired of playing on a beach. They play in the water, search for beach treasures and make sand creations…just like this little girl.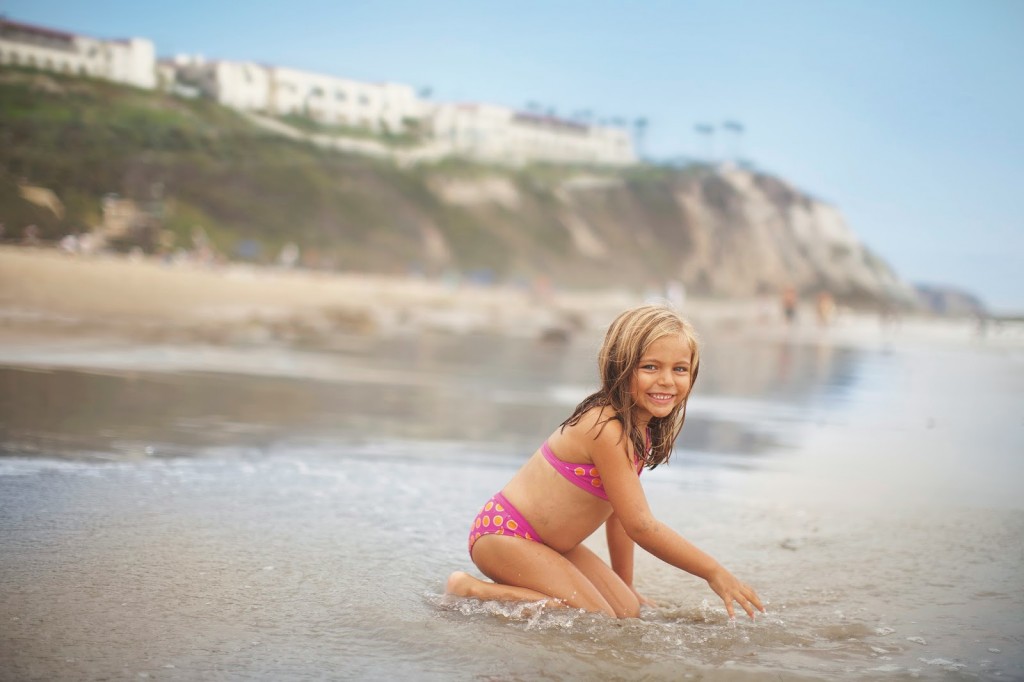 See that building that is perched on the bluffs just over Salt Water Creek Beach?
My daughter and I were lucky enough to have a tour of this stunning property!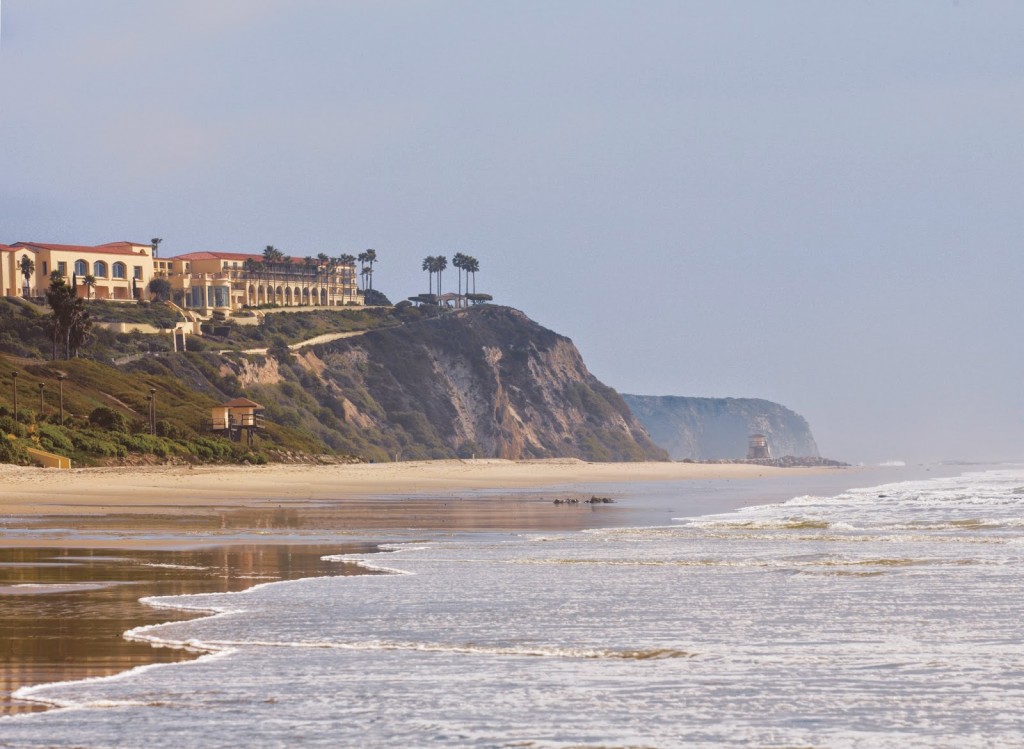 From the moment you enter, it has all of the beautiful touches that you expect of a Ritz Carlton.
And everywhere you turn, there are gorgeous views of either the property itself or the ocean.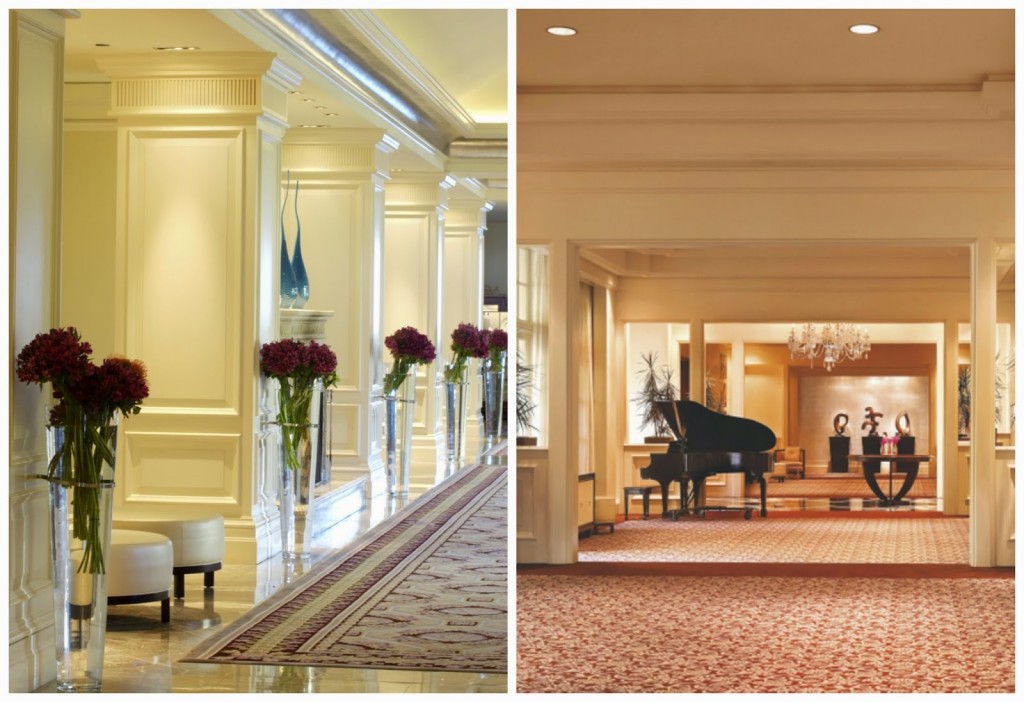 There are many first-rate amenities for guests to enjoy from the pool and it's poolside cafe for light fare, to the hotel's gym with incredible views!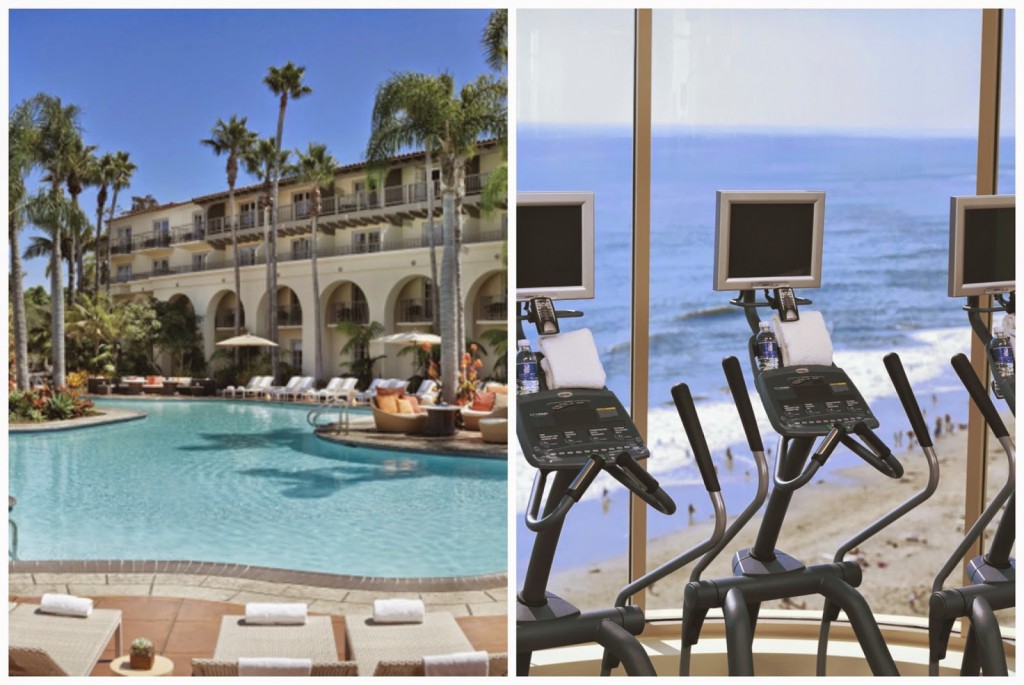 And with 5 restaurants located in the hotel, you will find everything from some of the most incredible chef-created dishes to steaks, live music, gourmet coffee, fresh pastries, paninis and fresh sandwiches made daily…in addition to in-room dining.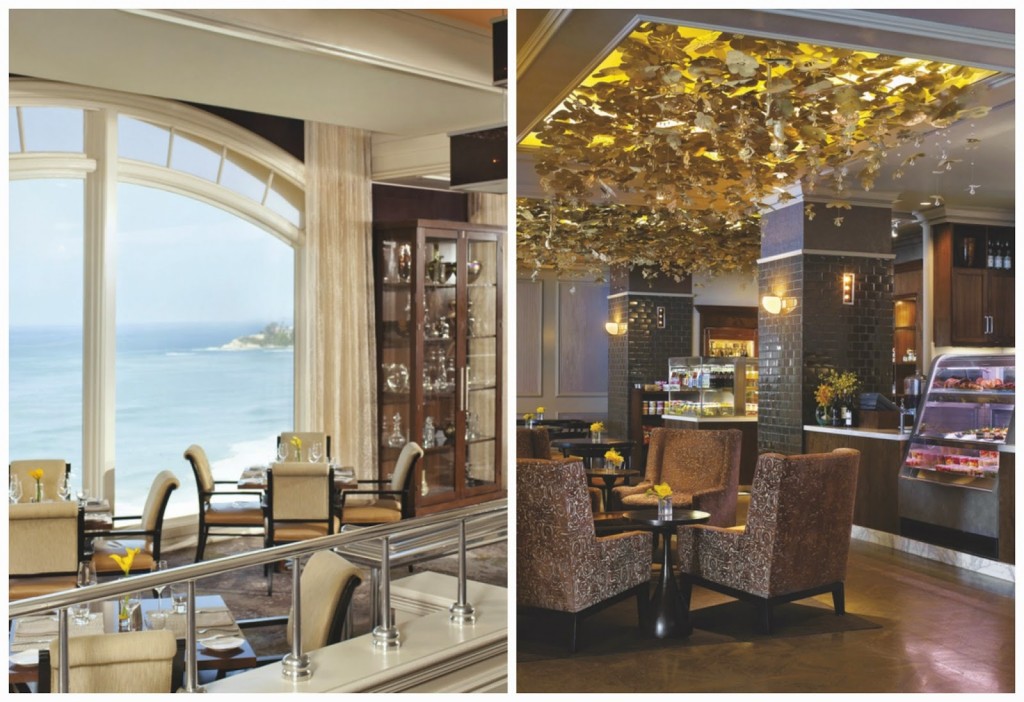 The Ritz Carlton offers a wide array of rooms and suites to suit the need of every guest.
We visited some of the rooms and they are the utmost in modern luxury!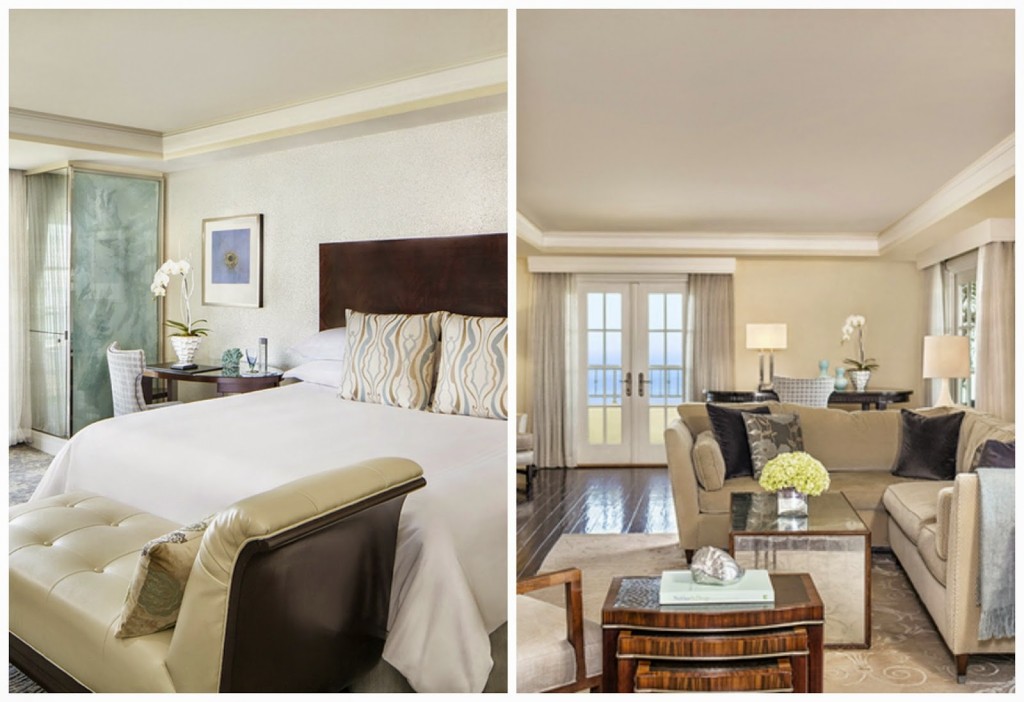 Some of the ocean front rooms even feature a personal outside fire pit for enjoying s'mores while taking in the awesome ocean view.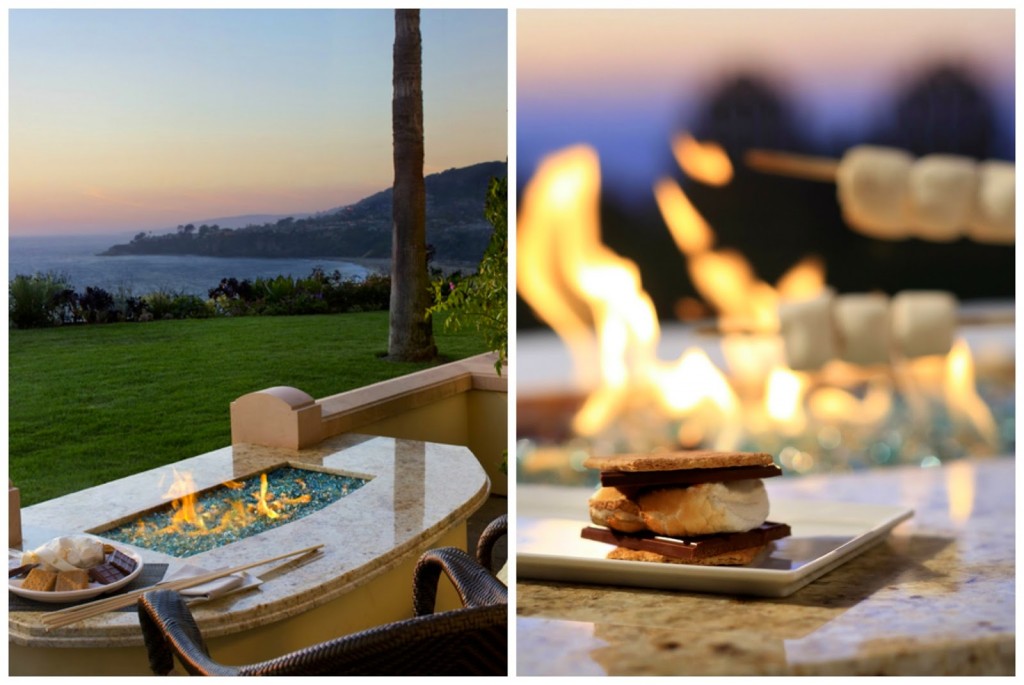 And the Ritz Carlton offers so much more for every guest to enjoy a personal experience, whether it be a wedding, business meeting or family vacation.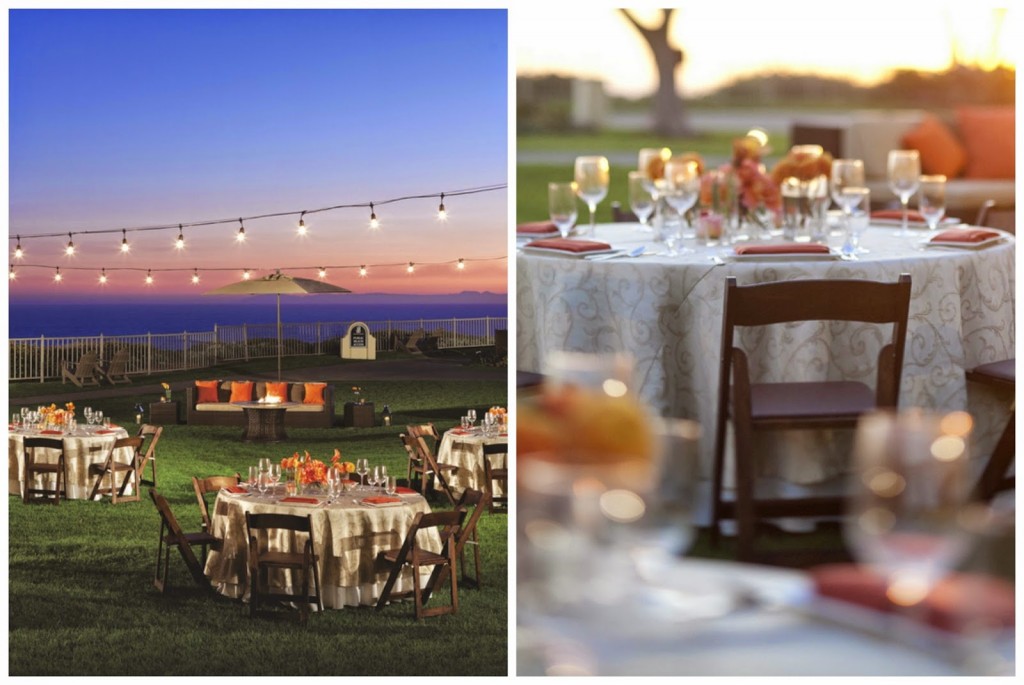 So, whether you are returning to Disneyland or planning a first-time visit, consider renting a car for a day trip to explore Dana Point and Salt Creek Beach. It's a wonderful way to expand your family's vacation experience to include a bit of exploring and adventure to make unforgettable beach-side memories, to go along with the magical ones made at Disneyland!
{All pictures courtesy of the Ritz Carlton Laguna-Niguel Hotel.}