This post is part of the
YummyMummyClub.ca
and the Strategic
Milk Alliance #MilkEveryMindset sponsored program. I received compensation as a thank you for
my participation. This post reflects my personal opinion about the information provided by the sponsors.
Is there anythingin the world more delicious and easy to make than a grilled cheese? I thinknot! Grilled cheese has always been our go-to meal for something fast andkid-pleasing, and with a cold glass of milk, it is also very soul-satisfying.
Recently, I triedthe
Mindset Predictor
on the Walmart website, which is a fun test designed to
help you identify which food you're really craving.The MindsetPredictor is an
implicit
association test
which invites you to sort words and
pictures into categories as quickly as possible to help determine what yourmind wants without even knowing it. The test took about 90 seconds tocomplete and it told me that I was craving grilled cheese, which is why I got
busy and created this grilled cheese sandwich for dinner!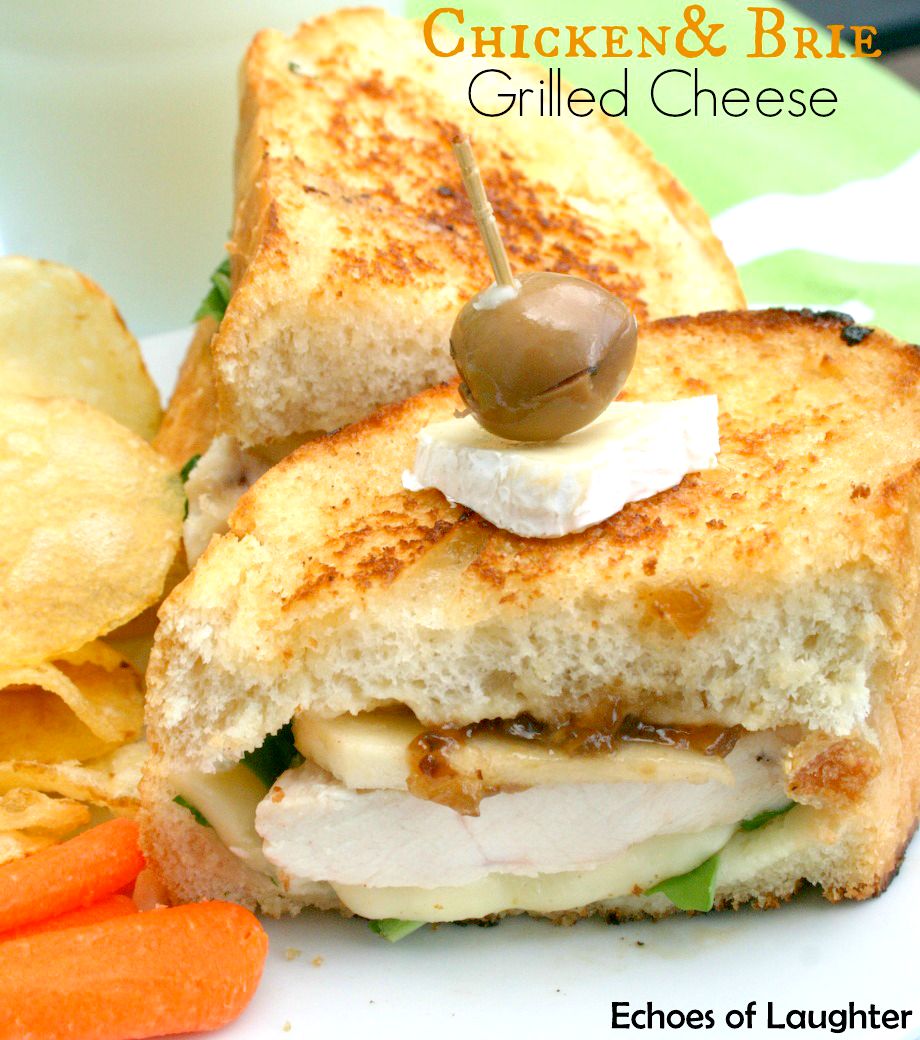 We love mixing up different cheeses with avariety of ingredients so that our grilled cheese sandwiches are always fresh
and fun. One of our favourites is grilled cheese made with slices of creamybrie, chicken, apple slices, garlic mayo and a few greens tossed in. The resultis a beautiful sandwich that is tasty & filling and feels very gourmet.
And do you knowwhat I love most about grilled cheese? It is perfect for any meal…breakfast, lunch
or dinner.
Here's how wemake our chicken, apple & brie grilled cheese.
Chicken Apple,
& Brie Grilled Cheese
Ingredients:
fresh french bread, sliced
butter
garlic mayo (just add a little minced
garlic to regular mayo)
slices of brie cheese
slices of cooked chicken
thin slices of apple
a tasty jam such as fig jam, onion jam or
bacon jam (I used a bacon jam)
arugula
To make:
1. Butter two slices of french bread. Onthe other side, spread garlic mayo on both slices. On one side of bread, add
arugula, brie, chicken, and apple slices.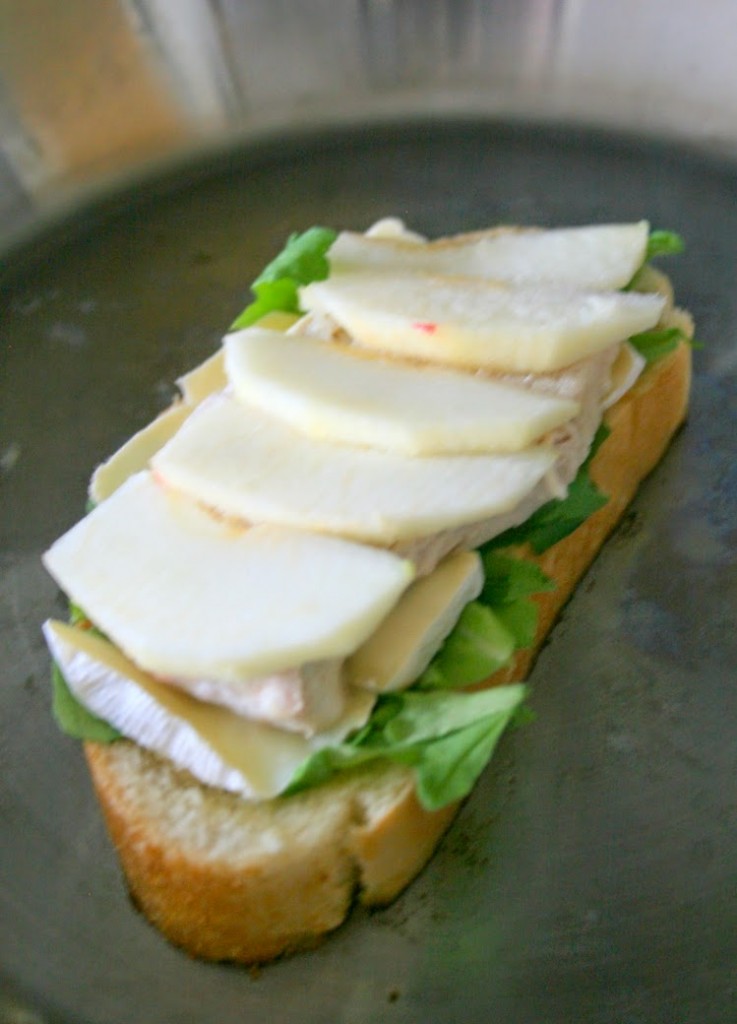 2. Spread jam onother slice of bread. Place on top of brie and chicken to make sandwich. Grill
slowly on medium heat until cheese is melted, sandwich is heated and bread is
golden. Slice and serve.
Although we liketo mix up the classic grilled cheese with new flavours, one thing that never
changes is how a cold glass of milk pairs perfectly with grilled cheese. I lovemilk and drink it every day. My busy and sports-loving teenage son loves milkand if he is home all day, he can easily put away a gallon of milk on his own.
And a cold glassof milk is one of those things that automatically goes with grilled cheese.
You don't evenneed to think about it.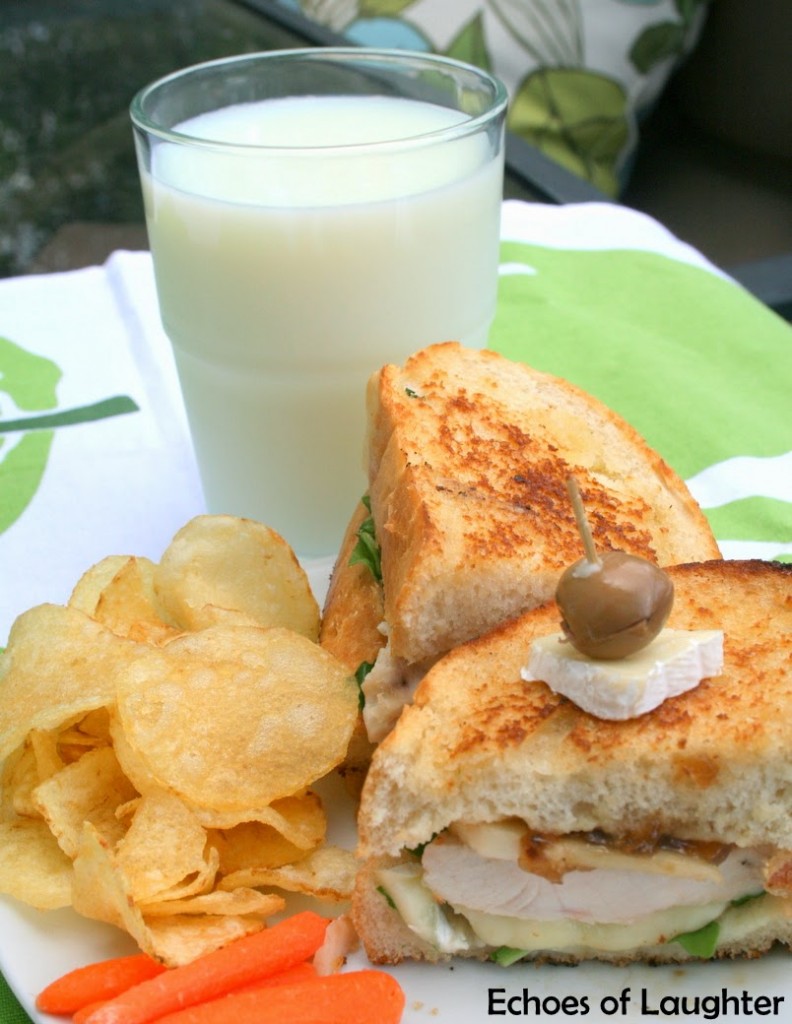 I would love tohear about the awesomeness of your milk and food pairings.
What is yourfavourite way to enjoy milk?
Is it sweet orsavory? Chocolate? Salty? Spicy? Please share!
To follow theconversation to see what milk and food pairings others are enjoying, follow the hashtag #MilkEveryMindset.