It's here! It's time to LINK Up your amazing projects!
We are looking for your creative projects so we can have the BEST Outdoor Extravaganza party ever!
And the best part? Your projects will be seen on all 6 blogs!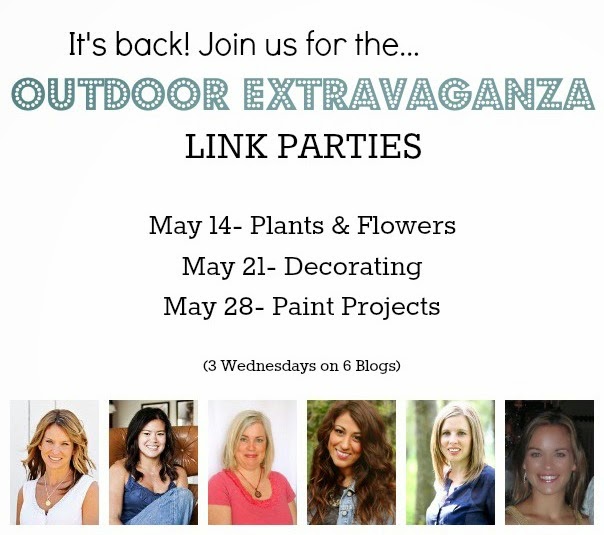 Before we get started, let's have a look
at the amazing projects that we created for the Outdoor Extravaganza!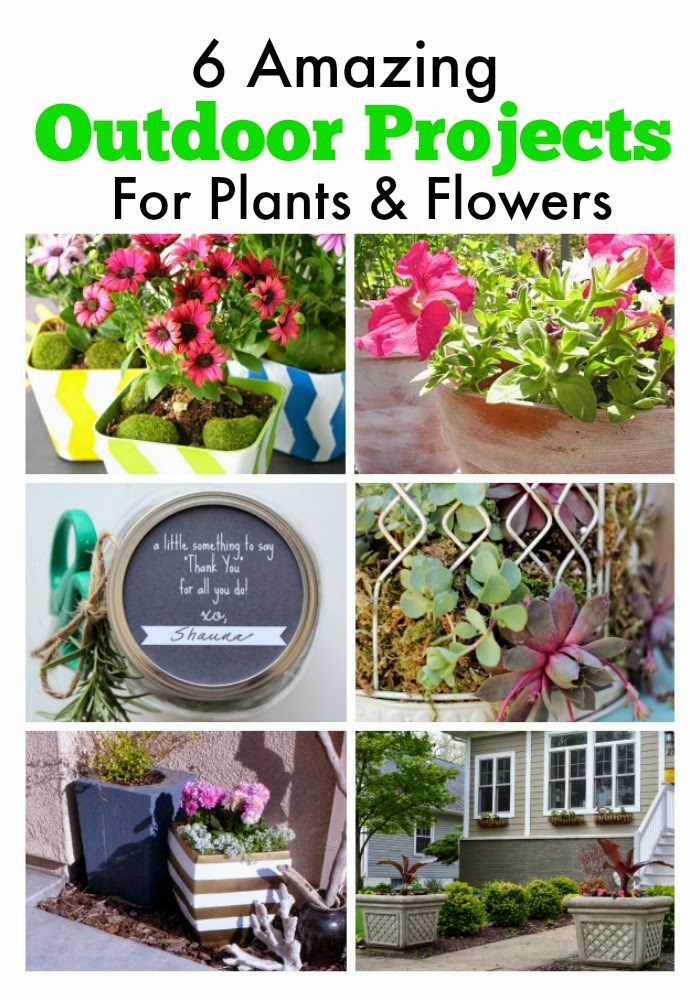 Projects From Left to Right From the top row:
Chevron Stripe Flower Pots by Angie from Echoes of Laughter {That's me!}