When the warmer weather hits, one thing that my kids ask me to add to the grocery list each week is ice cream. We love ice cream and my husband, especially, is known for having a bowl after dinner for dessert. I love how ice cream can be the base for so many different dessert creations, like these delicious Jelly Donut Ice Cream Bowls, courtesy of Smucker's®. And not only are they easy to make, but are a wonderful take on the jelly donut. These little bowls, perfect for kids or adults, taste so good!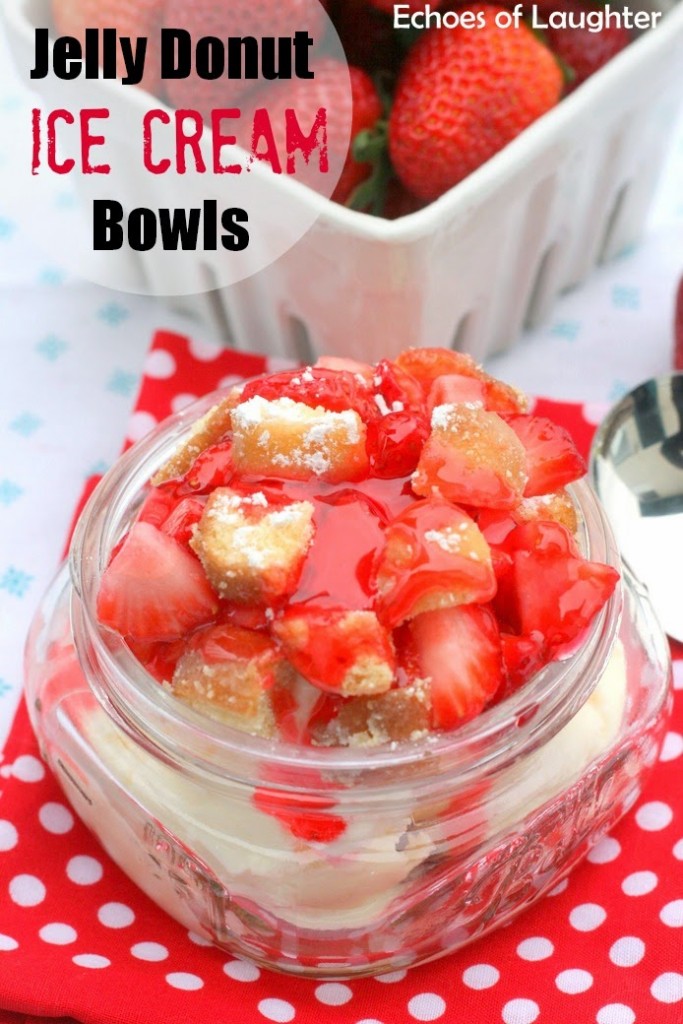 Did you know that I grew up in rural Nova Scotia, and never experienced the delights of an ice cream truck until I was 36 years old? Yes. It's true. When we moved in 2005 to a large city, we got to experience the giddy excitement hearing the music of the ice cream truck and running with the kids outside to choose a special ice cream treat. My son and daughter were 4 and 8 years old at the time and they could not believe that an ice cream truck could come right to the neighbourhood! It was like some sort of ice cream magic happening!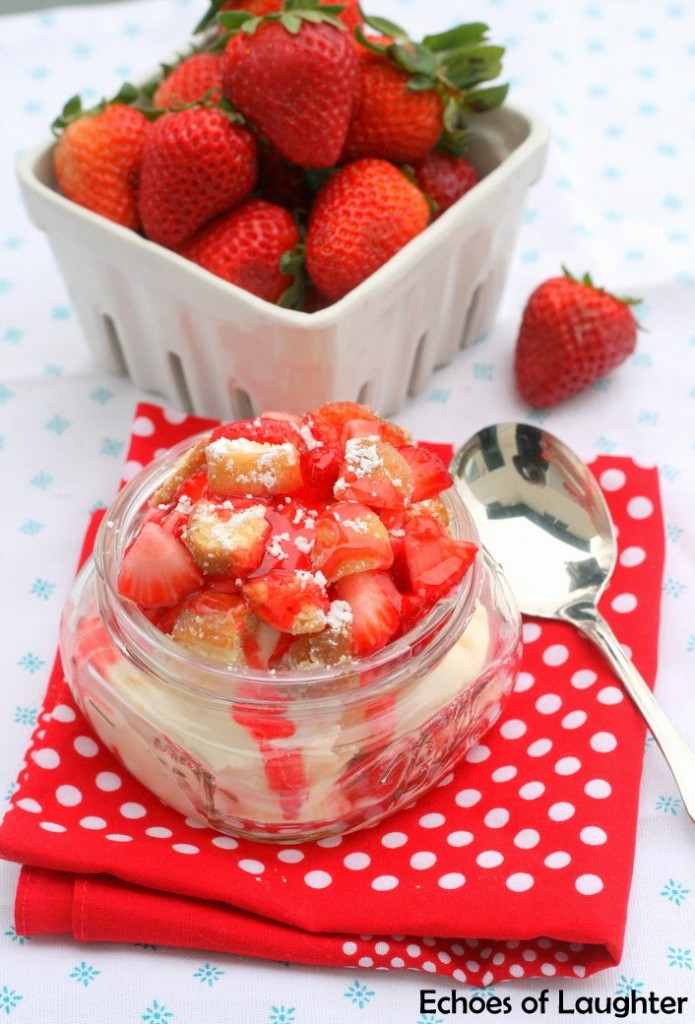 And now we know that one of the first signs of summer is hearing the faint, joyful music of the ice cream truck coming down the street. It is one of the best feelings in the world as a kid. Now my kids will be able to recall running to the ice cream truck as it turned the corner, spending their allowance or pleading to their Dad and I for an ice cream cone or other frozen treat. If you were fortunate enough to grow up in a large city, I am sure that you have some fond memories of the ice cream truck as a kid too. The Jelly Donut Ice Cream Bowl is a recreation of those classic ice cream truck treats, with fresh strawberries and scrumptious pieces of donuts-plus it is easy to make at home.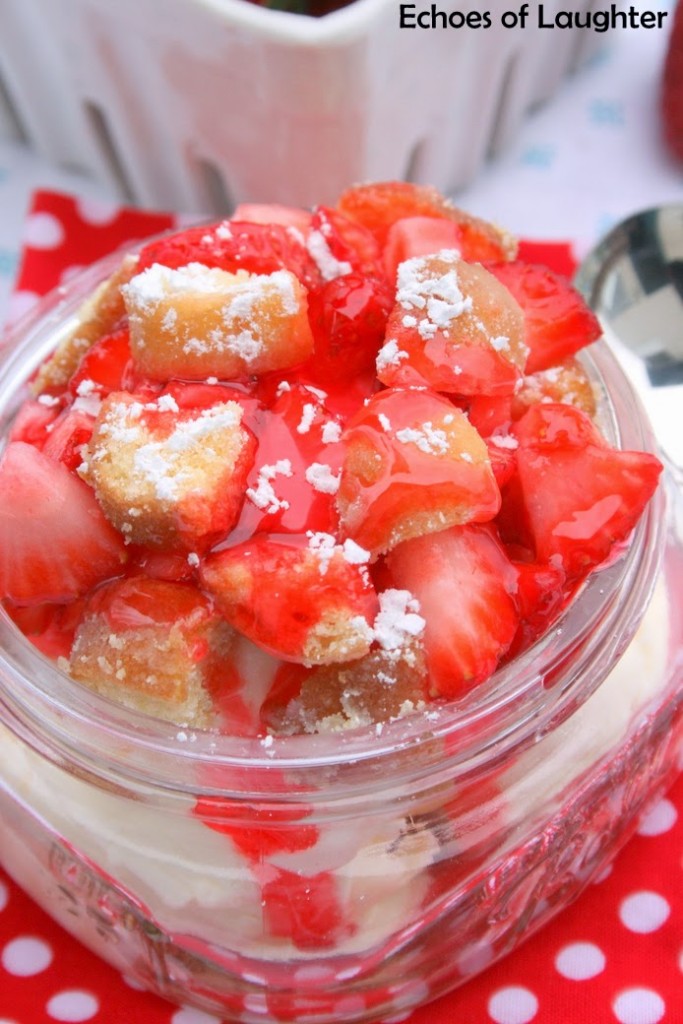 Jelly Donut Ice Cream Bowl
Prep Time: 5 minutes
Makes: 1 sundae
Ingredients:
¼ cup (50 mL) chopped strawberries
¼ cup (50 mL) Smucker's® Sundae SyrupTM Strawberry Flavoured Syrup
¼ cup (50 mL) chopped glazed donuts
½ cup (125 mL) strawberry ice cream or frozen yogurt
Icing sugar
Additional strawberries for garnish
Directions:
· Combine strawberries and strawberry syrup.
· Top ice cream with donuts and strawberry topping.
· Garnish with additional strawberries and icing sugar.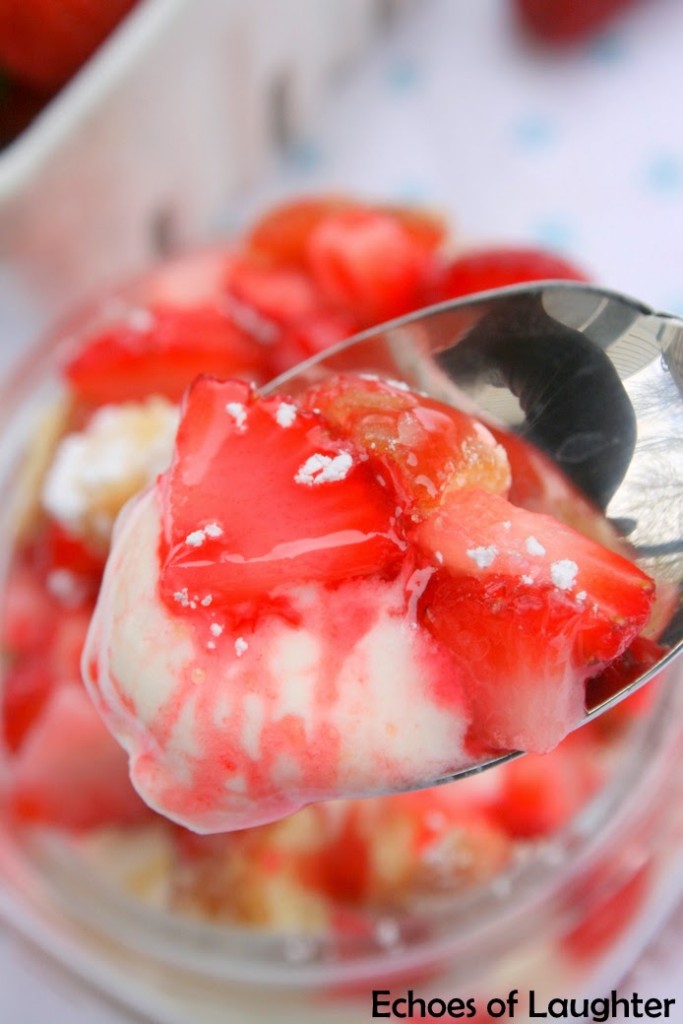 The excitement the ice cream truck song evokes in every kid (or kid at heart) never changes…and this summer, Smucker's­® is tapping into those fond memories by taking popular ice cream truck classics and showing Canadian families how to re-invent them at home.Along with this Jelly Donut Ice Cream Bowl recipe, Smucker's is sharing these other amazing recipes inspired by ice cream truck classics on Smuckers,ca including the Kitchen Sink Milkshake Float, Sweet & Salty Caramel Crunch Sundaes, and Magic Shell® Dipper Pops.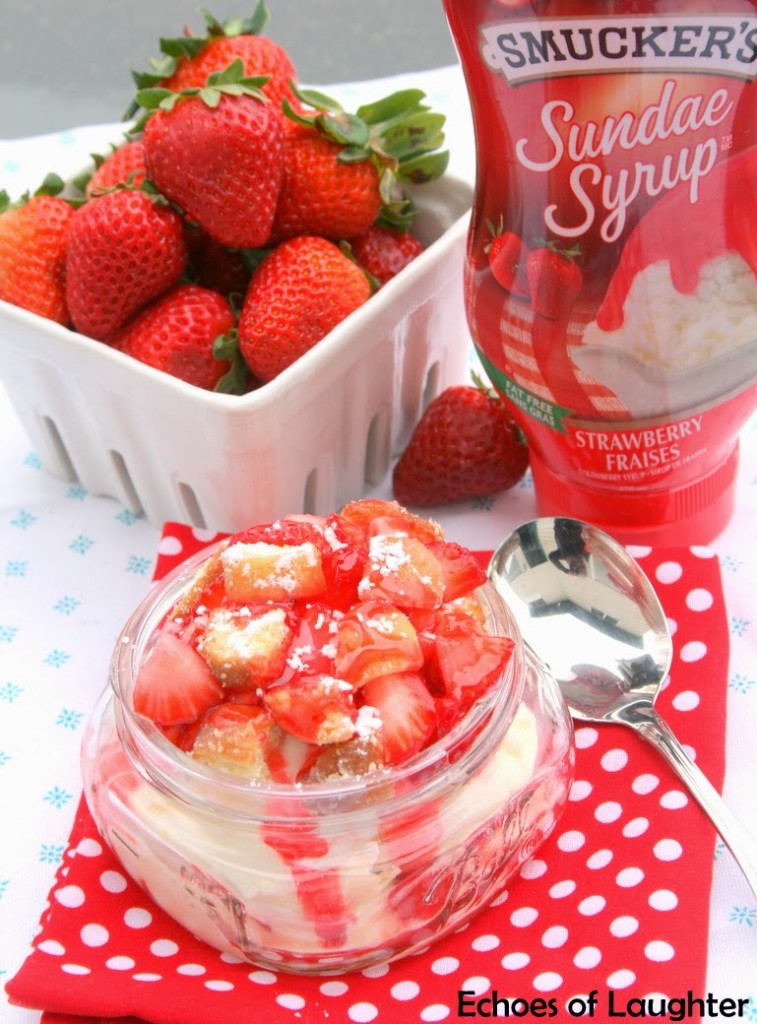 And as a busy mom, to me there is no easier dessert or treat to serve my family or guests in rhe summer than ice cream with Smucker's® Sundae Syrups™ and assorted fruit or other yummy add-ins. It's nice to know that when the ice cream truck is not around, many of the tasty classics can be created in our very own kitchen with help from Smucker's®.Disclosure: This post was generously sponsored by Smucker's®. As always, I only partner with brands/products that I use and love in my own home. Smucker's® Sundae Syrups™ are a staple in our fridge. All opinions are my own.

This post is linked to:
Monday Funday, The Creative Collection, Our Sunday Best Showcase, The Scoop, Home Stories A to Z, Gingersnap Crafts, Savvy Southern Style, The DIY Dreamer, Work It Wednesday, I`m Lovin` It, Inspiration Gallery, Weekend Retreat, The Party Bunch, Tatertots & Jello, Link Party Palooza,