Hello sweet readers!
Today I cannot wait to share this pretty pastel Easter wreath with you!
I had so much fun making the DIY ribbon flowers and I love how it turned out.
Now if someone could just get rid of this snow!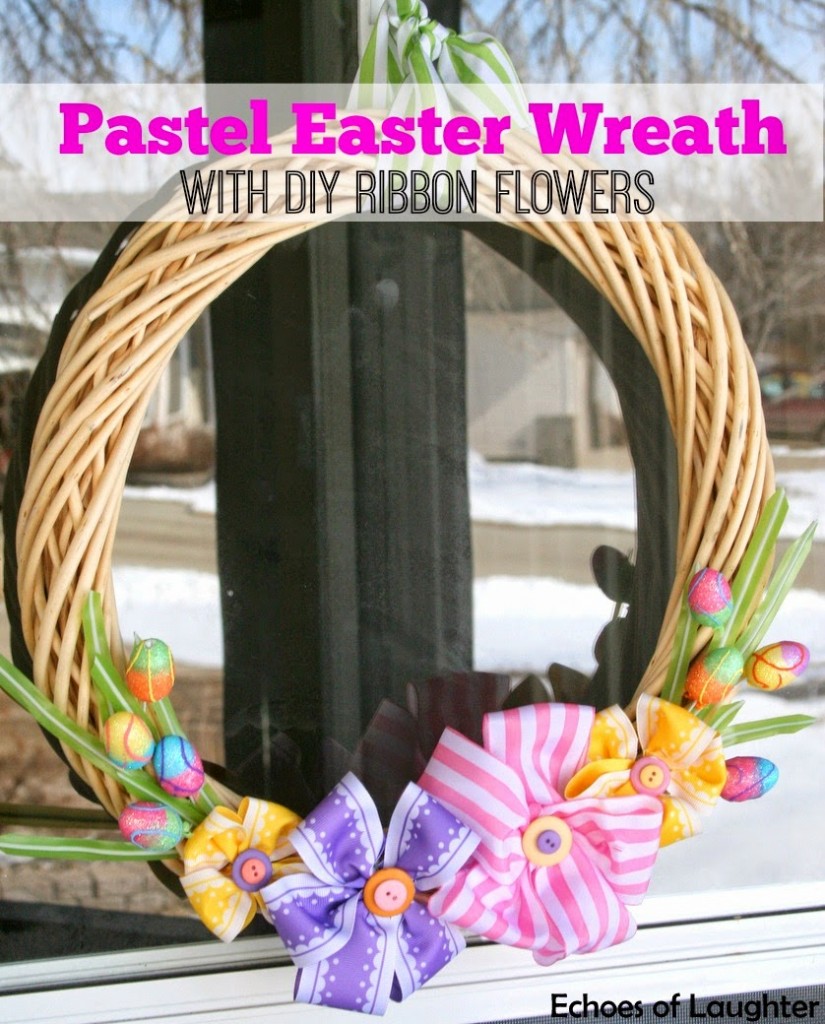 I brought this Goodwill-find wicker wreath to life with these pretty DIY ribbon flowers that I made with ribbon from
May Arts
. I love using May Arts ribbon for my projects because they are such high quality ribbon in such beautiful patterns and colours!
And if you are intrigued to make your own ribbon flowers, let me show you how.
It is not hard at all!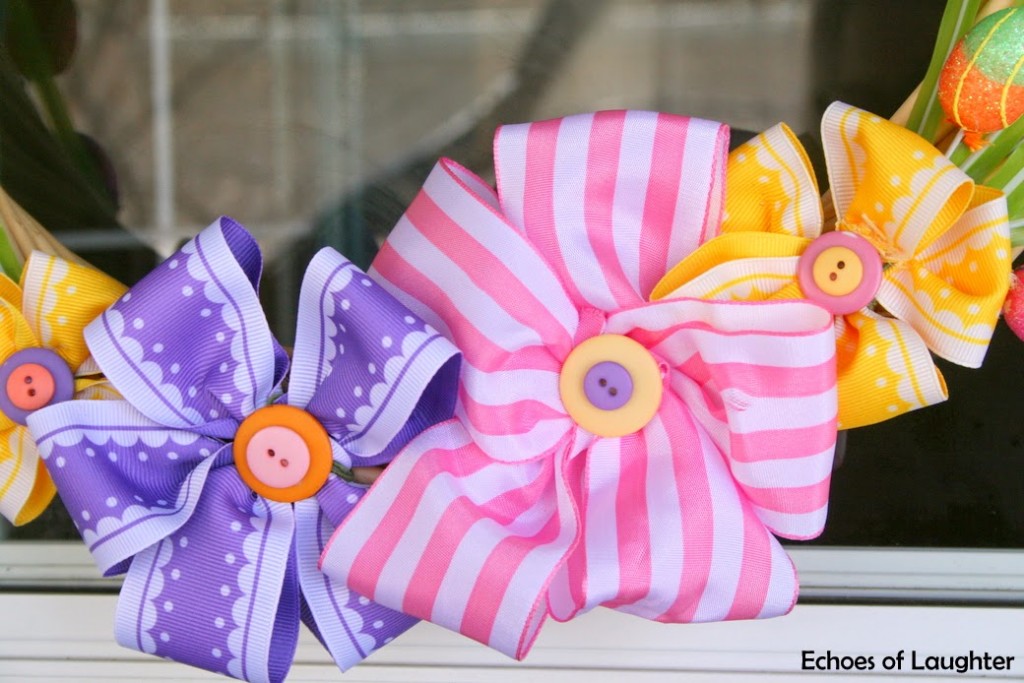 First, you will need some pretty ribbon about 3 feet long and some floral wire.
1. Start by making a loop and securing it by tying some floral wire around the center. The loop size will determine the size of the flower, so start with a small loop for smaller flowers and larger loops for large flowers.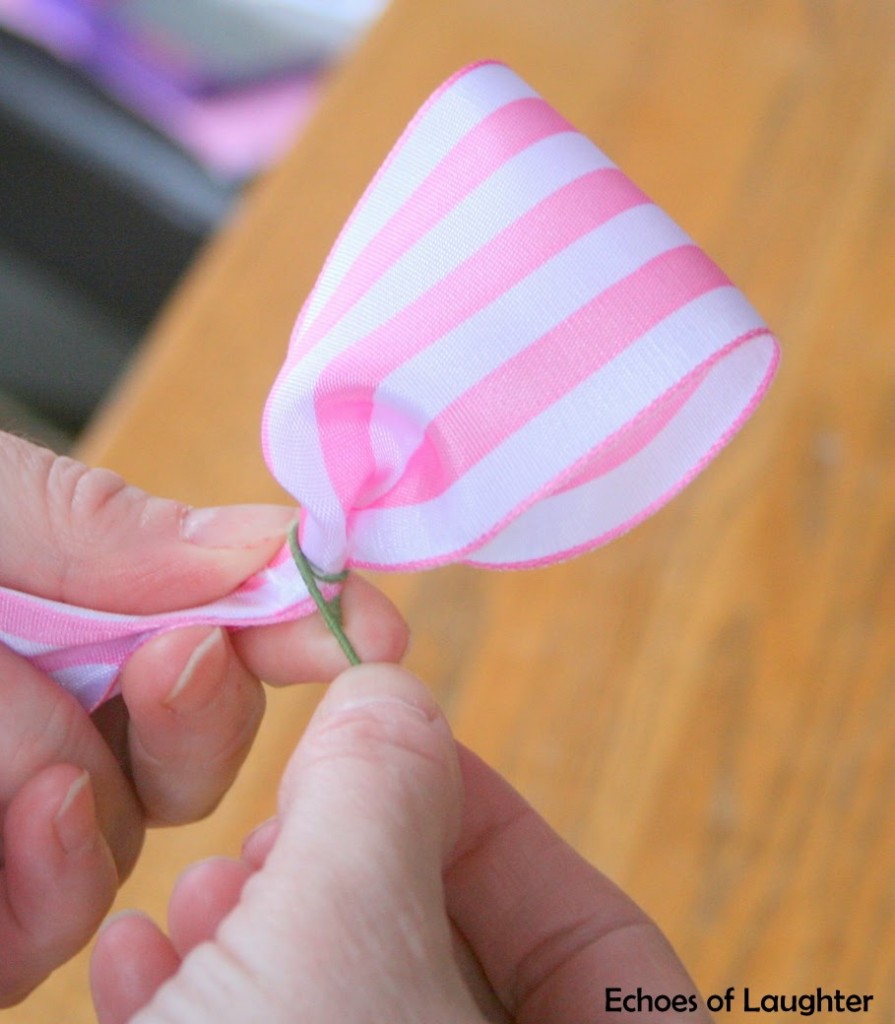 2. Next, make another loop the same size as the first loop, so you have a cute little bow-tie like this.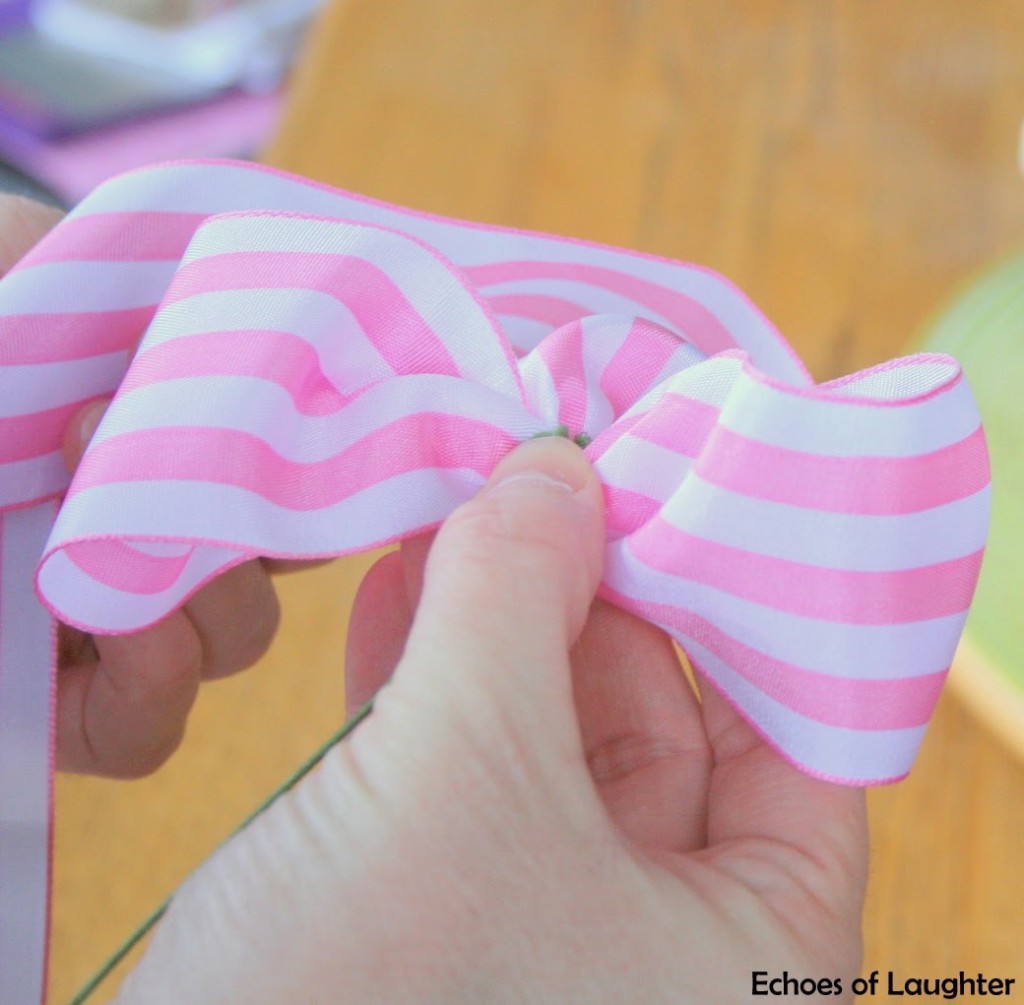 3. Next, make another loop coming from the center as shown.Wrap wire around the center to secure each loop as you make it.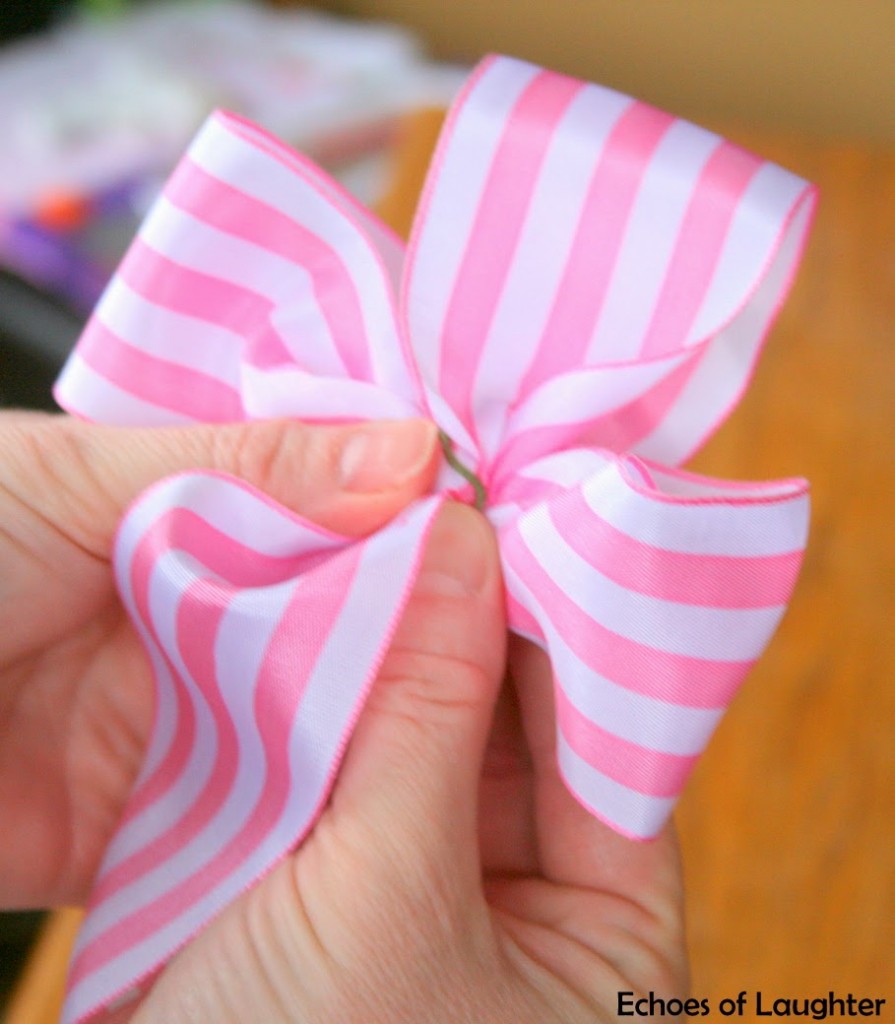 4. Next add a fourth and fifth loop, securing each loop in the center with wire.
Cut wire from the back when finished.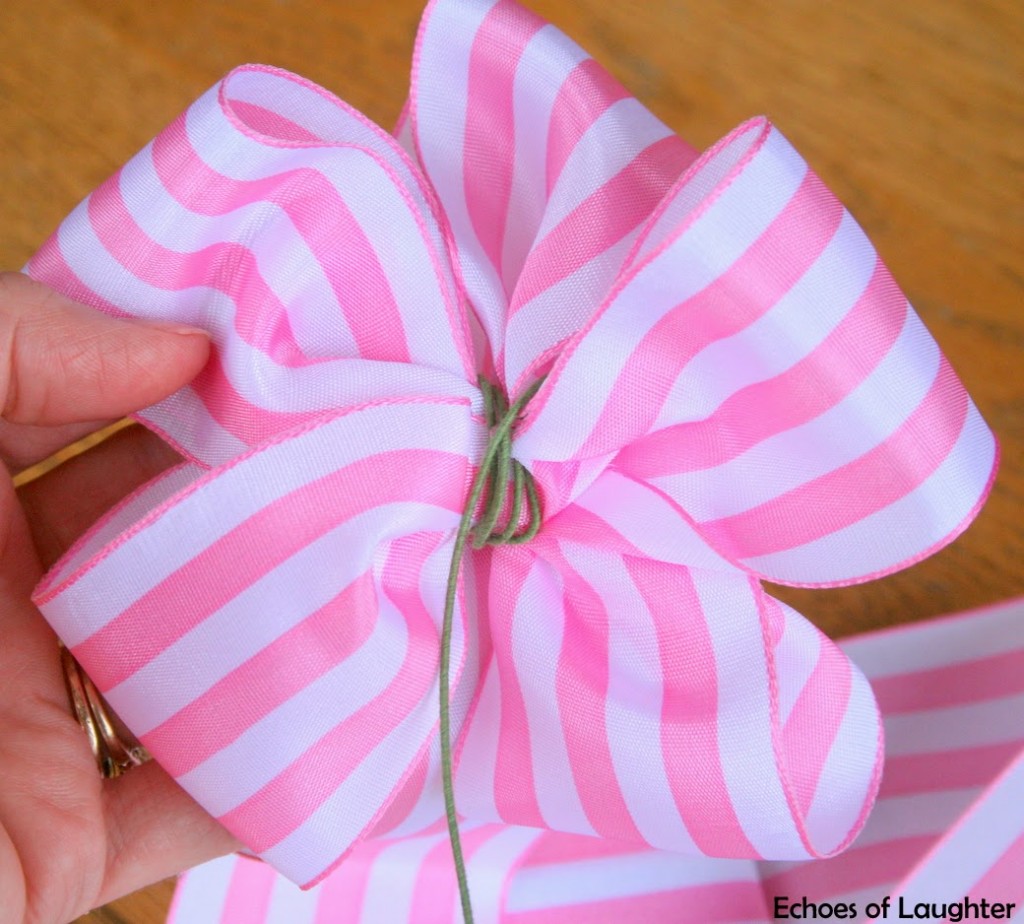 5. Using a hot glue gun, glue buttons in the center of the ribbon flowers as shown.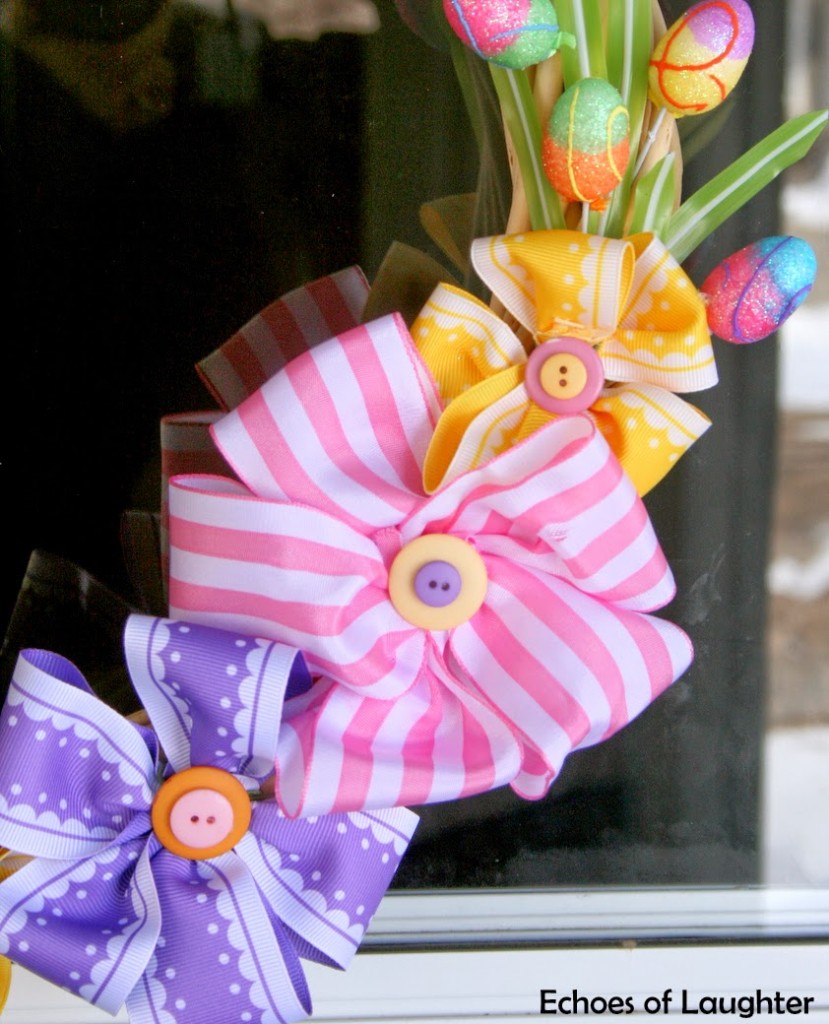 For this wreath, I made a large flower in pink, a medium-sized flower in purple and two smaller flowers in yellow. Then using a hot glue gun, I attached the DIY ribbon flowers to the wreath, along with some small Easter eggs and greenery I found at the dollar store.
I love making my own DIY ribbon flowers because I can make any size and colour to go with my project, and with the May Arts ribbon catalogue…they are so many fun ribbons to try!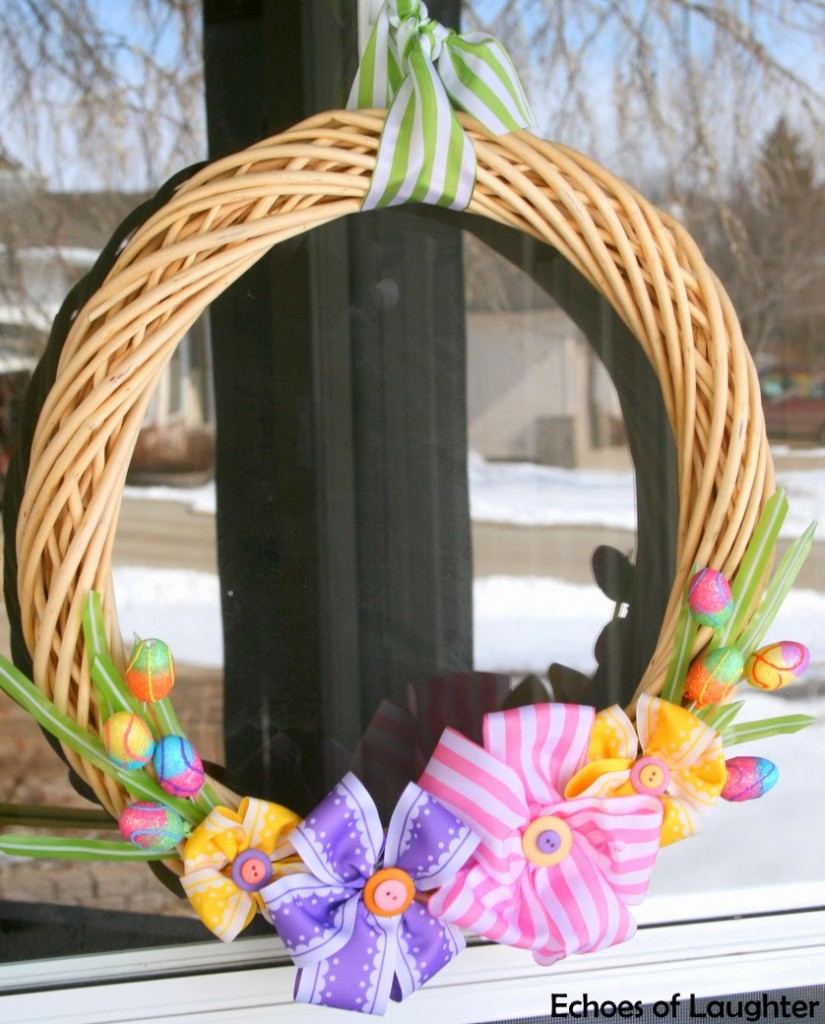 Please visit the other amazing Easter projects created by the wonderful bloggers I've teamed up with this month!
From left to right, they are:
Thank you so much for visiting and I hope you find some fabulous inspiration for your Easter projects!