We loves cookies at our house and they disappear so fast! While browsing at the grocery store recently, I spied this brand new cookie dough…. Pillsbury Red Velvet Cookies. Sit down and shut the front door! I just had to take them home and try them out. They looked so pretty with white chocolate chips…with the taste of rich red velvet in a cookie form.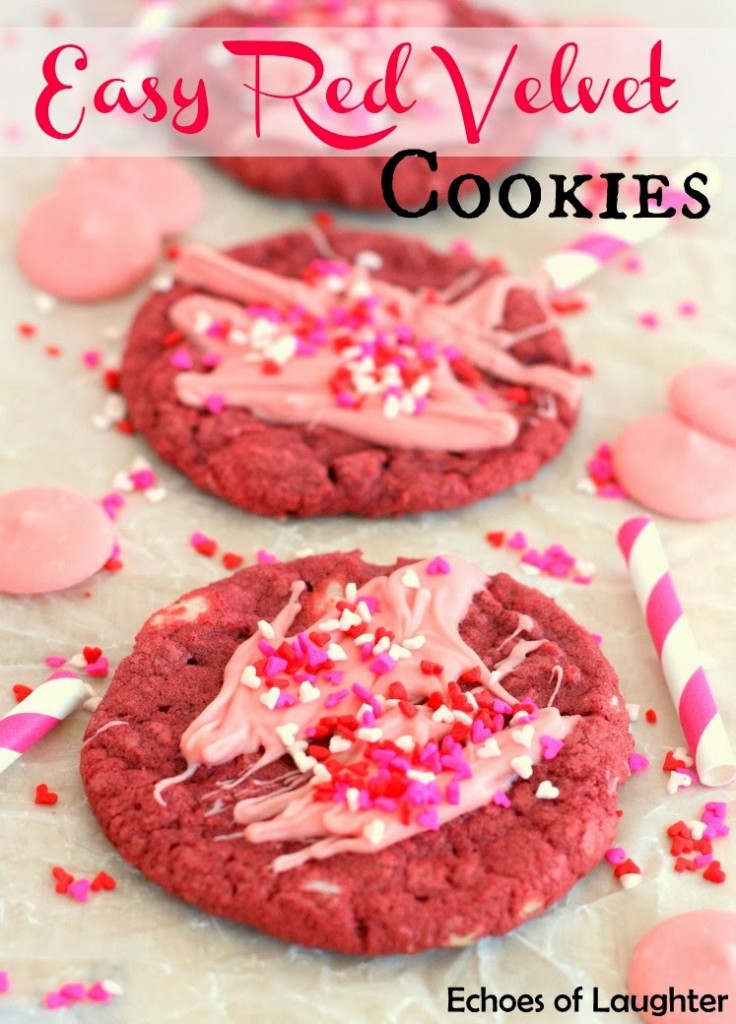 The dough comes in a roll and just needs to be scooped out with a teaspoon and placed on a cookie sheet for easy baking. The package makes approximately 18 cookies.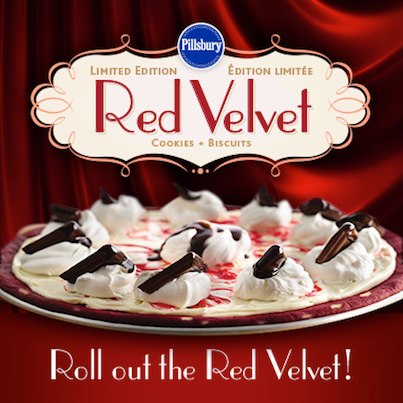 And I couldn't help myself by making these red velvet cookies pretty by adding a few little things on top.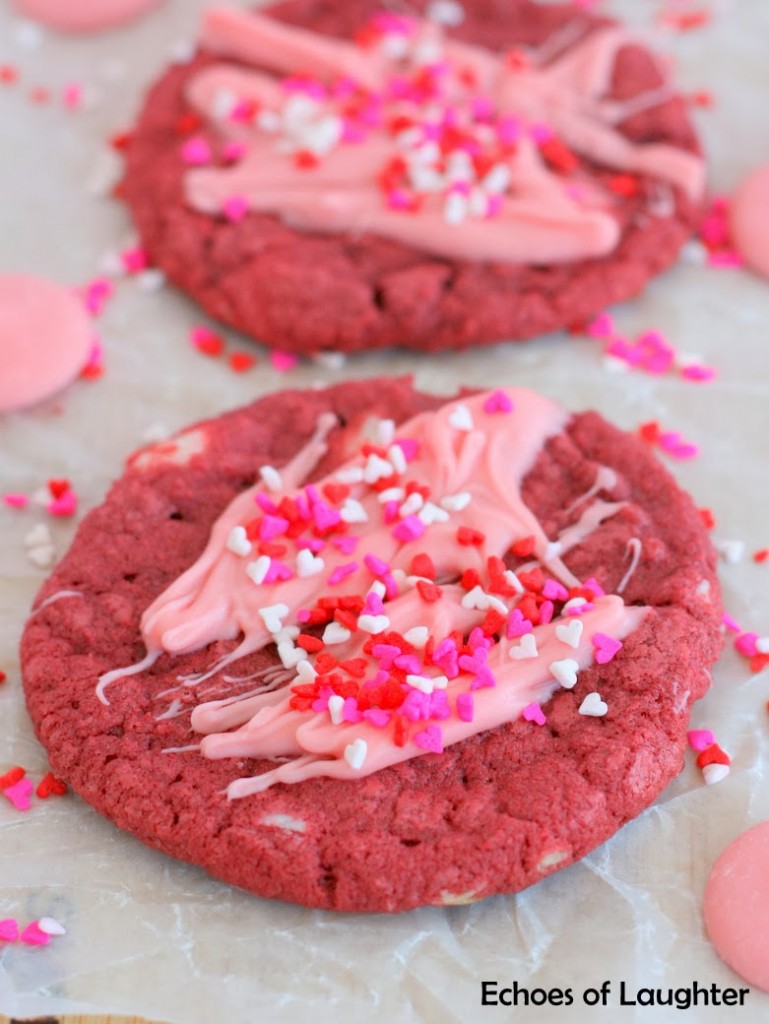 Easy Red Velvet Cookies For Valentine's Day
1 package Pillsbury Red Velvet Cookie Dough
3/4 cup pink melting wafers
1/4 cup Valentine's pareils
To Make:
1. Bake cookies according to package directions. Let cool.
2. Melt pink wafers for 30-40 seconds, or until melted smooth.
3. Drizzle melted pink wafers over cookies. Sprinkle with pareils. Let dry.
Now hide some away before they all disappear! Or package them up to give to someone special.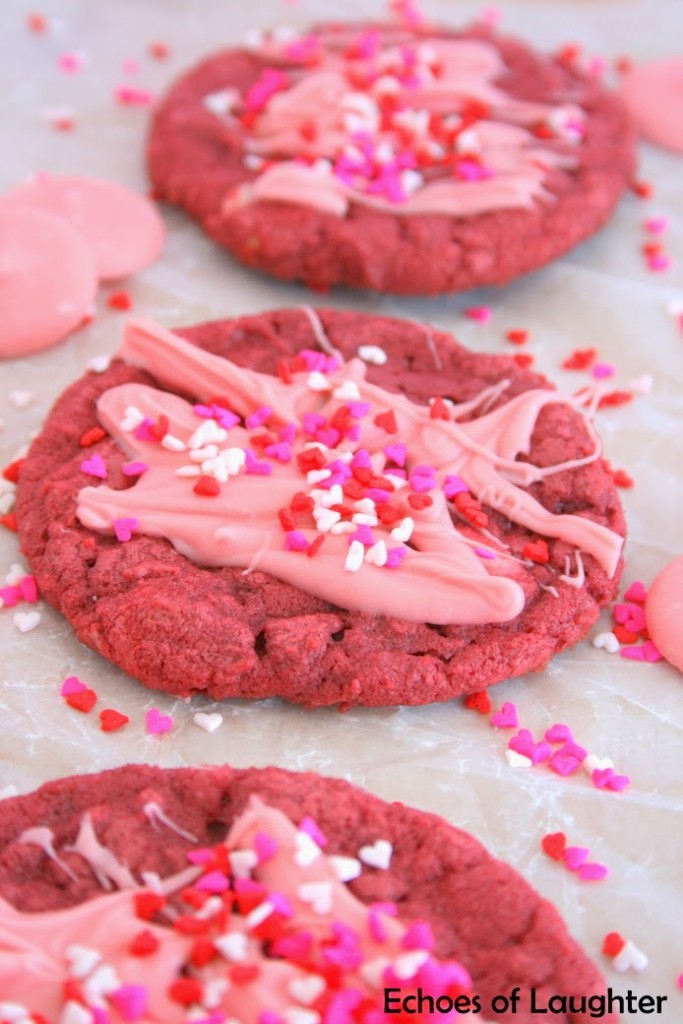 These Red Velvet cookies are so pretty, and as a busy mom, I always like to have some ready-made cookie dough on hand. So the next time you are at the grocery store, don't forget to pick up a roll of these Red Velvet Cookies because they are only available for a limited time!
Looking for more Valentine's ideas? Check out my Pinterest board here:
Disclosure: I am a part of the Life Made Delicious Blogger Program and I receive special perks as a part of my affiliation with this group. The opinions on this blog are my own.