Tomorrow is February 1st! That means that Spring is that much closer! Instead of waiting for Spring to arrive, I decided this week to create a pretty yellow table to lift our spirits and celebrate the sunshine despite freezing cold temperatures. I find that I crave yellow in winter…it makes me feel warm inside. Fresh yellow flowers are a wonderful way to add beauty to any table…they just radiate happiness! And the combination of pretty yellow flowes along with clean dishes can create a table that sparkles.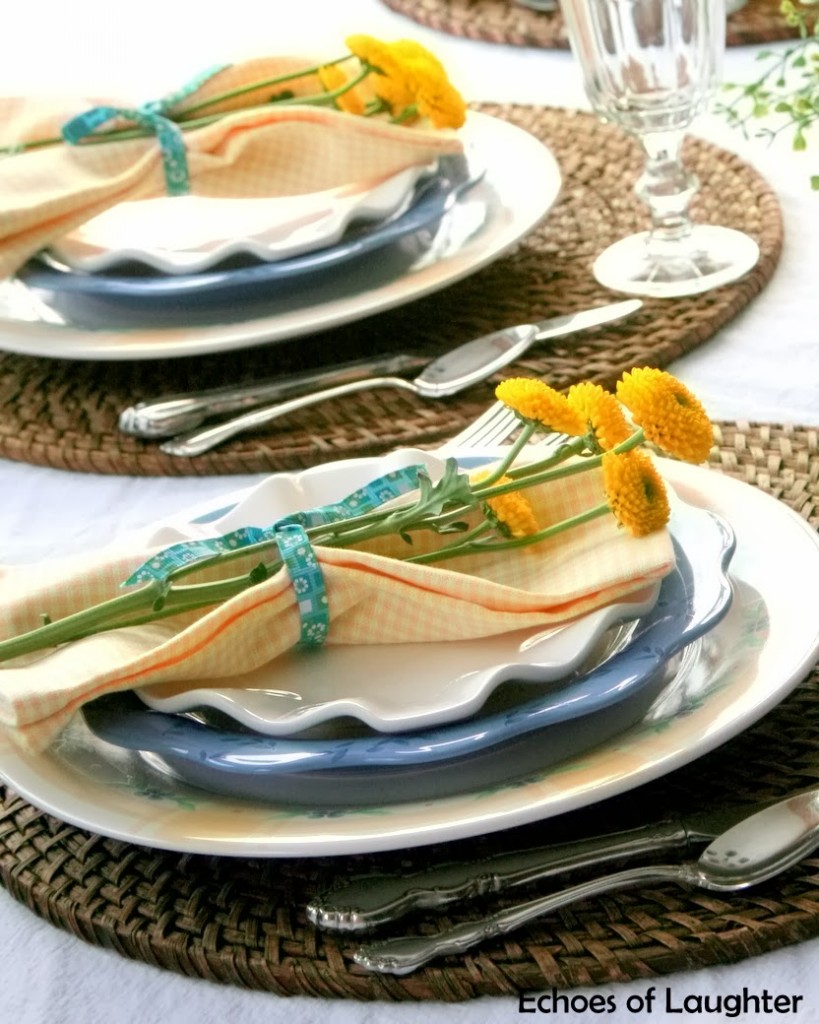 The first step in my quest for a beautiful yellow table was to make an arrangement with one of my favourite flowers…gerbera daisies. Daisies are one of my favourite flowers.
And to surround the yellow, I chose some white and green flowers, along with some curly willow.
Along with the help of my friend Peggy, we created a bowl of loveliness for the table.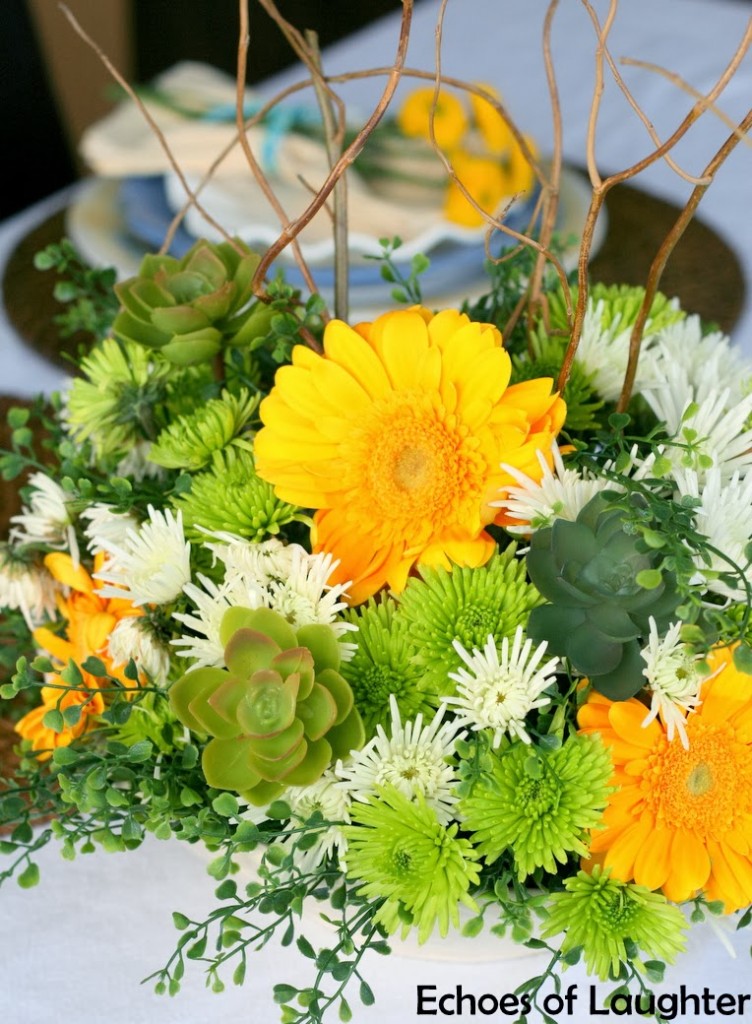 I used layers of white, blue and yellow dishes for each place setting.
Each place setting also got it's own little bouquet of yellow flowers embellished with ribbon and a napkin.
Sparkling water goblets and cutlery finish the table.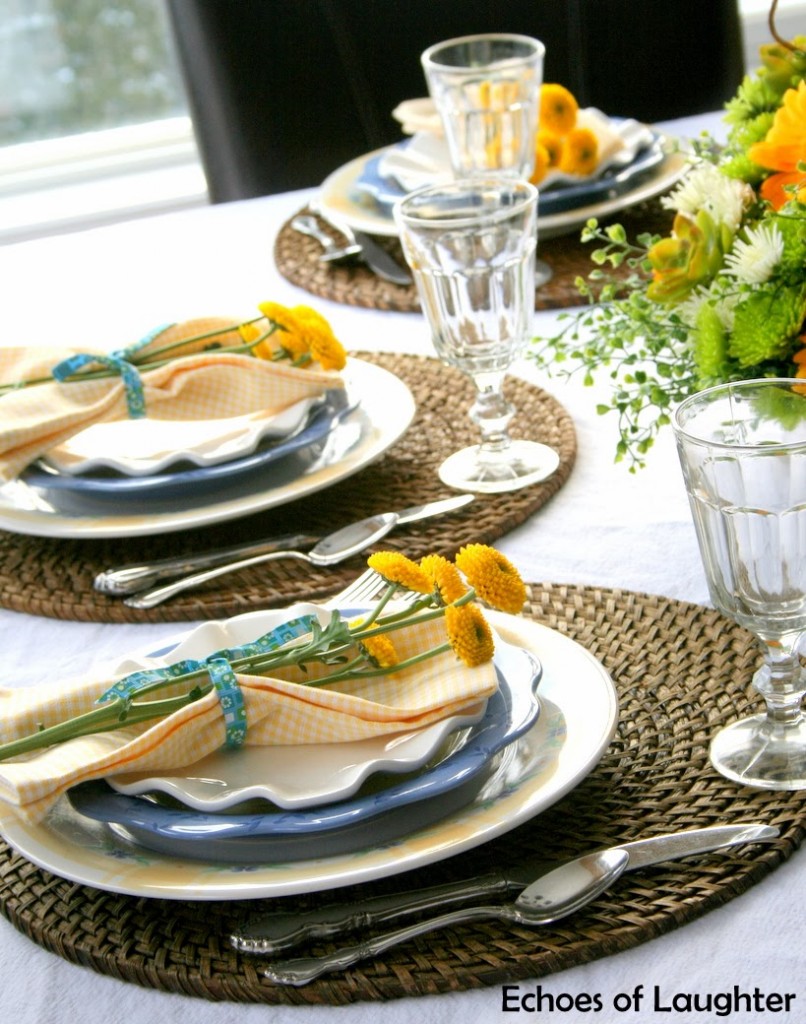 Something that is important when creating a pretty table for guests is clean, sparkling dishes.
There is nothing worse than trying to set a table and having to stop and re-wash dishes that are supposed to be clean.
That's why I have used Sunlight-The Lemon One, for years.
I like how Sunlight cuts the grease and cleans dishes right the first time, so when I set a table, I know that all of the dishes I reach for are perfectly clean.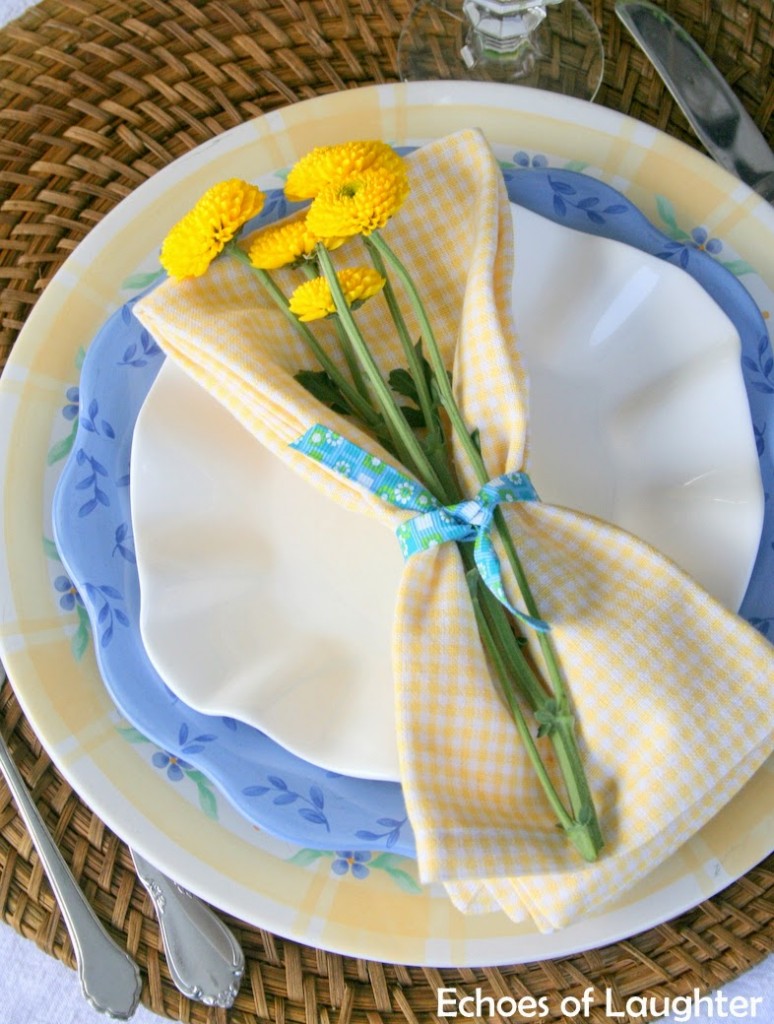 And I also love the fresh lemon scent of the dish soap. I find it invigorating and it's a smell that I associate with being clean.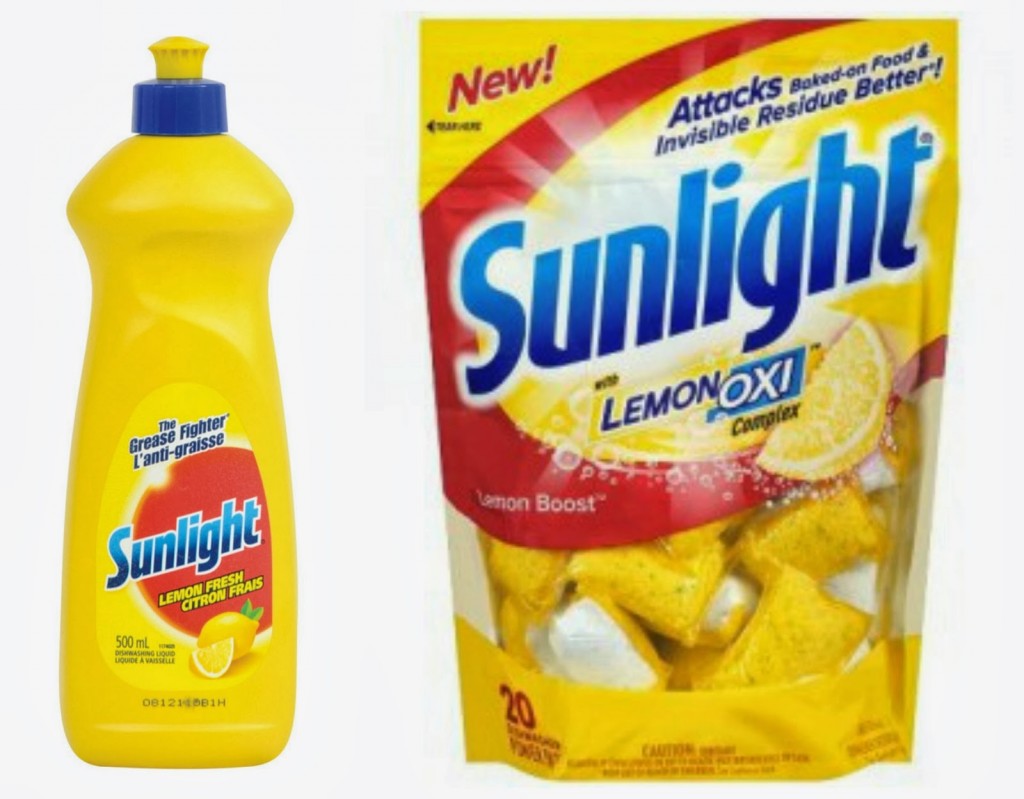 So they next time you are creating a pretty table, whether it be for special occasion or just because, remember that Sunlight-The Lemon One can help you achieve a beautiful, sparkling table where you can rest assured that your family or guests are sitting down to clean, shiny dishes.
Disclosure-I partnered with Sunlight to create this post. However, as always, I only work with products/brands that I love and use in my own home. All opinions on this blog are my own.