After Christmas is when, like many people, I get the itch to purge belongings and re-organize every room in our home. While trying to find new homes for Christmas gifts, it soon becomes apparent that good home storage items are a HUGE help in making every space earn it's keep.Our home is not big, so every closet and under-the-bed space is valuable storage space. And when looking for storage items, I like things that are not only functional & affordable, but stylish and attractive to look at as well. Recently, Fellowes Canada sent me some items from their brand new home organizing & storage line to try out. I have to say that I love this new line for organizing things in our home. And I like it much better than the plastic items available and let me tell you why!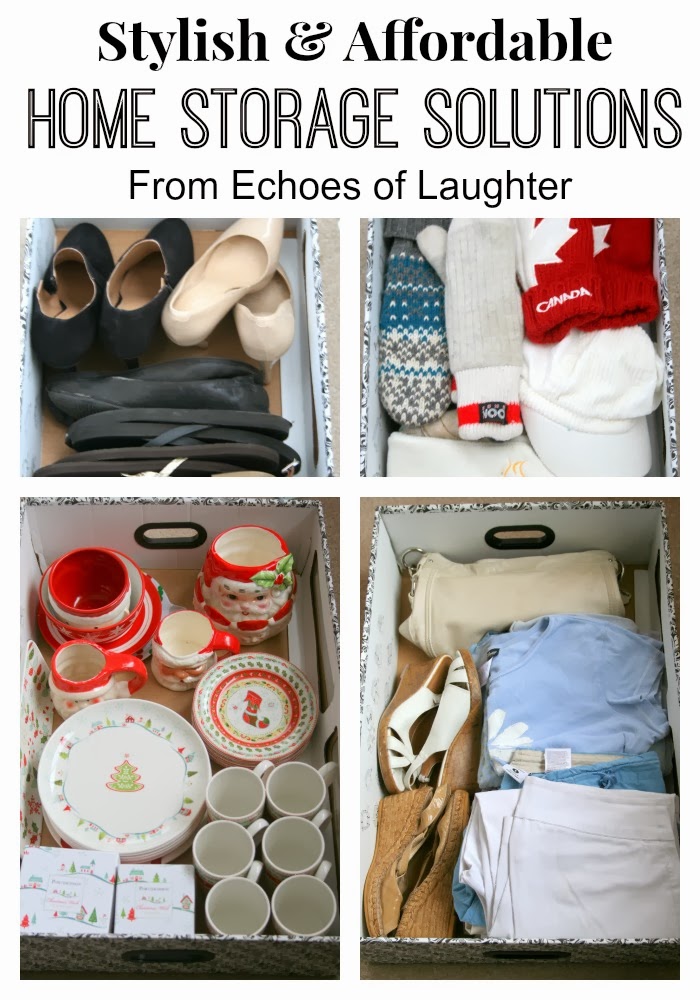 I love how the boxes are sturdy and easy to fold and assemble. I used the Fellowes Banker's Boxes for years in an office, and after you get the hang of folding one or two, the rest are a breeze to assemble. If you need to break them down and fold flat for storage, that is easy enough to do as well too!
The heavy duty wall construction is designed for holding most needs….be it clothing, shoes, purses, craft supplies, files or dishes.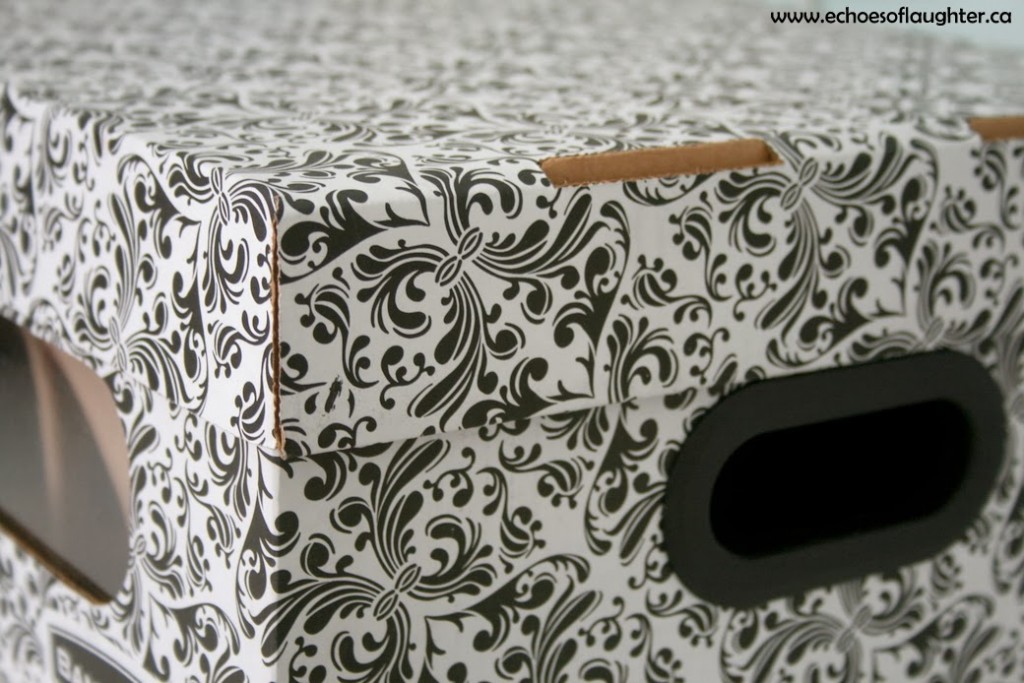 I love how the under-the-bed boxes are just the perfect size for storing seasonal items…like summer clothing.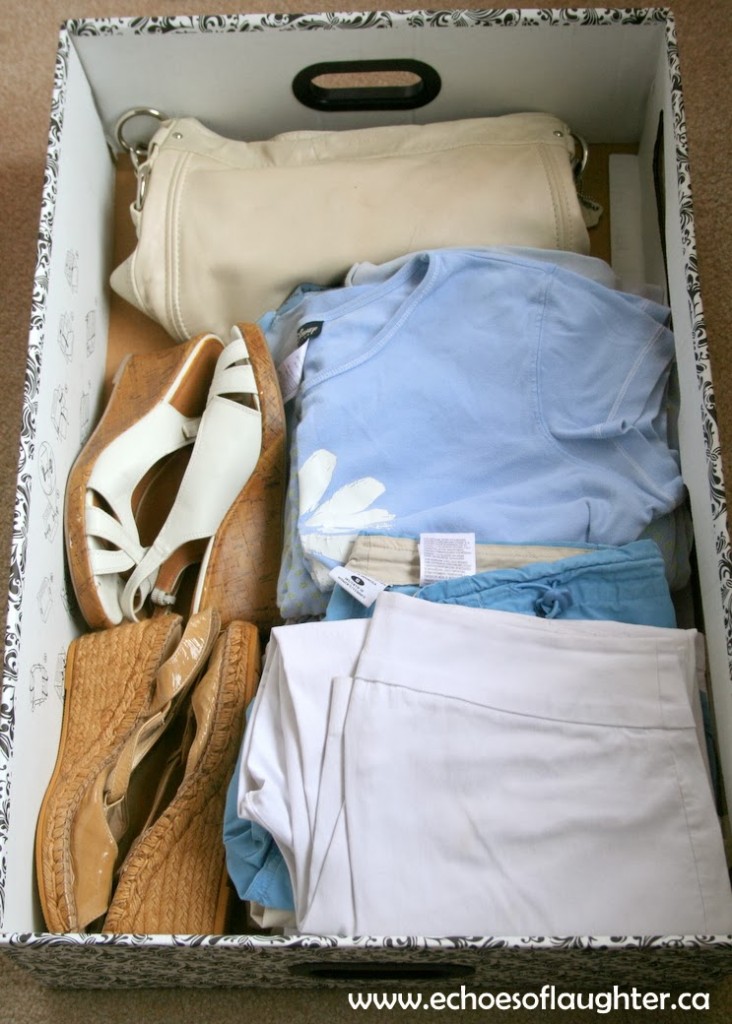 With their sturdy construction, I can also store delicate things like seasonal dishes in under-the-bed boxes too.
That way, I know they are safe and protected in an easy-to-reach location.
The window is perfect for seeing the contents of the box for easier organizing.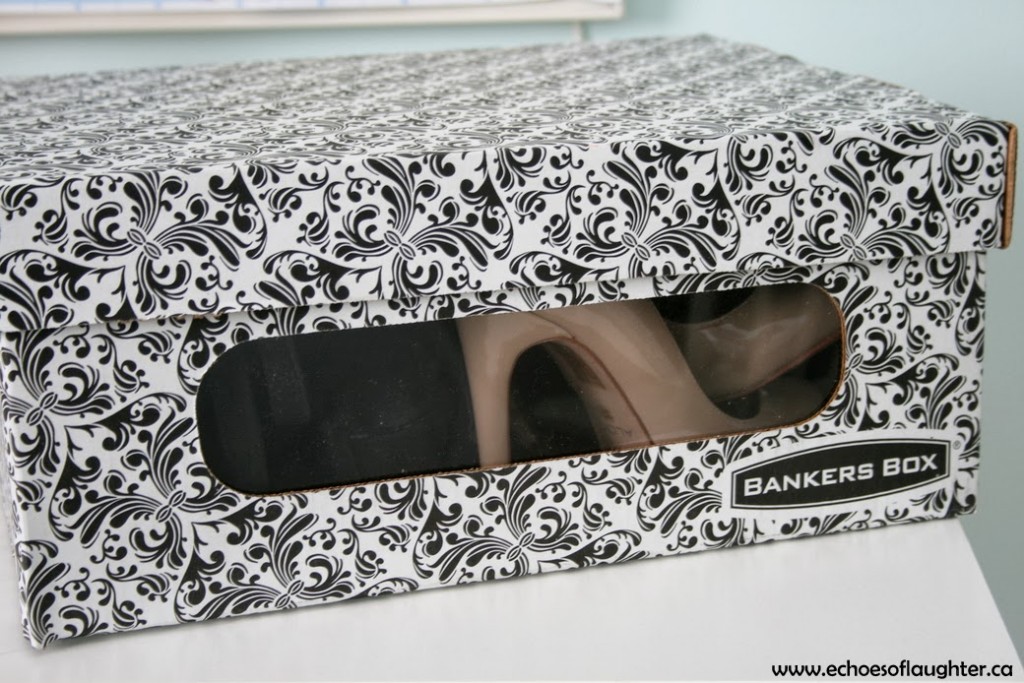 And the comfortable black handles make stacking the boxes and putting them on shelves or into closets much easier.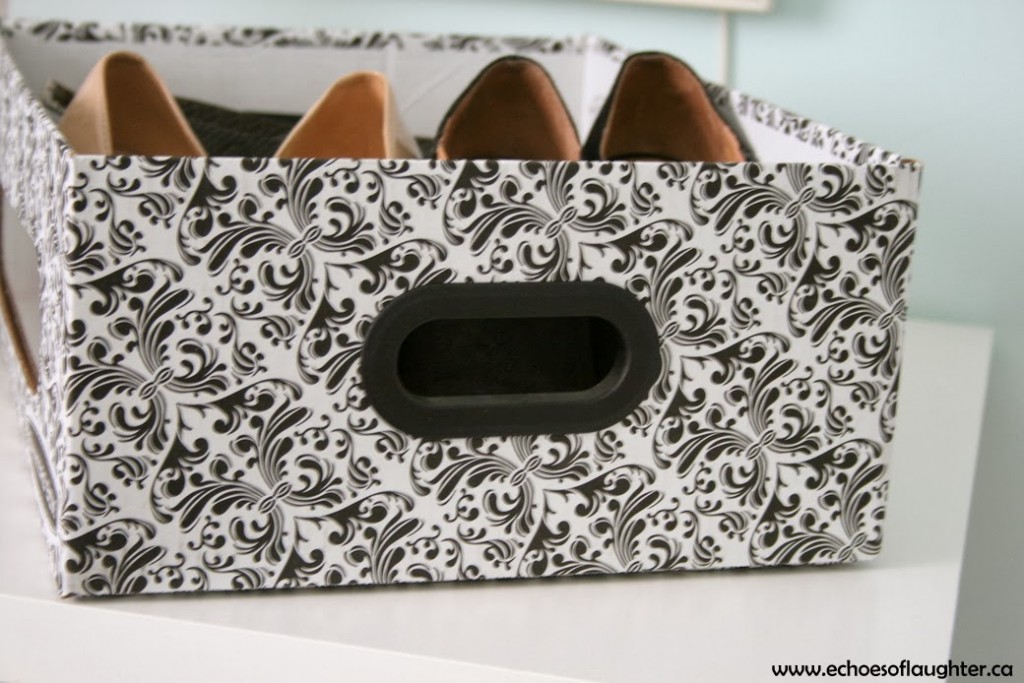 The covers are easy to put on and take off the boxes…unlike plastic totes where I have either jammed a finger or broken a nail while trying to open or close them.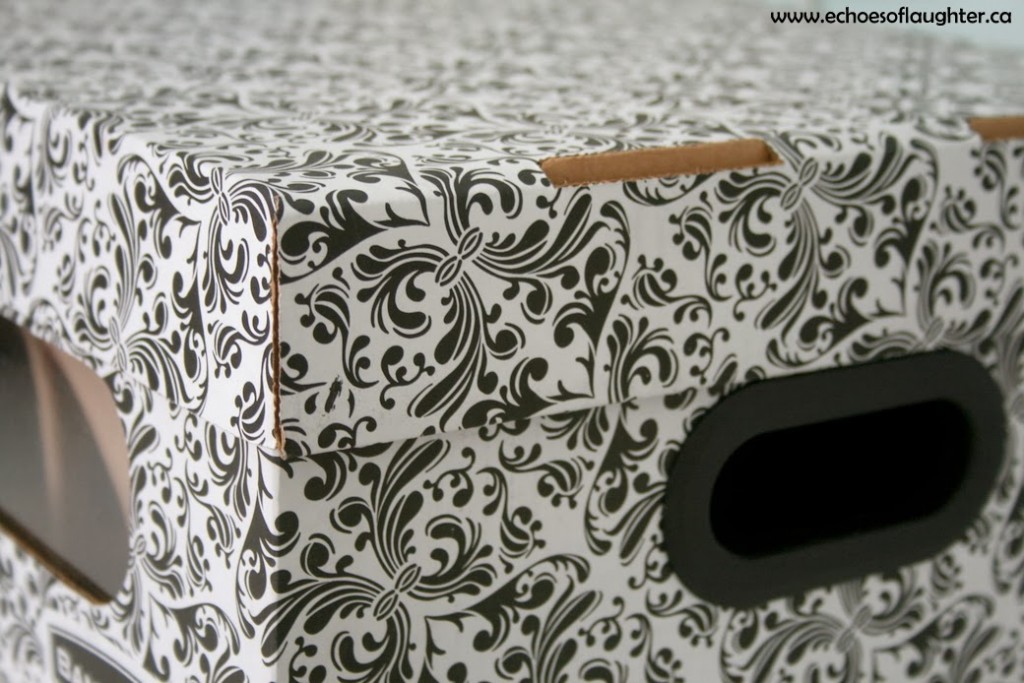 And I love the manageable size of the boxes too. They are not big, awkward or bulky to move into and out of spaces such as closets and shelves. I find rubber totes terribly awkward & heavy to lift and move around, so these work much better for me!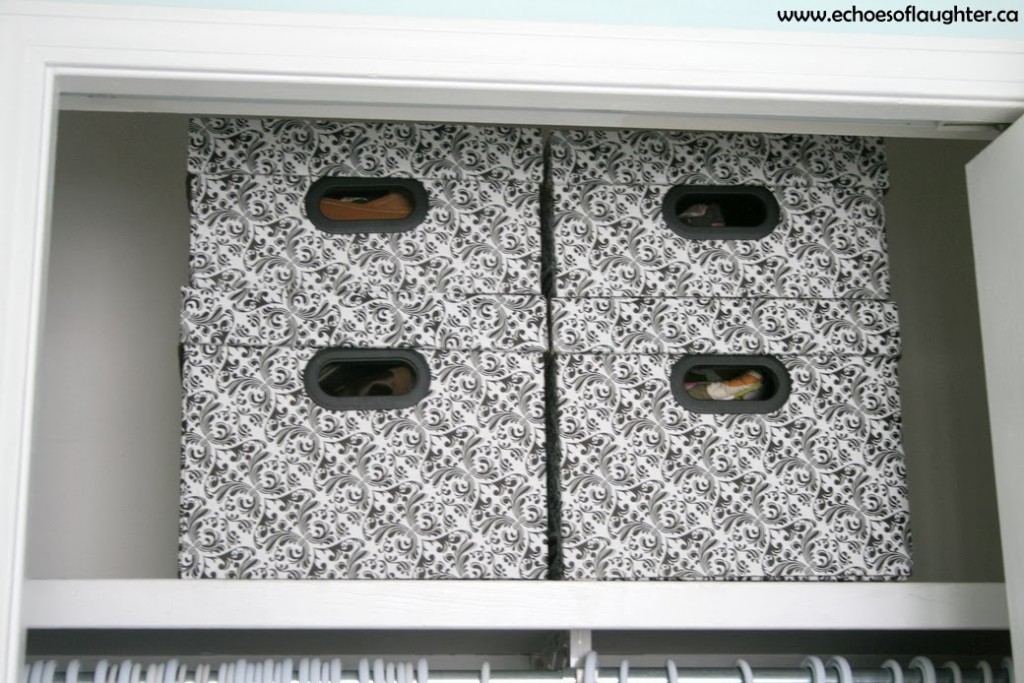 And the Fellowes home decor line of storage is attractive to look at too! This white & black pattern can work in any room!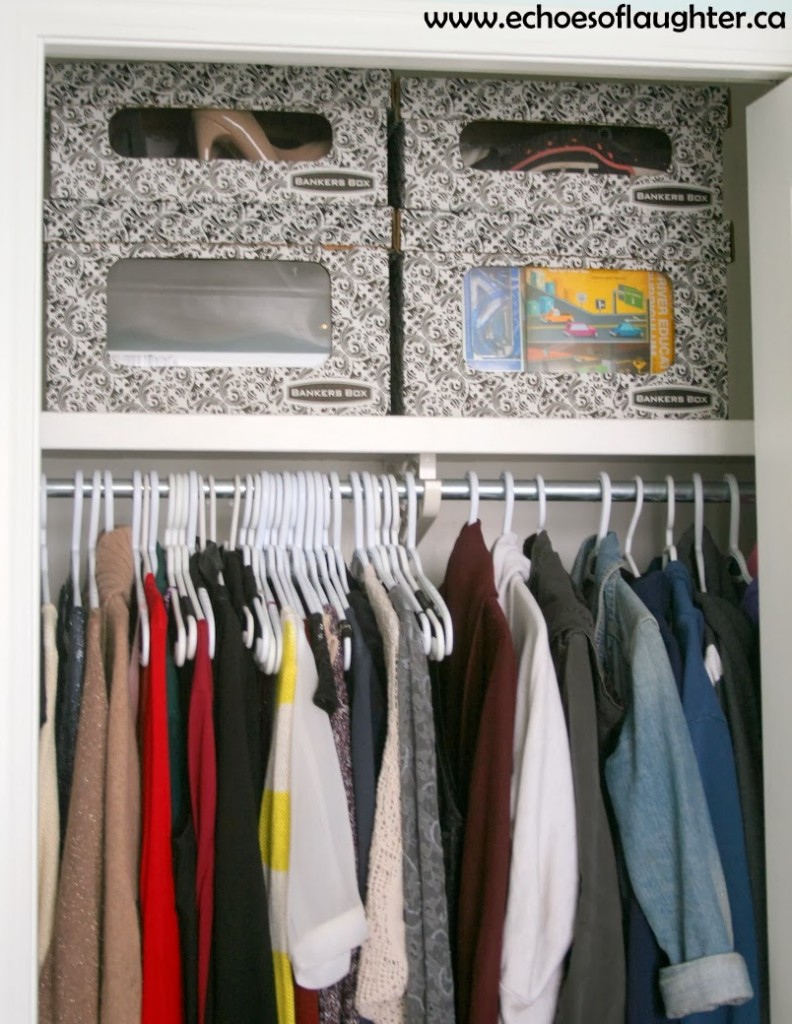 And I am not the only one crazy about Fellowes Canada new home storage line…my teenage daughter wasn't long claiming boxes for her closet because she also loves organizing with stylish and fashionable boxes too.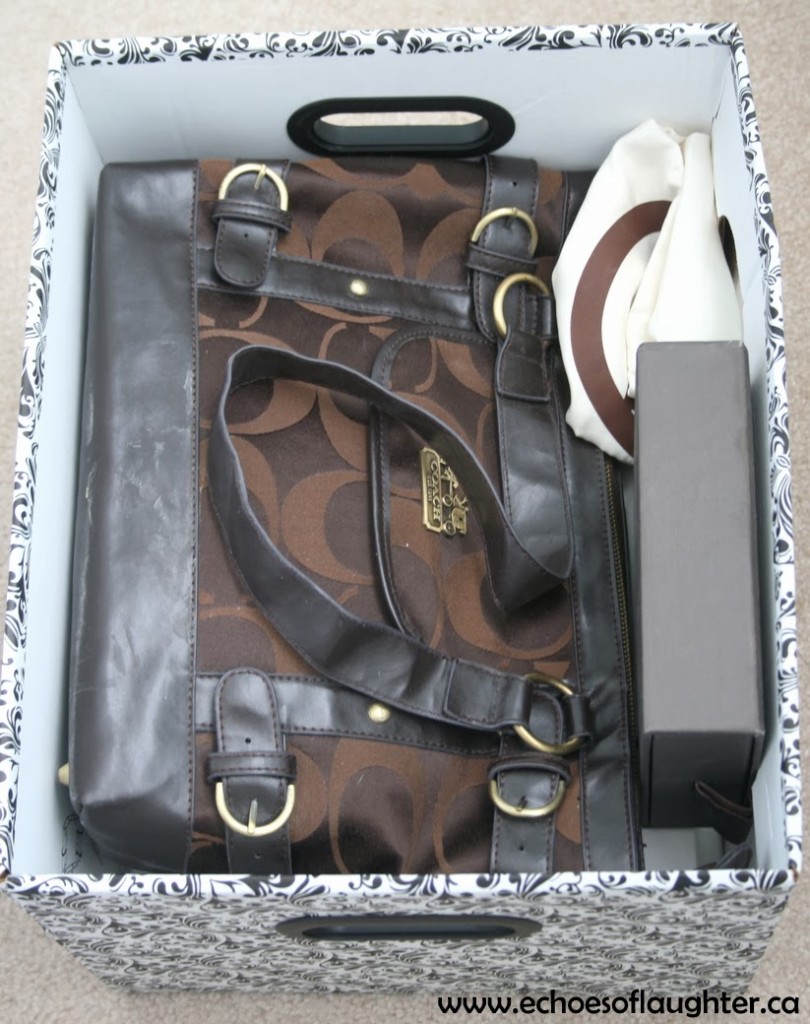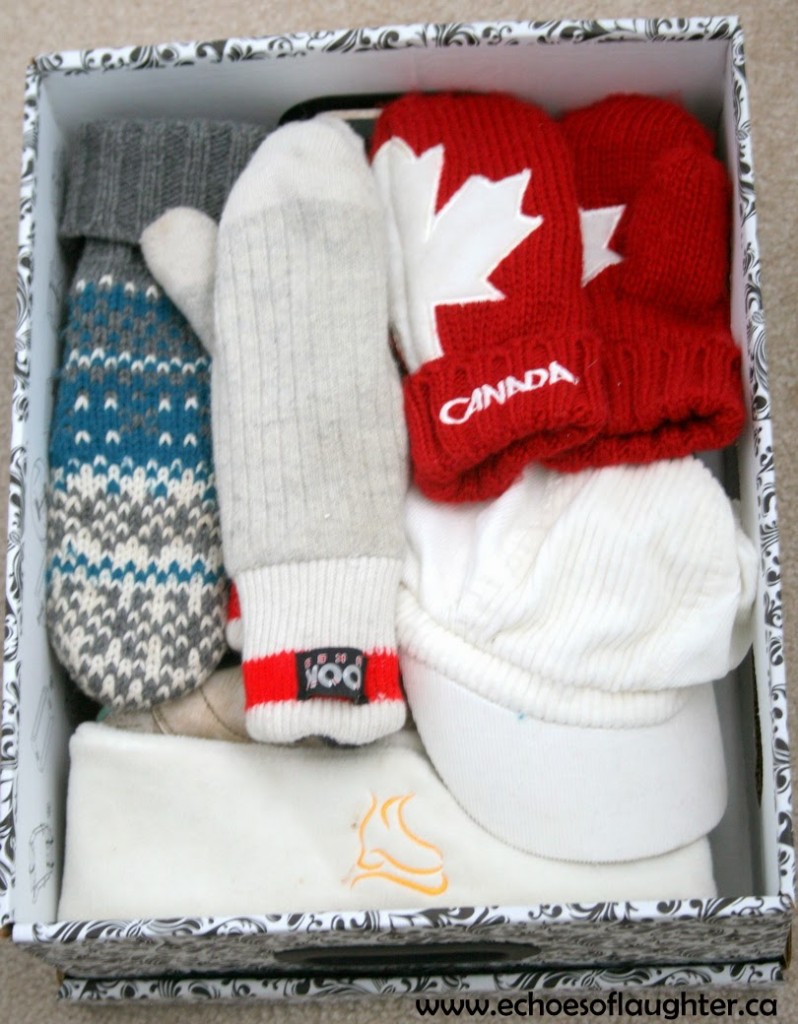 Besides all of the wonderful things that I discovered about these boxes like sturdy construction and comfortable handles, I also liked the fact that they are a really affordable option and can help keep any organizing budget well in check. So whether you are organizing a room, closet or shelves, these boxes will do an amazing job in any room in your house!
If you are looking to try out these boxes for your next organizing project, you can find Fellowes Stackable Storage and Under The Bed Boxes at Amazon.ca
here
,
here
,
here
, and
here
.
To learn more about Fellowes Canada line of organizing products for the home, be sure to follow their Facebook page
HERE
.
PS-Stay tuned because in a few days, I have another exciting organizing project to share with you and a FANTASTIC giveaway for one lucky reader of $500 worth of Fellowes Canada organizing products.
Disclosure: This post is sponsored by Fellowes Canada. However, as always, I only work with companies whose products I love and use in my own home.

This post is linked to:
Inspire Me Please,