This is the last week of school before Christmas break and soon lots of excited children will be home with lots of energy and looking for things to do!
This Fall, I had the amazing opportunity to work with Nestle and a whole team of talented bloggers to create crafts, recipes and other amazing ideas that are the perfect projects to keep your little kids and big kids entertained during the holidays!
You will find so many inspiring and colorful projects on the
Simply Create
site, that you won't need to look any further!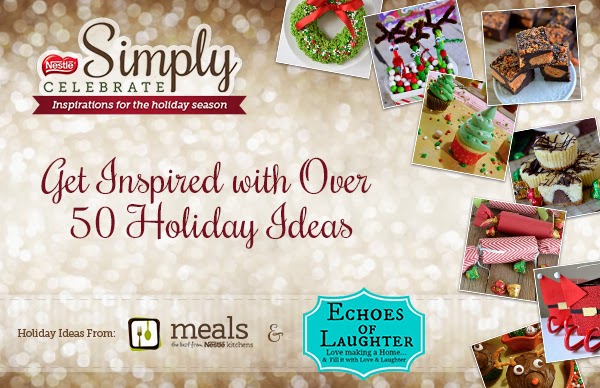 I had the pleasure of creating 6 projects for this fabulous site and I invite you to visit my projects and all the other projects from an array of amazing bloggers!
Please be sure to visit my projects here: