I am crazy over all things 1970's…like pom-poms and yarn. They remind me of my childhood and playing in my Grandmother's knitting basket.
I have seen many different versions of yarn ornaments around in stores and I thought they would make a great project for at home.
They are super easy to make, budget-friendly and would be great for an afternoon of fun with kids or even a girls' get-together.
And they look pretty darn sweet on the tree too!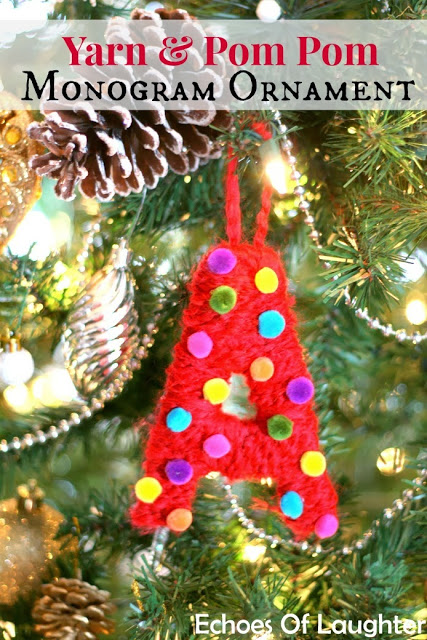 For this project, you will need:
Wood letters, or you could cut out letter in cardboard too!
Yarn
Pom-poms in several colours
Glue gun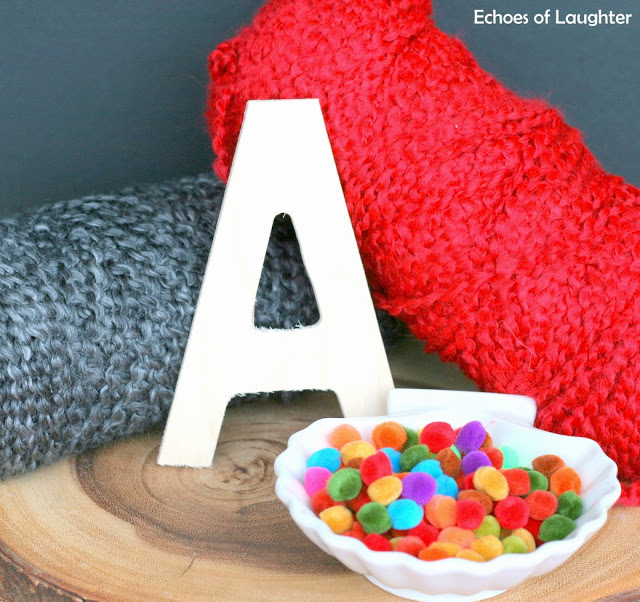 To make this ornament, here are a few simple steps and tips.
Step 1. Glue an yarn loop on the back of the letter as shown for hanging the ornament on the tree.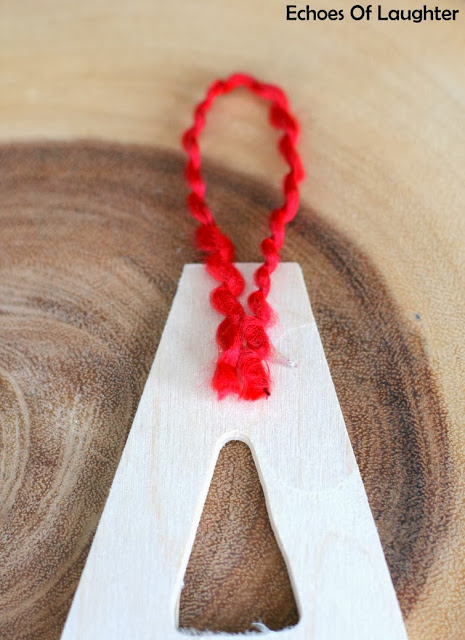 Step 2. Using yarn pieces, wrap the letter until it is entirely covered in yarn. Use short pieces that are about 15 inches long and hot glue end pieces to back of ornament. Using short pieces will make wrapping the letter much easier than using a super long piece. Hot glue smaller yarn pieces on any edges that are not covered.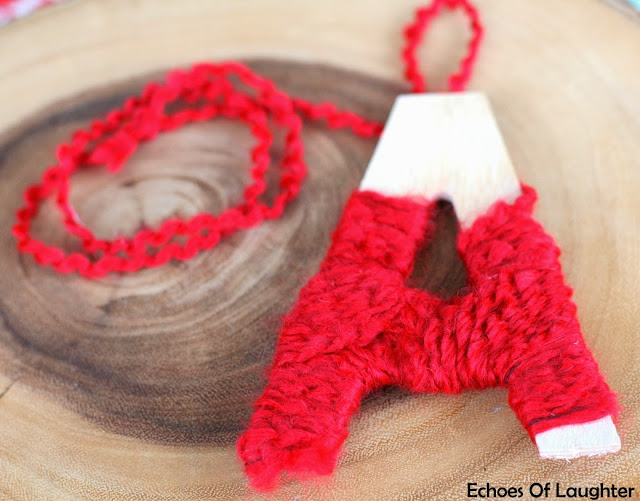 Step 3. Glue Pom-poms on letter as shown. Use an many different colours as you like!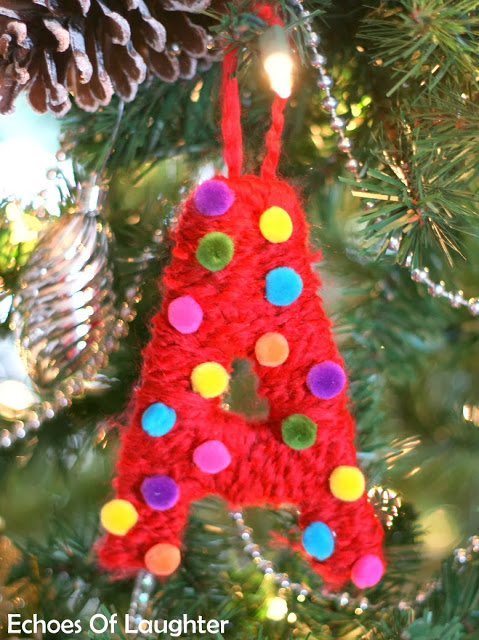 Then hang your pretty creation on the tree! I think a whole tree covered in these would be fabulous!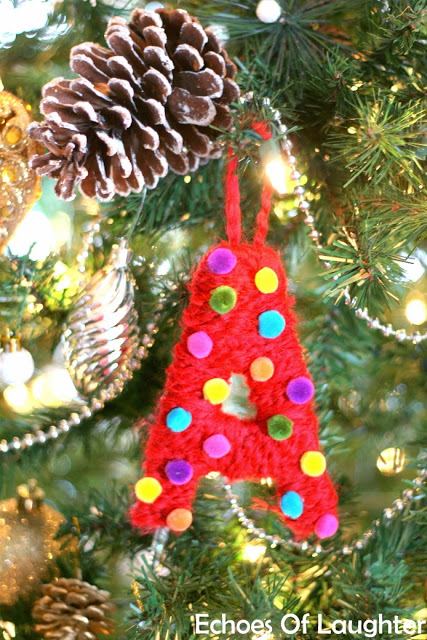 These would also look wonderful as package decorations too!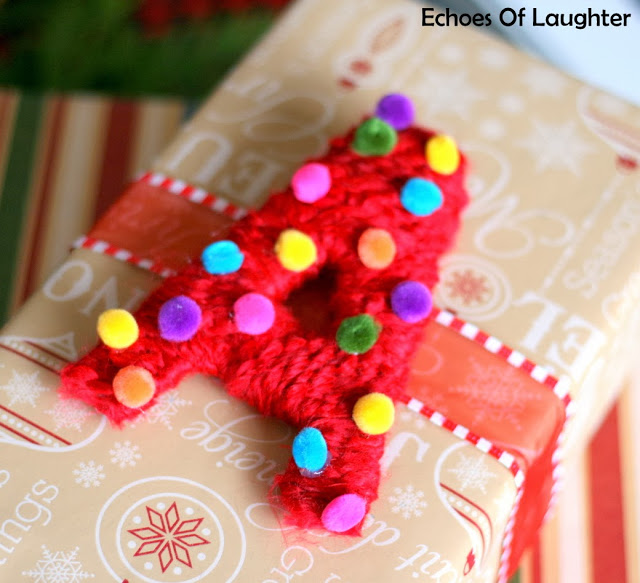 Thank you so much for joining me for this easy craft and I want to wish you the merriest of holidays!