I love, love, love table favors! They can take plain dishes and a plain table from ordinary to extra-ordinary with just a little effort…but the effect can often be stunning! I was on the search this year for a pretty table favor for our Christmas dinner this year which will include 6-7 people. I knew that I wanted a table favor to meet 2 requirements…first-chocolate and second-big enough to look pretty on a plate. And I think this fits the bill and it is very easy to make!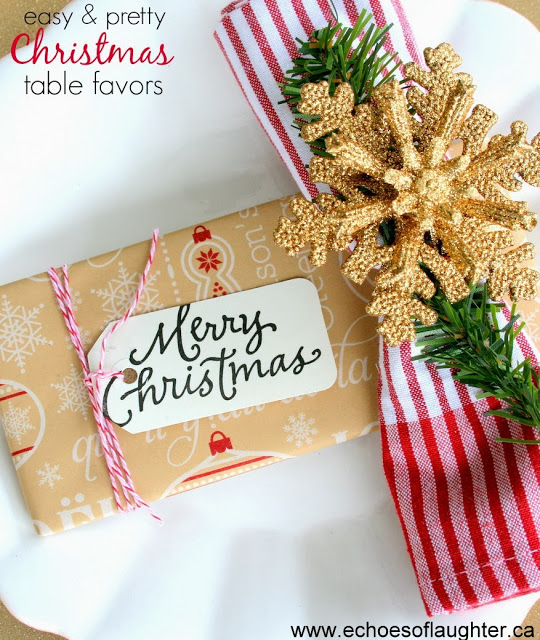 All you need to start is a stack of your favourite good quality chocolate bars. I used these…a favourite of mine.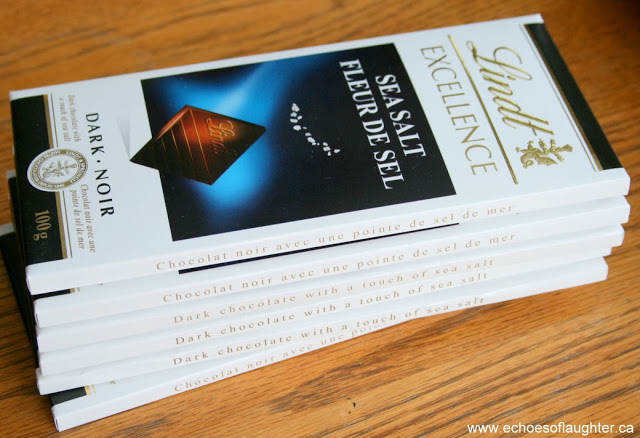 Then I wrapped them in this printed craft wrapping paper that I found at Walmart.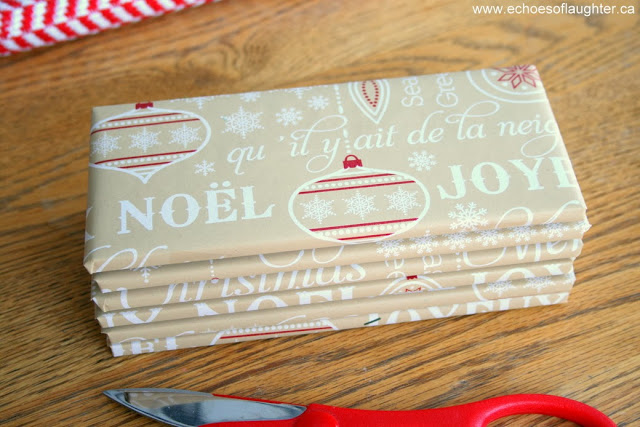 And with a stamp, tags and baker's twine…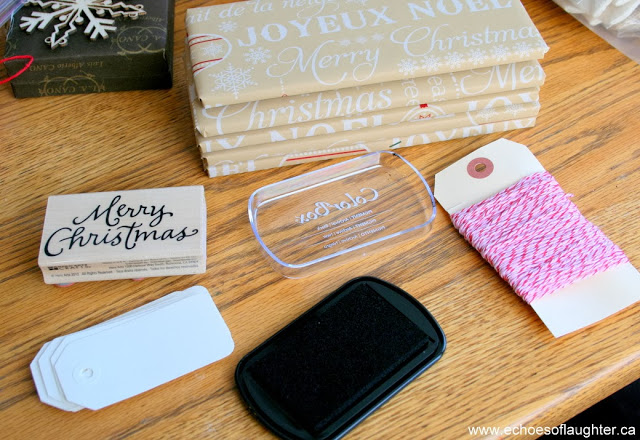 I had sweet little favors in no time at all!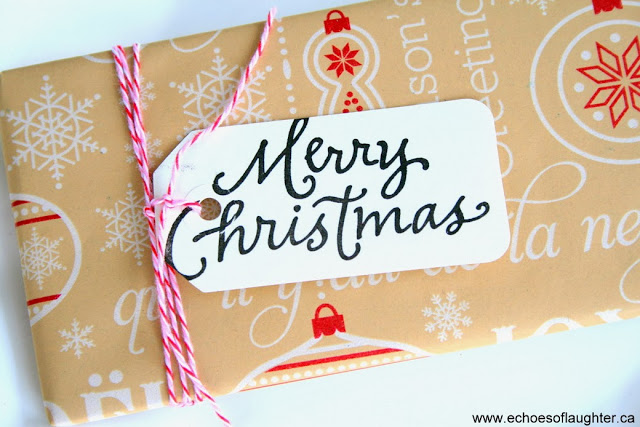 These are even cute enough to hand out as little gifts for teachers or at the office, don't you think?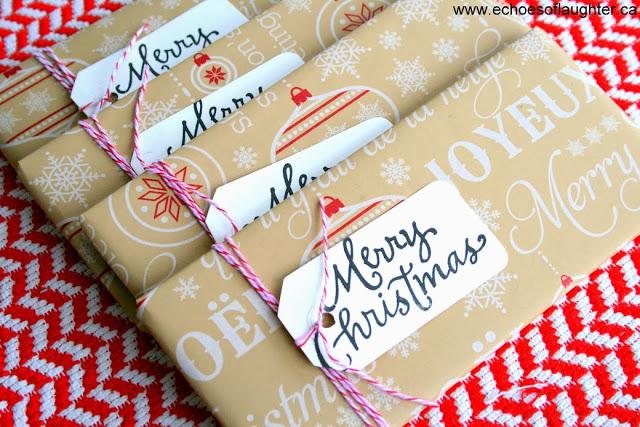 And when added to a dinner plate, along with a decorated cloth napkin, they are so pretty!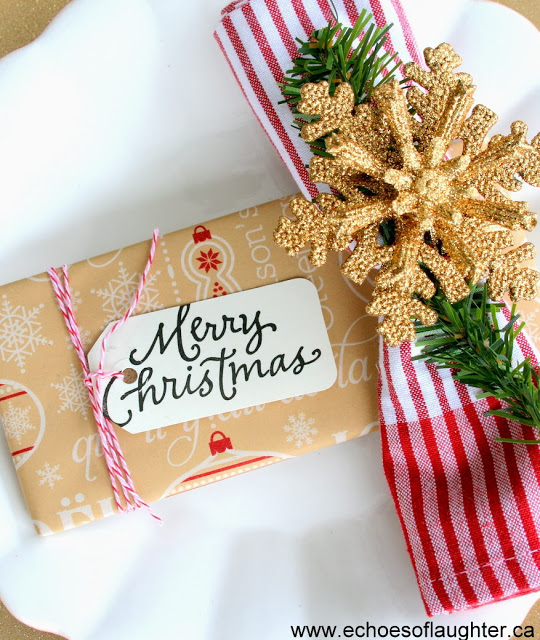 And this project is easy enough that elementary age kids could handle it!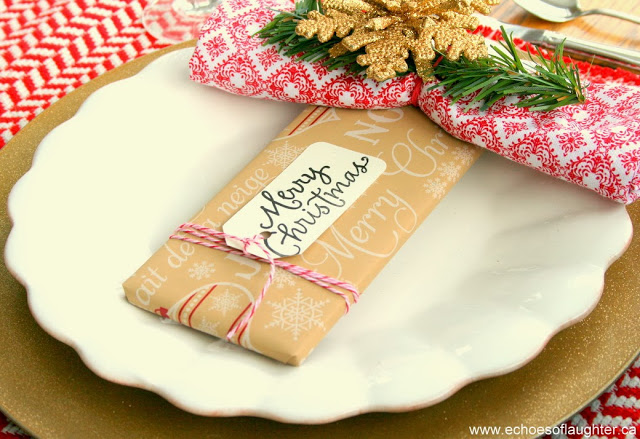 To me, they are a perfect little touch to make a place setting shine!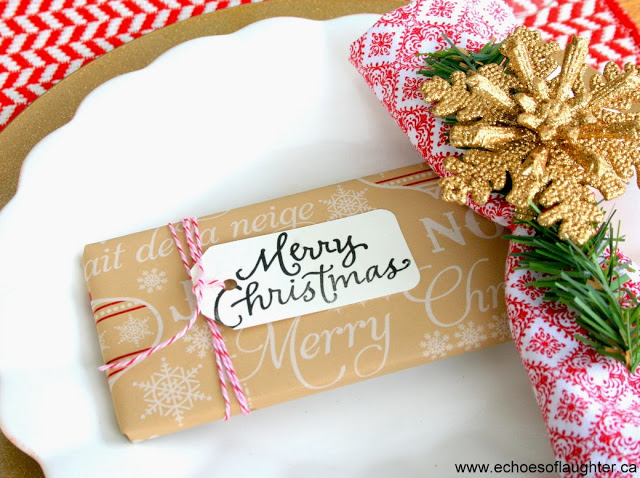 And who can't resist a pretty table that smells faintly of chocolate?
What a fabulous take home treat too!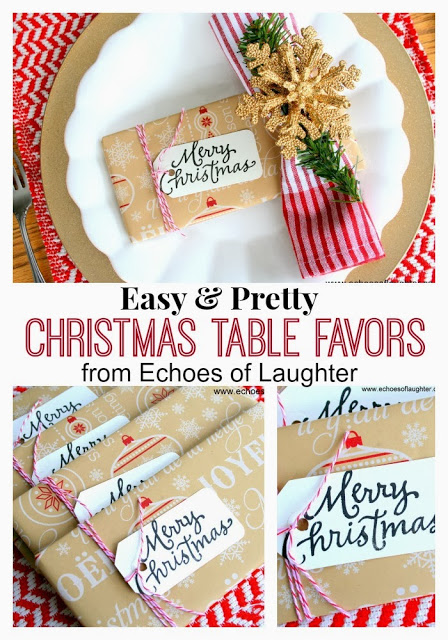 How about you? Have you started making plans for your Christmas dinner?
And if you happen to be visiting from the US…Happy Thanksgiving!
If you are looking for more inspiration, don't forget to visit some of my favourite boards on Pinterest: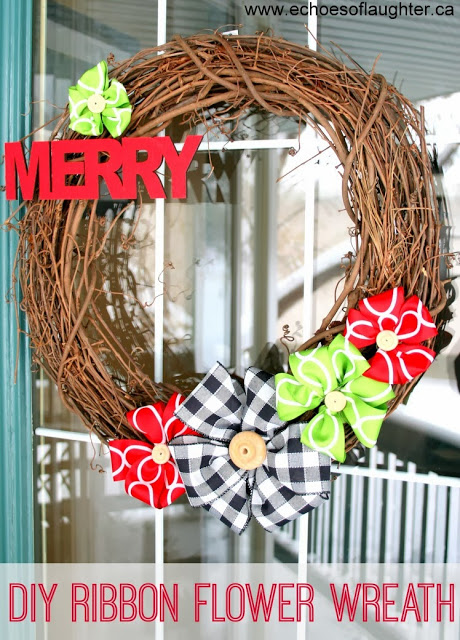 Thank you so much for visiting!