In between crafting projects and kitchen messes, I have been working away at decorating my mantle for the holiday season. I have dubbed it the 'nostalgic' mantle because this year's design includes an oil-style red lantern, pine cones, my grandmother's knitting basket and wool carders that belonged to my great-grandparents. And in addition to these special family relics, I have mixed in fresh Norfolk pine trees. I love the faint smell of the fresh green trees…it just makes the house smell like Christmas!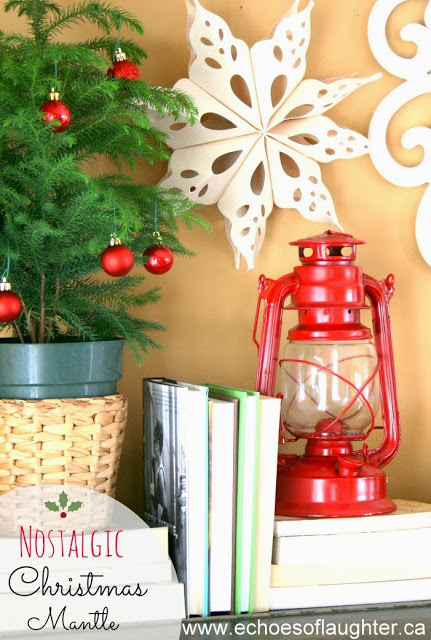 And as much as I tried to go for a bit of a more modern look this year, I seem to go back to the natural elements I love…branches, trees and wicker..with pops of red here and there.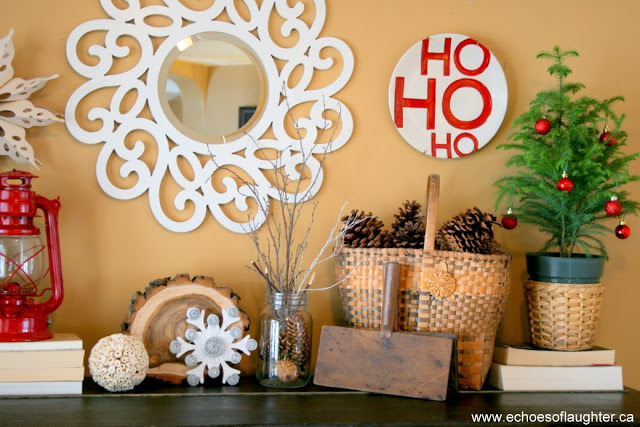 We often think of getting rid of the piano because no one plays it anymore, but then where would be mantle-scape go? Plus, did you know that antique pianos are extremely hard to get rid of right now? It seems that no one wants these once-prized family possessions. I recently chatted with an antique dealer and he said that he has a warehouse full of them…which is such a pity because they have the most amazing sound and nothing modern compares to it.
When I am decorating a mantle, it seems to turn into a week long affair where I add and subtract things until I think it works. Do you play this game too? I am certain that I am not the only 'tweak freak' out there.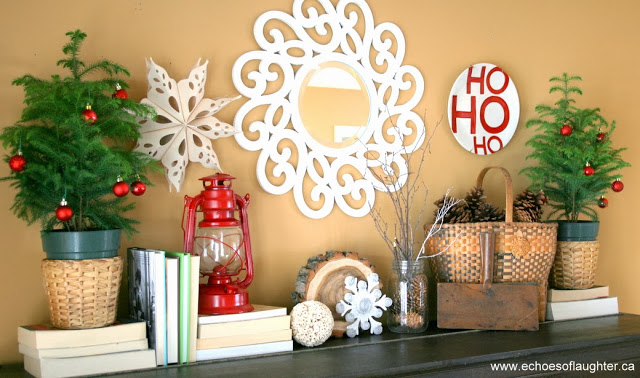 I will soon have a whole house tour coming up, but in case you missed it…here are a few decorating projects so far: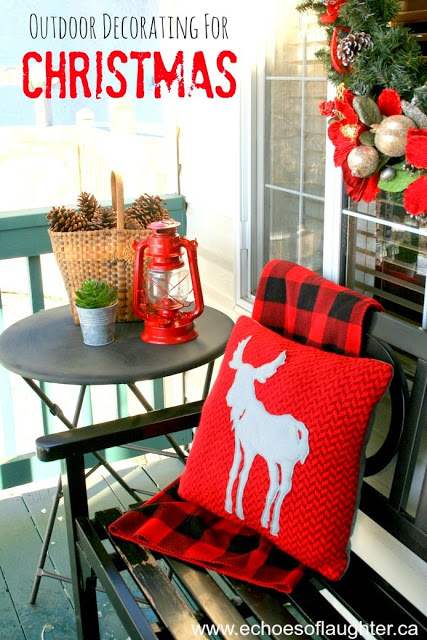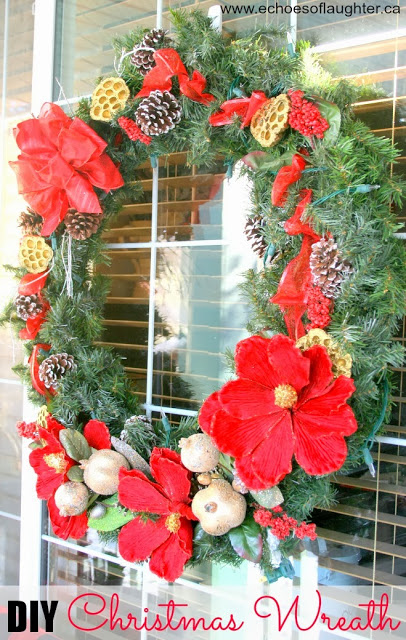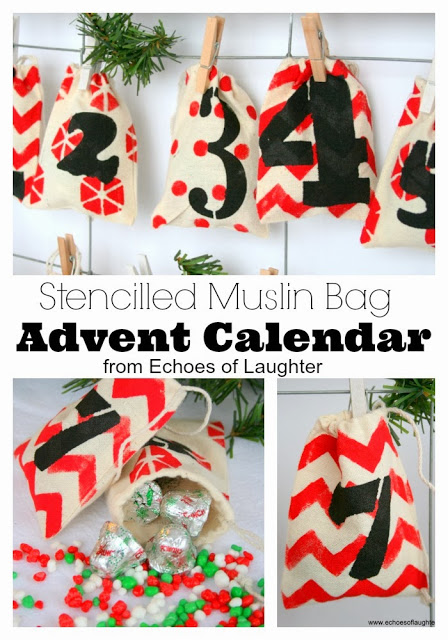 What Christmas projects have you been working on so far? I would love to hear!
Thank you so much for visiting!