Hello friends! Happy Fall y'all! Do we not all love this time of year? I have absolutely loved creating some Fall projects over the last few weeks that I cannot wait to share with you…starting with this Fall Wreath.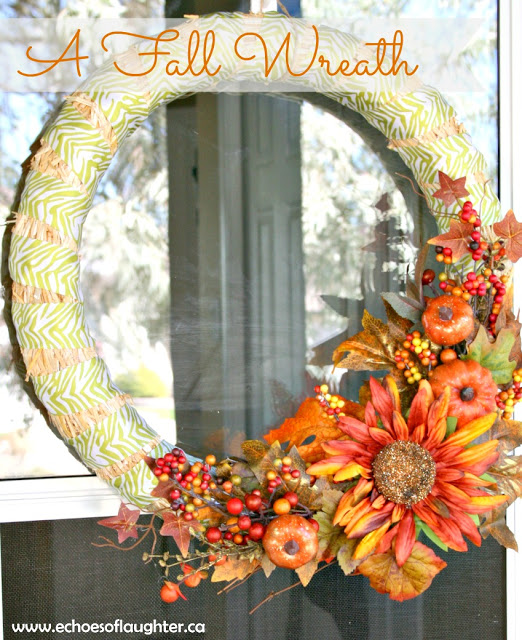 It's been a few years since I made a new Fall wreath for our front door, so I was very happy to have some fun time creating with the glue gun.
I started with this straw wreath, and some green animal print ribbon.
Here are the supplies you will need to create a wreath of your own:
A straw wreath
Ribbon (5 feet long)
2 fall stems with pumpkins, leaves and berries
A very large 'wow' flower
Glue gun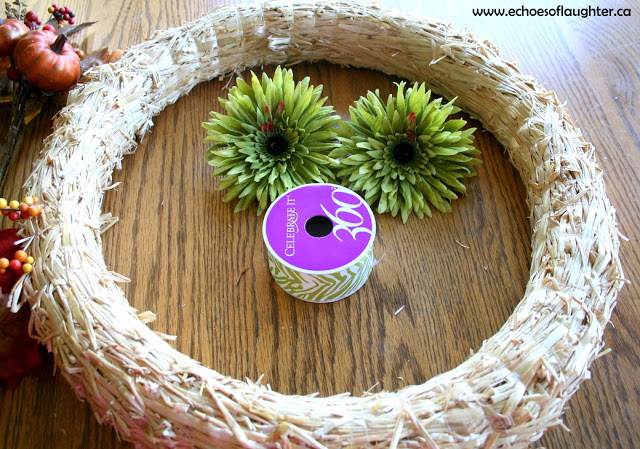 This is the "wow" flower which inspired the whole look of the wreath. It is a beautiful sunflower in colours of browns and rusts.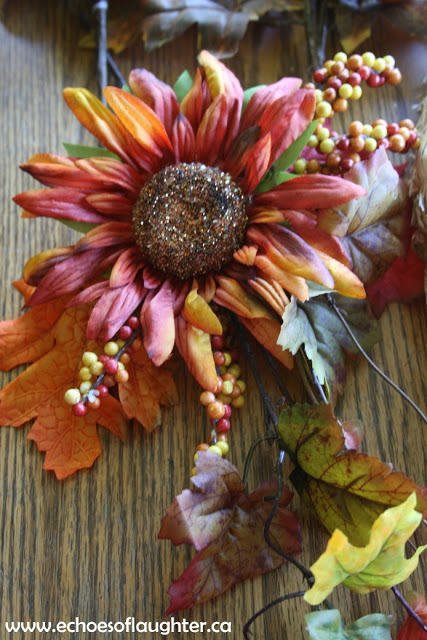 I found these picks with pumpkins and some bronze leaves…which I loved.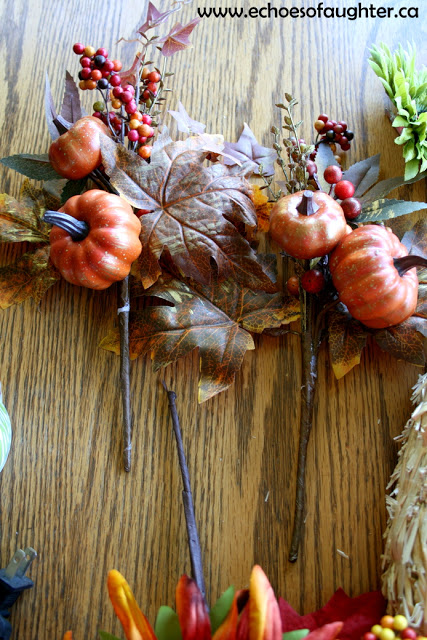 The first step was to wrap the straw wreath with the ribbon.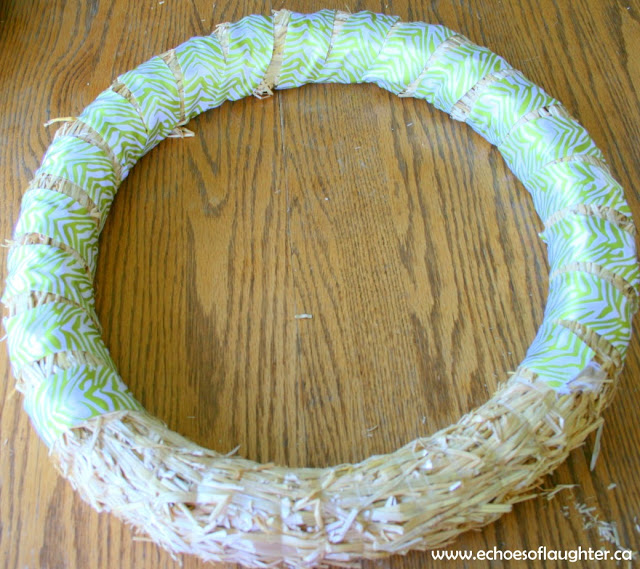 Then I hot glued the 'wow' flower where I wanted a cluster of flowers to be, then glued the other flower stems around the it. And then I played and snipped here and there until I had things looking just so.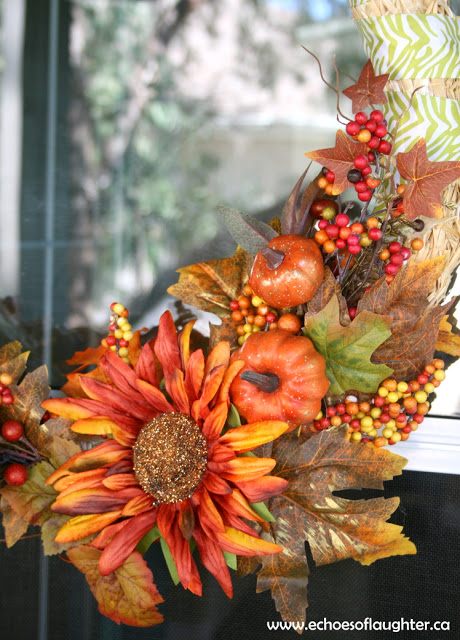 And now our front door has a fresh new frock for Fall!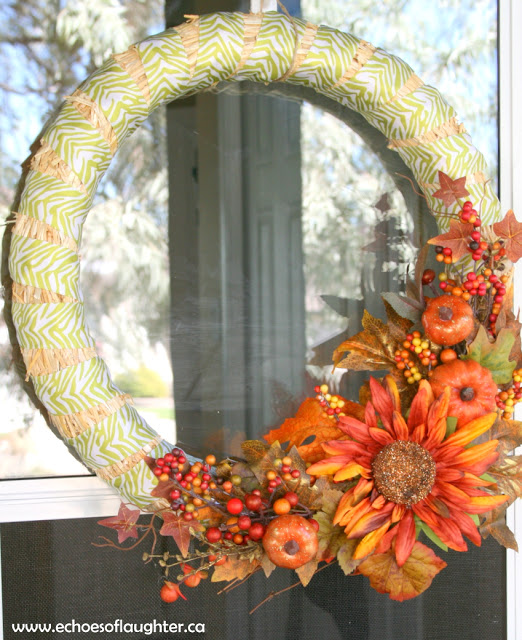 This week has been so fun with projects for Fall!
How about you? Have you been creating anything for Fall?
If you would like to be inspired for Fall, take a peek at some of these boards on Pinterest: