Even though we are celebrating the start of school with a special 'Breakfast Bash', I have to admit that I am feeling a little sad for the start of school this year. Just like mommies feel sad when they have a little one start school for the first time, I am feeling sad because my oldest is starting school for the last time…it's her senior year.
The years have flown by faster than I could have ever imagined and I cannot believe we are here already.
But I guess it's all the more reason to have some fun…because we made it!
And fun we will have with some cute owls, take home cookies in paper bags, pancakes, bacon, fruit salad and mini cinnamon buns.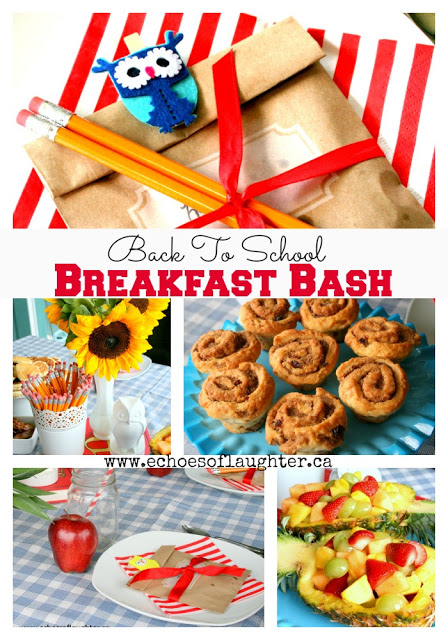 I just could not resist these adorable little owls on mini-clothespins I found. So perfect for a back to bash, don't you think?
Inside these paper bags are cookies to take to school, along with 2 new pencils.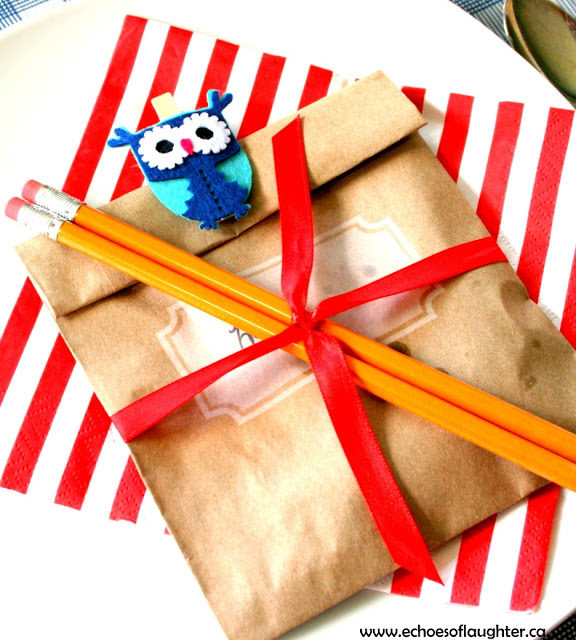 I created a centerpiece with my favourite fall flower…sunflowers.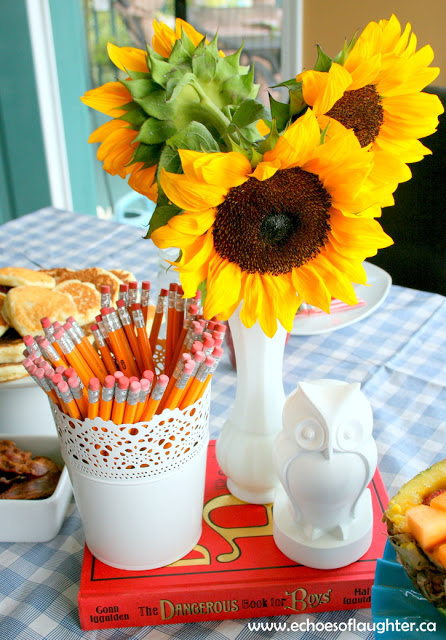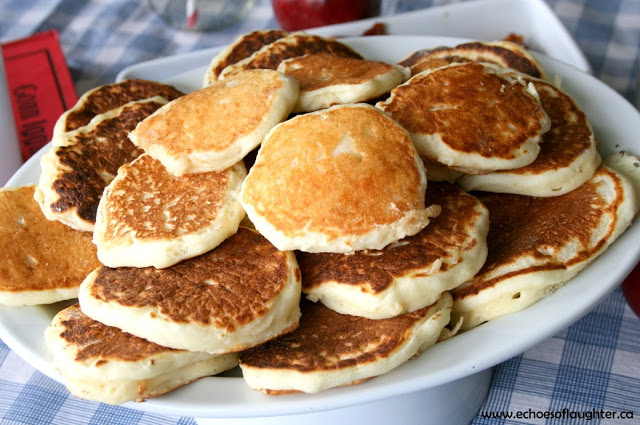 Mini-cinnamon buns from the local grocery store round out the menu for baked treats.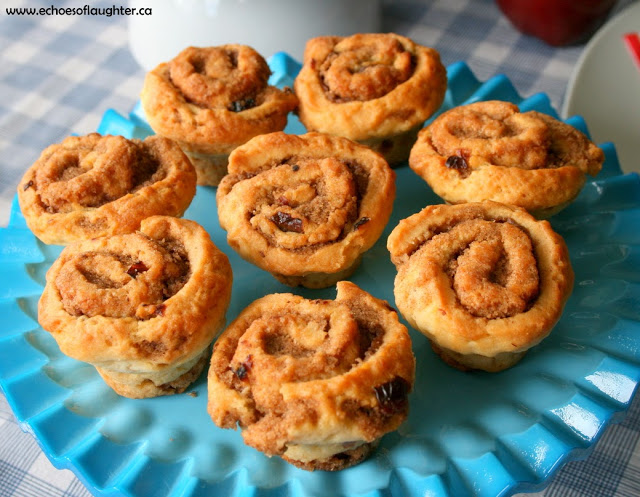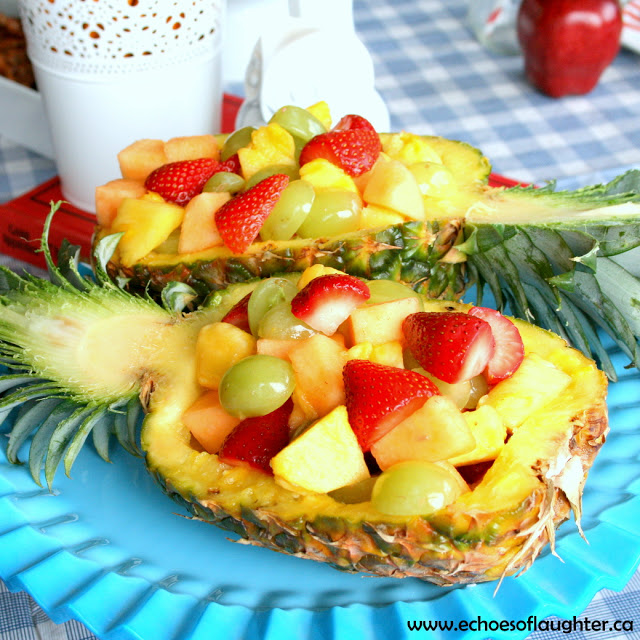 A special day like the first day of your last year of school deserves a wonderful breakfast!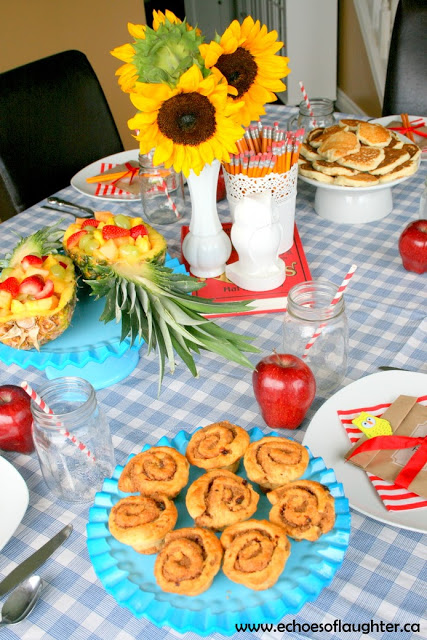 And even if you don't have time to make anything special, some store-bought muffins with a fruit tray would be just as special! It's all really just about marking the occasion with people you love.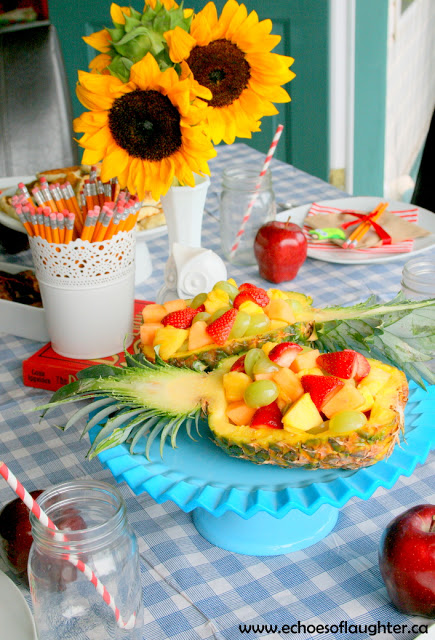 Do you have any special traditions to celebrate the beginning of a new school year?
Please share in the comments…I would love to hear about them!
And if need some help in packing school lunches, I have some helpful posts on packing school lunches
here
and
here
.
And for more back to school ideas, don't forget to have a peek at these boards on Pinterest:
Wishing you a wonderful day!