I am so excited to share this newly finished project with you…a deck makeover that is finally complete! And although this lovely space was finished on July 31 and I am just sharing it with you now, we have been enjoying every second out here soaking up the last of the dog days of summer.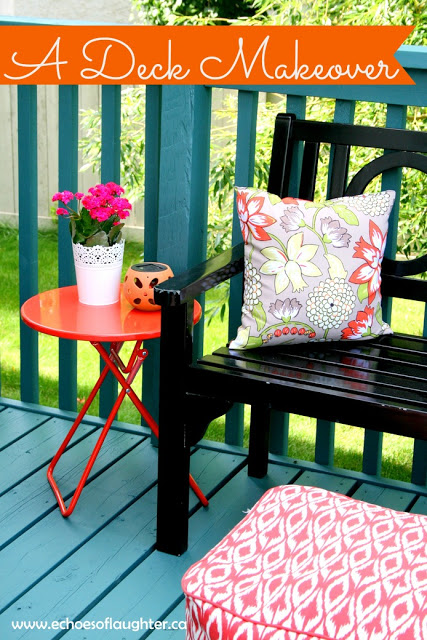 Before I give you the full tour, you may remember that I shared Part 1 of this deck makeover last summer when I purchased new cushions and pillows for the patio set to give it new life.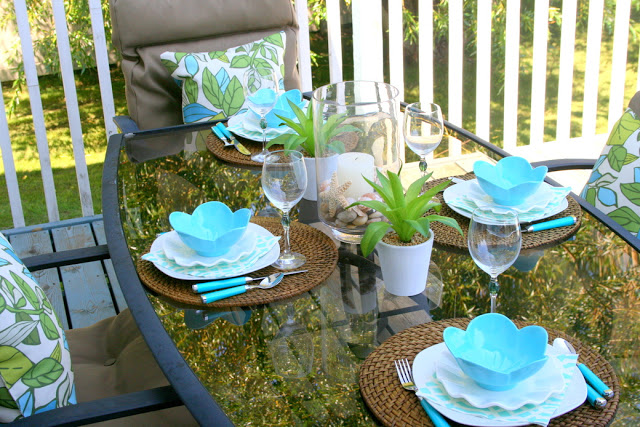 And here is the sad state of the deck which I shared last summer! The deck had not been painted in many years and was really showing it's age. It had reached the point where it really needed to be painted or we would be in danger of losing the whole thing because of wood rot. Paint or stain not only helps keep things looking pretty, but also assists in protecting lumber from the many weather elements.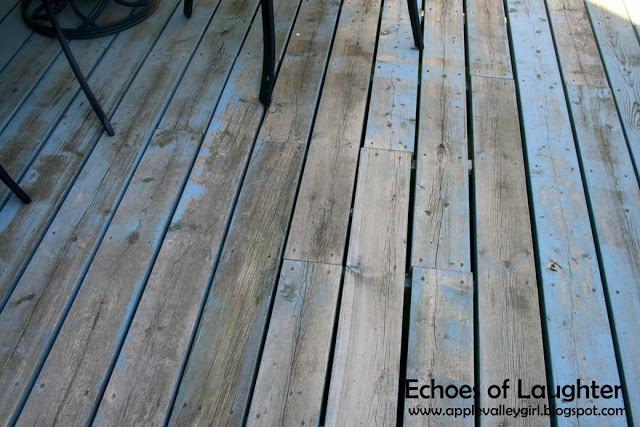 Here is the same deck floor after 2 coats of a paint application. It looks fantastic and brand new!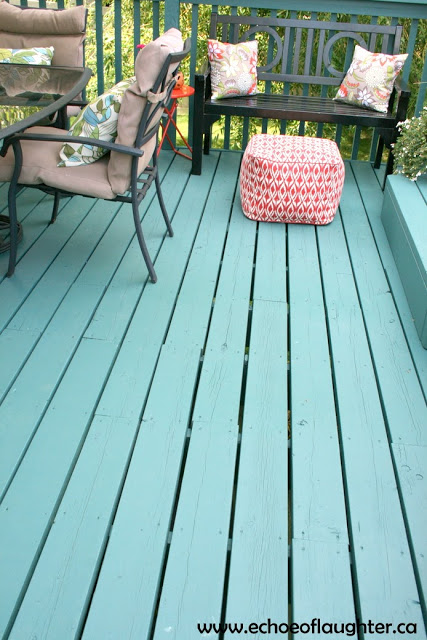 I chose to go with the original colour of the deck, minus the white balusters. By having everything painted a uniform colour, the deck lines look much cleaner and up-to-date.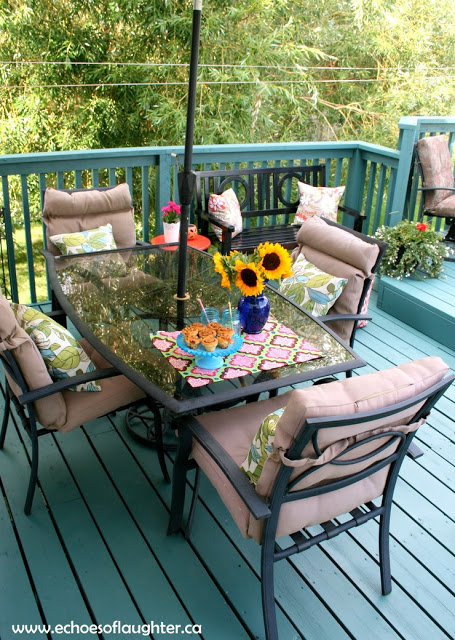 Since this was such a large job and required lots of preparation and taping off the house, we decided to hire this one out.
And the results were more than what we had hoped for and we can rest easy knowing that this deck will give us many more years of life now that it is protected properly.
After the new paint had a chance to harden for a week, the outdoor furniture was put back into place.
I love creating small seating areas around our deck and this sitting area is by the BBQ so that the chef can rest while watching the grill.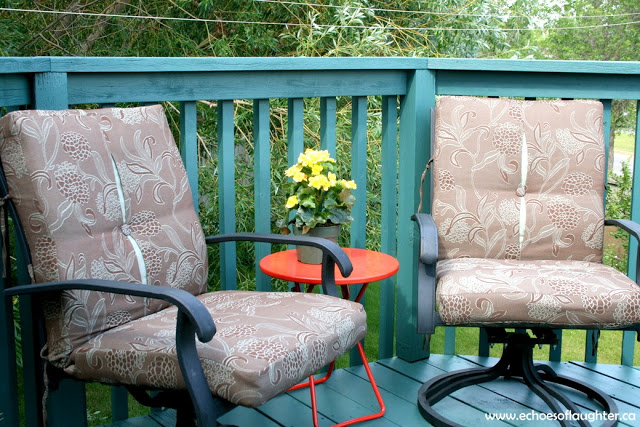 This bench is the perfect nook for reading or taking a nap.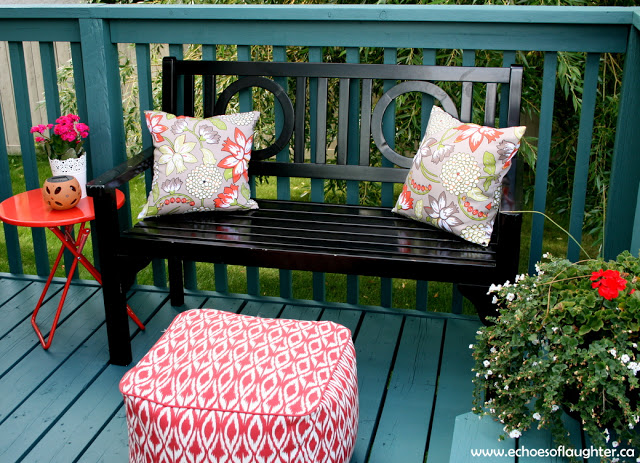 The bistro set is great for a having a glass of wine or appetizers.
Flowers make everything look so much more attractive.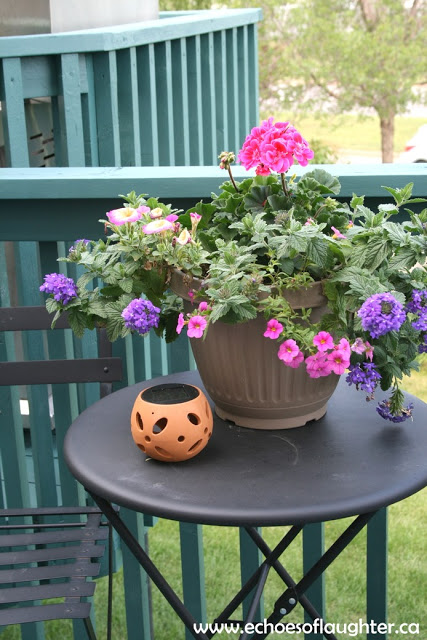 I cannot resist adding flowers to tables.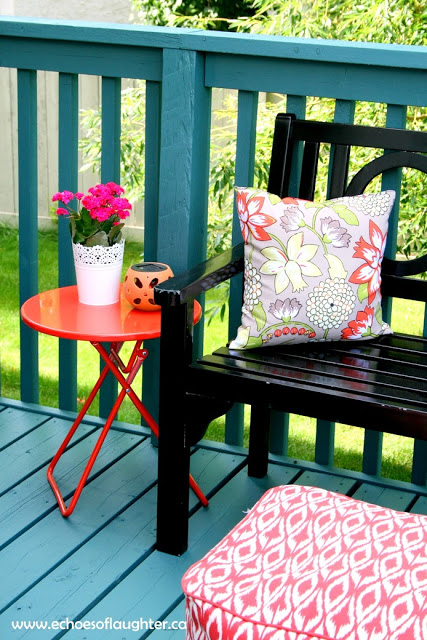 Sunflowers added to a deck are so pretty in August.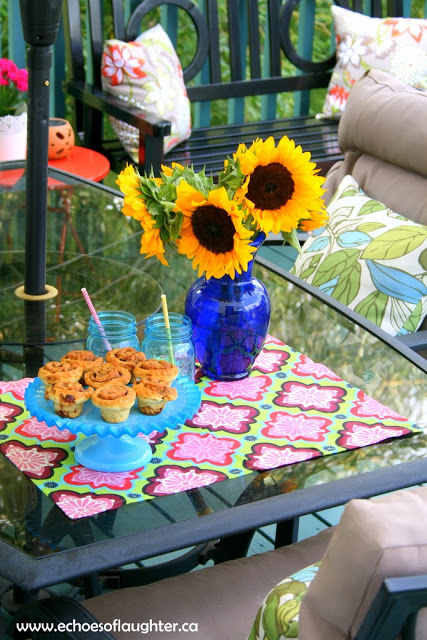 And here is the whole dining area.
We love our 'new' outdoor space and this area has very much become a second living room for us in the summer.
We love to have dinner out here, as well as entertain family & friends.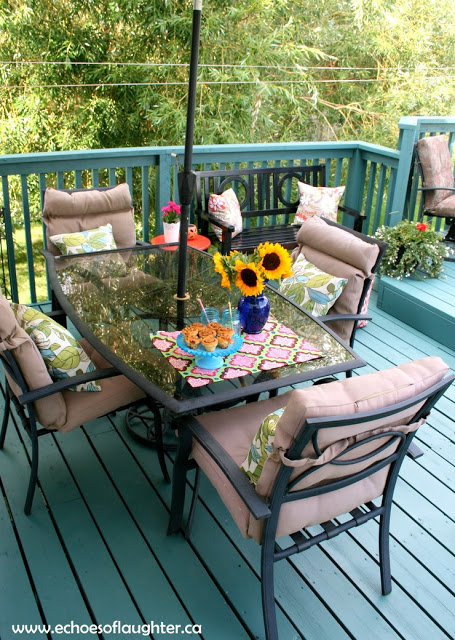 It's spacious, shady and now with the new paint job….beautiful as well.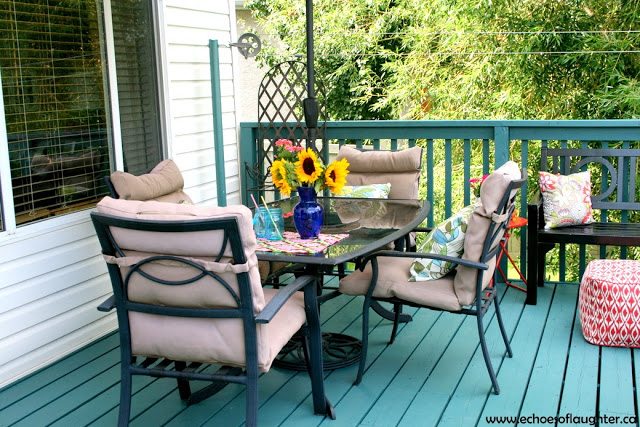 I couldn't resist taking so many pictures because I am so happy with the new look.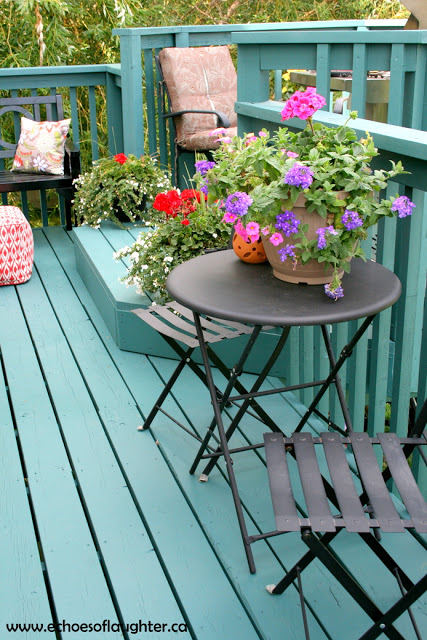 How about you? Have you tackled any large outdoor projects this summer?
{And if you are in the Edmonton, Alberta area, this paint job done by Matthew Rudy of College Pro Painters. We were extremely pleased with our deck job and think our deck looks fantastic! To reach Matt for a quote on your painting needs, please call him at 403-809-2990. I received no compensation for this recommendation and all opinions are my own.}