Easter is this weekend and I have been busy planning our family Easter dinner. I saw some beautiful Easter wreath table favors at a home decor store that I absolutely loved, but could not afford at $14.95 each. So like any DIY/Craft blogger, I went home and made my own for a fraction of the cost, and just as pretty too I might add. This is a project that anyone can do, and I will share with you just how easy it is.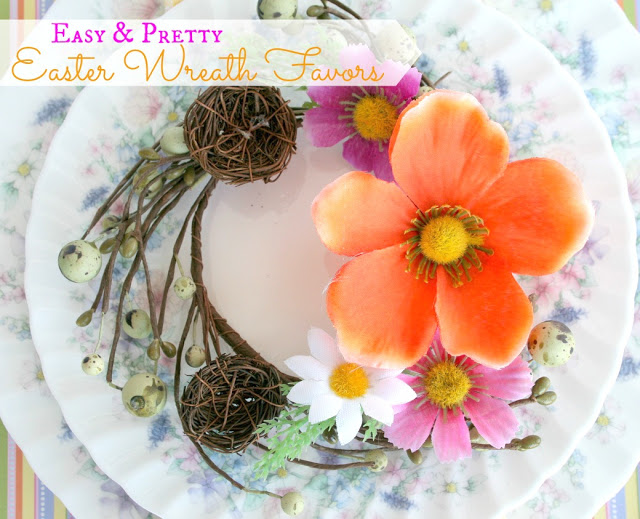 To start, I picked up some supplies at the local dollar store, including 6 mini grapevine wreaths and a handful of artificial flowers….all for under $15, which was the cost of one wreath that I had spied originally at the store. Score! Now all I needed was a glue gun and a little time to create.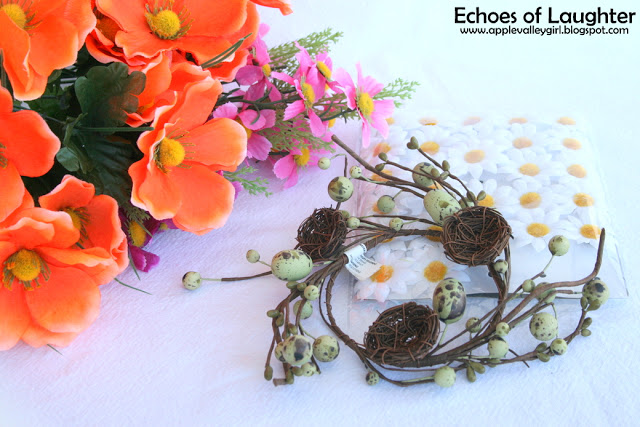 The first thing I did was to glue some greenery to the wreath. I chose to add some to the side of the wreath because I chose to make the focal design on the side of the wreath.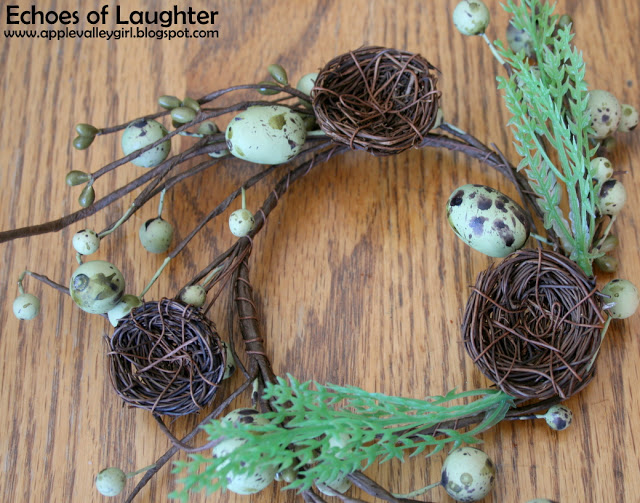 Next, I added my largest and brightest flower to be the focal flower for the design. I chose these beautiful bright orange flowers with yellow centers because I just loved their cheery brightness.Then I chose to add 3 more smaller flowers in different colours around the focal flower.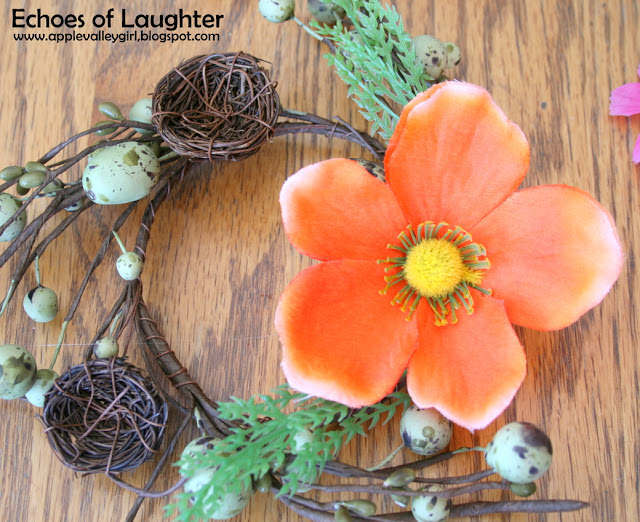 And this was my final design. I then made 5 more exactly like the first.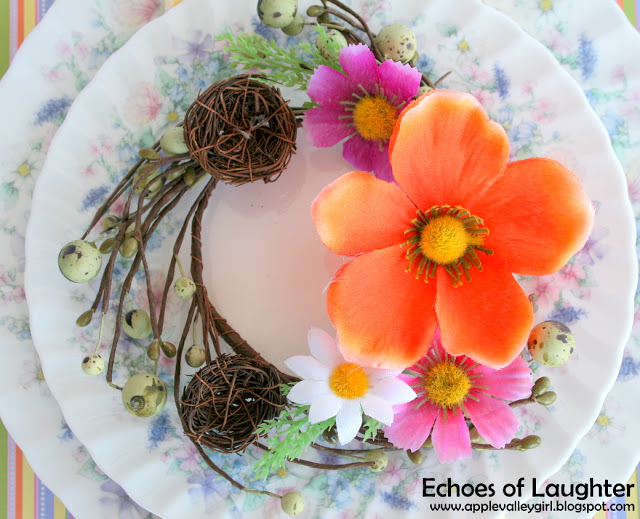 I love how these simple wreaths will dress up my Easter dinner table. They lend such a bright pop of colour. And I saved myself so much money by making my own for a total of 6 for under $15. So never be discouraged when you see something at a store that is outside your budget because with a little elbow grease and creativity, it is well within your power to create your own beautiful project at home.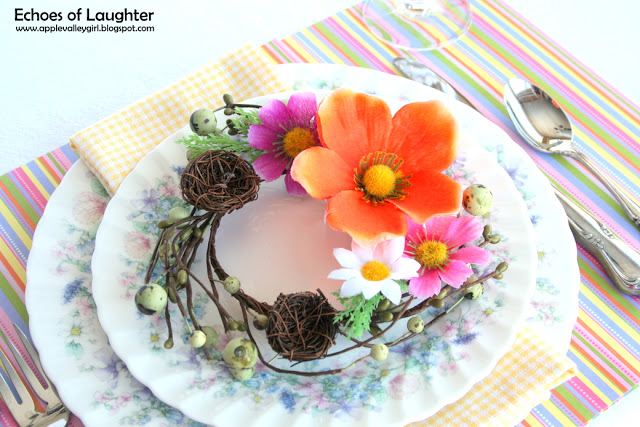 How are your plans for Easter dinner going?
Are you hosting this year, or will you be dining out?
To see some of my other Easter crafts:
Looking for ideas? Visit these boards on Pinterest:
Have a lovely & wonderful week!