This week brought one of the most beautiful seasons of the year at la casa….peony season.
Oh how I adore my peonies!
Each June when they bloom, I am so grateful to the woman who planted them…the original owner of our almost 20 year old house.
She planted not only these beauties…but lilacs, hostas, raspberries and others.
And they bring to so much beauty to our home.
It is so wonderful to be able to step outside with a pair of scissors and come back in with a bouquet.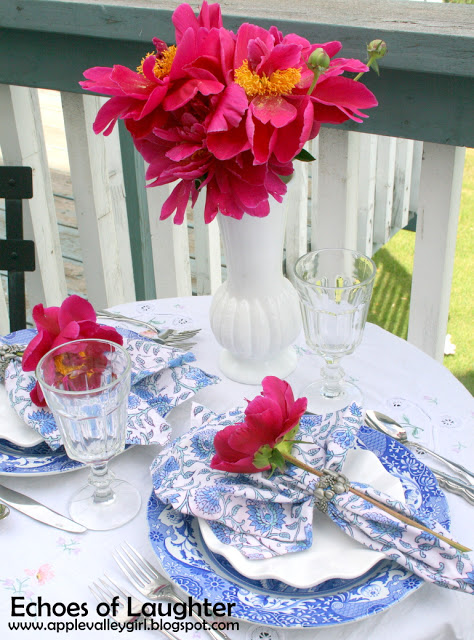 I put together this little bistro table for a luncheon with a friend.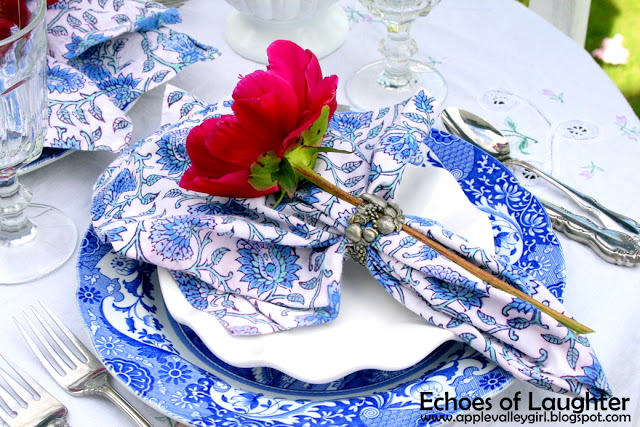 Peonies have such big personality….and they looks so pretty with almost any dishes.
I love the contrast with the blue & white….so delicious!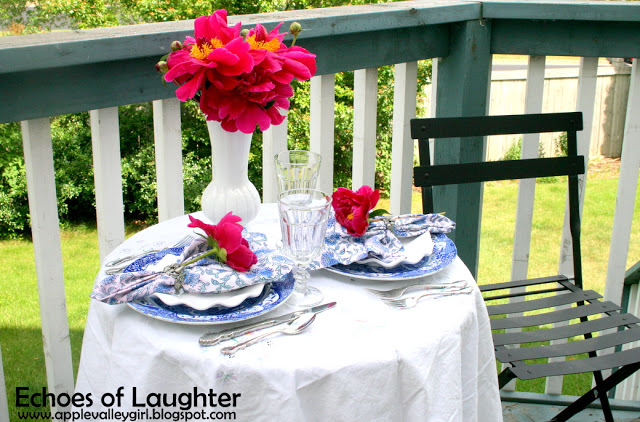 Fresh flowers, dishes, linen and a bistro table….it's like having my own little cafe in my backyard.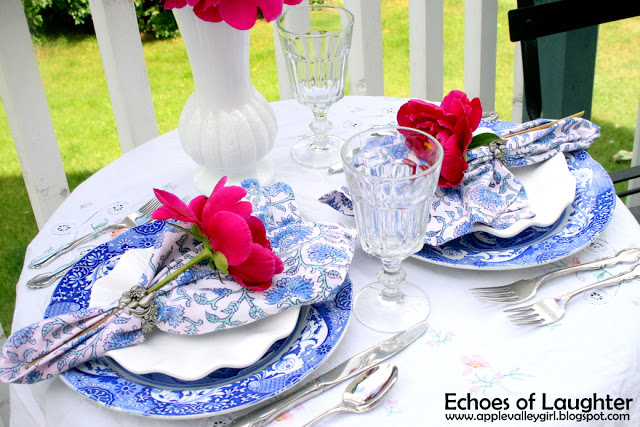 I am so very grateful for small pleasure like this!
What small pleasures of summer are you enjoying right now?
I would love to hear!