I spent some time today creating a new tablescape for our living room.
It felt so good to get out some shells and starfish and play around.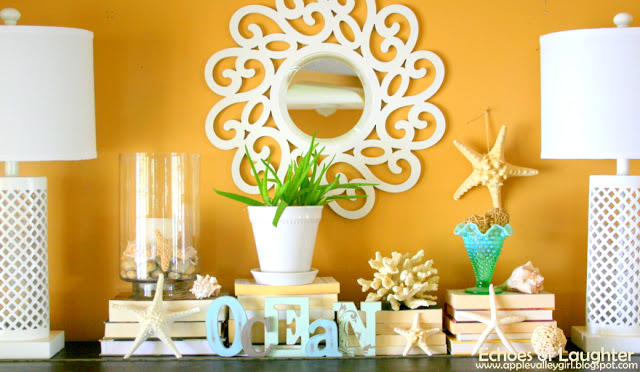 I just shopped the house for natural/white items and a few bursts of aqua and green.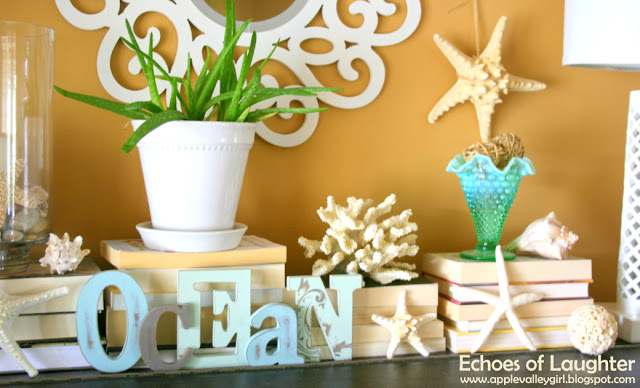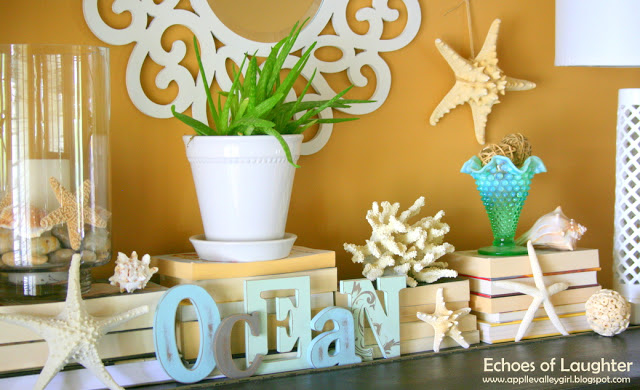 I found the 'ocean' piece last summer at Homesense and I pulled it out for the first time today.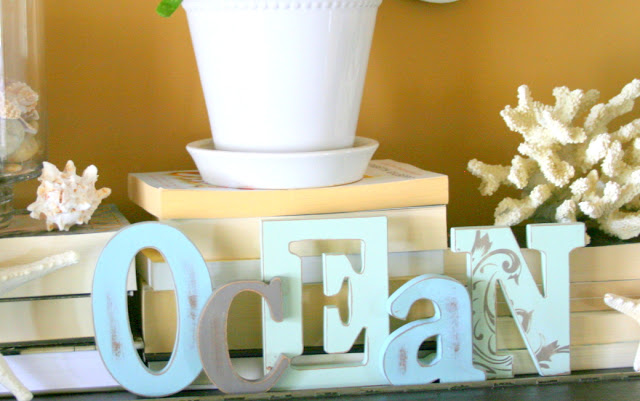 Do you know the reward of changing tablescapes every once in awhile?
It makes you feel happy when you pass by…just a small change can do that!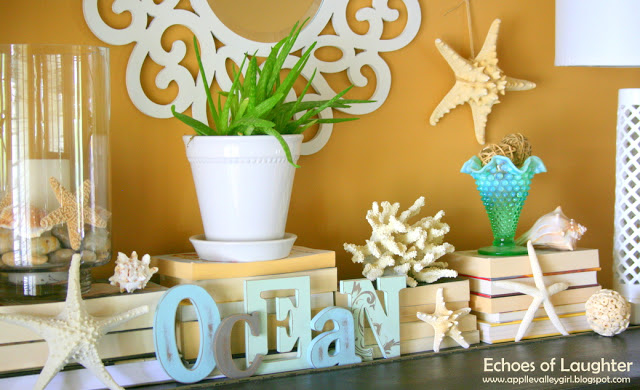 Have you been playing with any accessories/tablescapes lately?