Today I am sharing a cute lunch idea for those small sea monsters in your house.
Sometimes it's a nice change to get away from the usual lunch foods and mix things up a little with a creative spin.
I have created this fun beach-themed lunch to add some excitement to a hot summer day…best of all, you can enjoy this without leaving the house.
Get kids involved by having them help you assemble the plates by adding the mamma & baby octopus and fish crackers.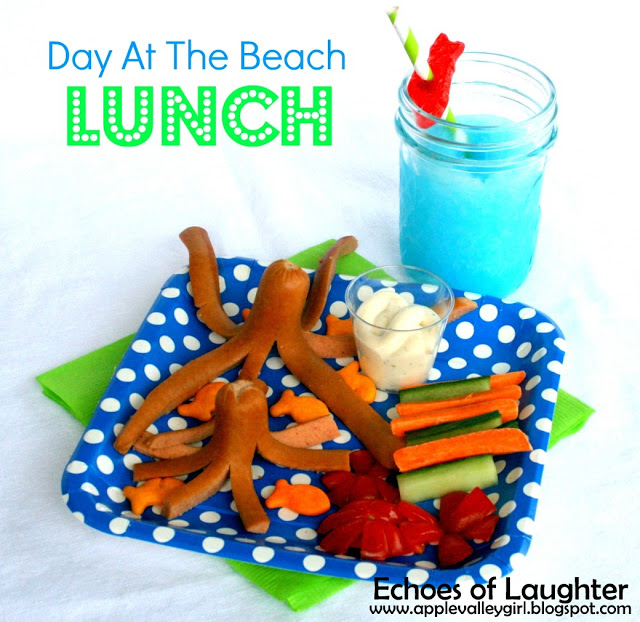 For this lunch you will need:
Hot Dogs to make Mama & Baby Octopus.
Fish Crackers
Carrots & Cucumbers to make 'seaweed'
Grape Tomatoes to make red sea coral
Ranch Dip for seaweed & red sea coral.
Directions:
Cook 2 hot dogs per plate. Cut 1 hot dog as shown to make Mama Octopus. Cut another hot dog in half. Use one half of hot dog to cut as shown to make Baby Octopus. Put Mama & Baby Octopus on plate. Garnish with fish crackers. Cut carrots & cucumber into small sticks to make 'seaweed' as shown. Cut grape tomatoes in half and then add additional cuts to make red sea coral. Add 'seaweed' and 'red sea coral' to plate as shown. Add small container of ranch dressing for dipping 'seaweed'.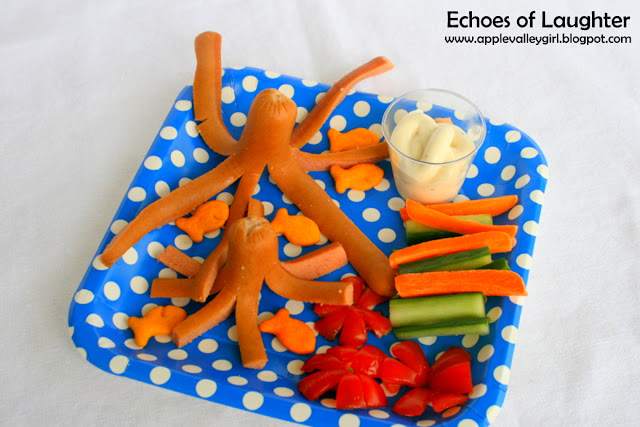 Now pair up with the sea creatures lunch with the Beachy Blue Slurpee and you have a fun lunch!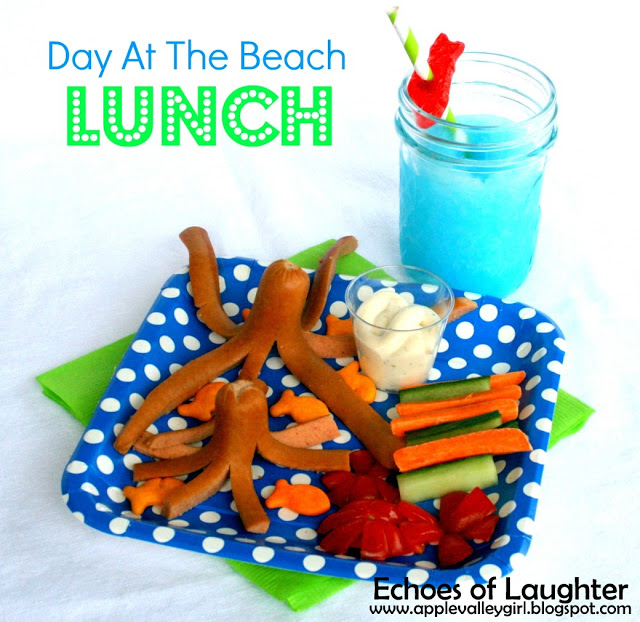 Now, let's spread out that beach blanket and EAT….BON APPETIT !!!
THANK YOU SO MUCH for joining me today.