Here we are at Day 5 of Camping & BBQ Recipes Week already and in the tin foil packet and on the BBQ today are Tortilla Dessert Roll Ups.
These are not only easy, but can be customized to include any ingredients that make your taste buds smile!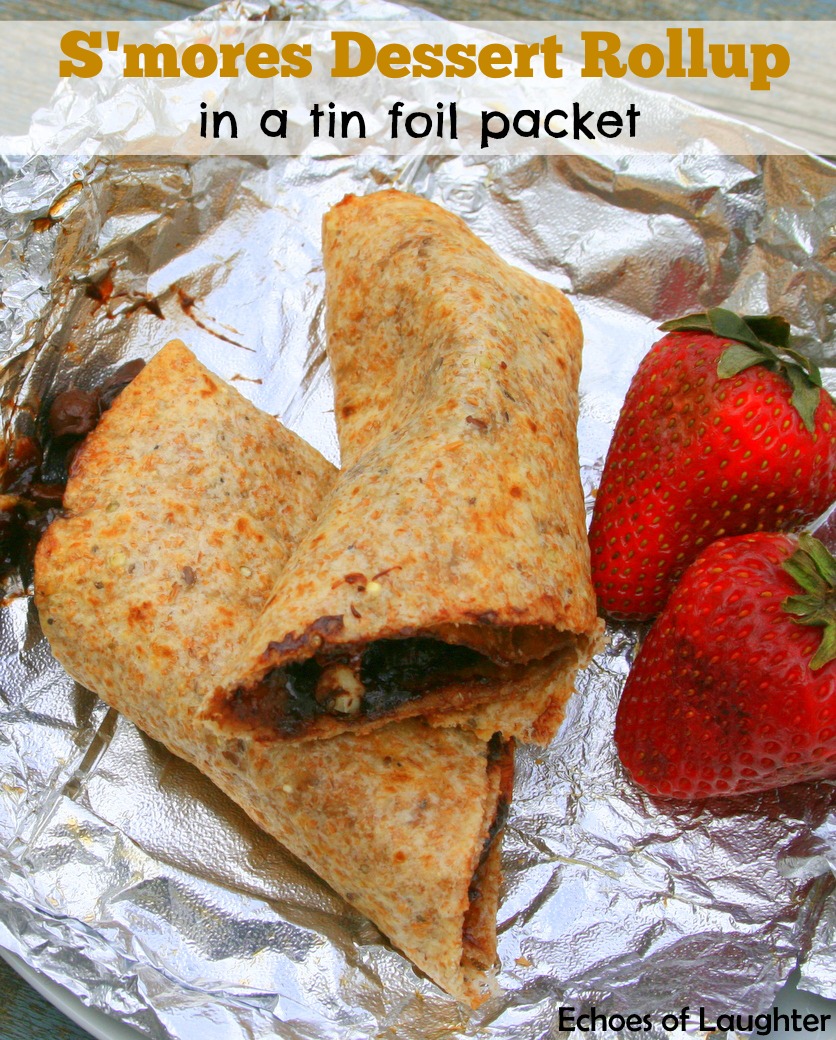 For this fun dessert you will need:
Tortillas, wheat or corn
and then whatever things your family likes such as:
chocolate chips
marshmallows
bananas
almonds, peanuts or walnuts
chocolate chips
peanut butter
Nutella
Directions:
~Kids can help make their own tortilla roll ups!~
Spray tin foil sheets lightly with cooking spray.
Lay out tortilla.
Add whatever morsels you like.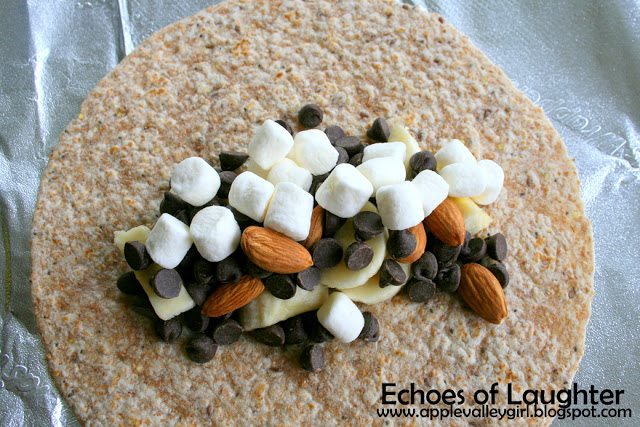 Roll up Tortilla as shown, with seam facing down.
Place on hot grill for 10-15 minutes.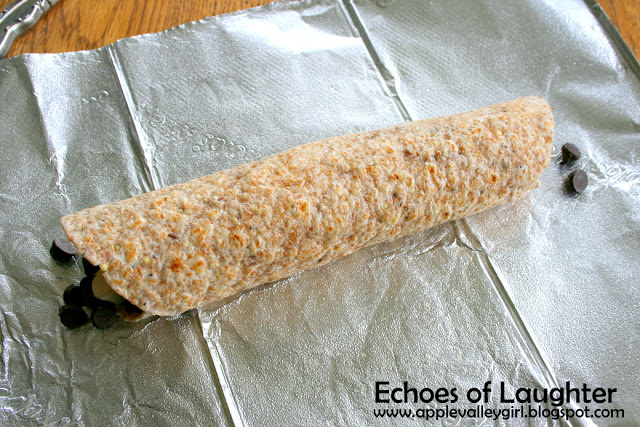 When the inside is melted and gooey, the dessert is ready!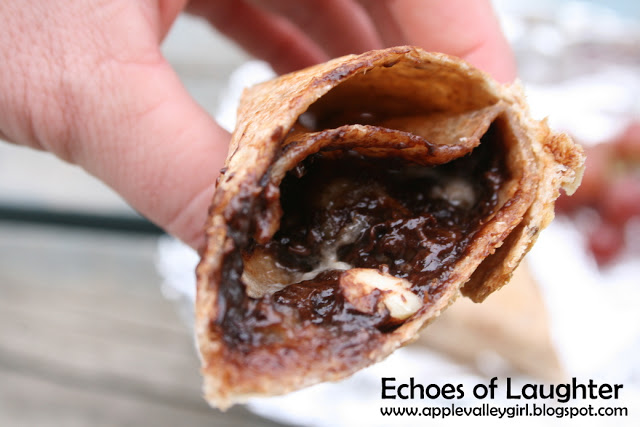 Cut tortilla in half and serve.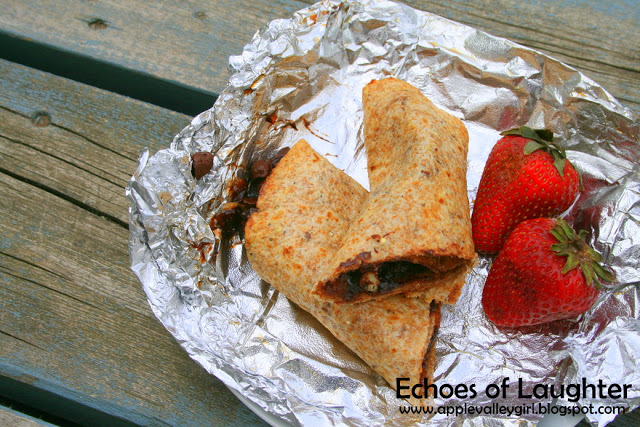 This week has been so fun and I have loved hearing all your wonderful comments about how enthused you are to try something new!
I am so happy that you are inspired and I wish you a ton of fun on your next camping or grilling adventure.
Happy Weekend!
If you liked this recipe, here are some other amazing camping recipes: