I made up a little Easter gift for a friend today and I thought you might like to take a peek!
If you are looking for a hostess gift or a small gift for friends or neighbours for Easter, this may be just what you are looking for!
It involves two of my favourite things for gift-giving….homemade treats and a recycled container made into a beautiful-looking package.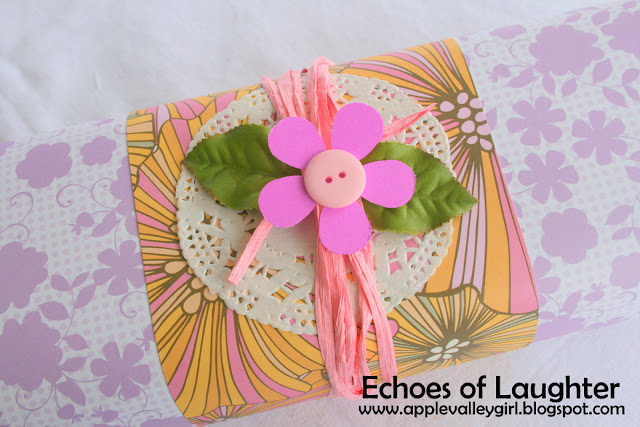 I have seen so many recyled egg cartons made into lovely things on pinterest, I was inspired to create one of my own.
I took this empty egg carton…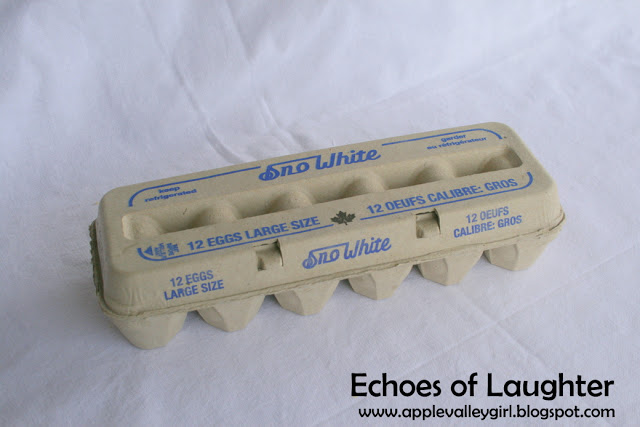 and filled it with homemade mini-cupcakes.
But you could also fill it with two-bite brownies, small cookies or mini-muffins…or an assortment of colourful Easter candy.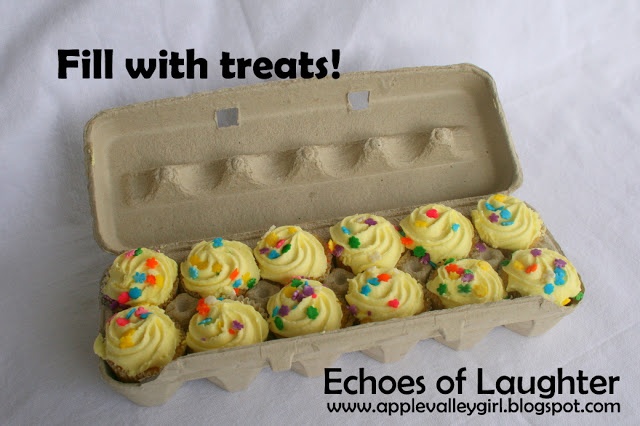 And here's the fun part which I love… decorate the container with scrapbook papers and embellishments.
If you don't have scrapbook paper, wrappping paper would be just as pretty.
I used 2 different patterns of scrapbook paper that I trimmed to fit using a paper trimmer, but scissors would work just as well.
I wrapped the papers around the egg carton just like wrapping a present and I used scotch tape.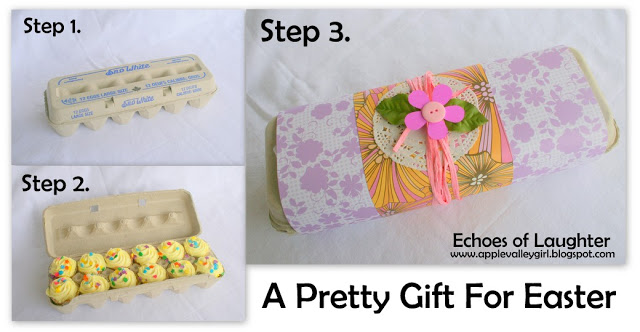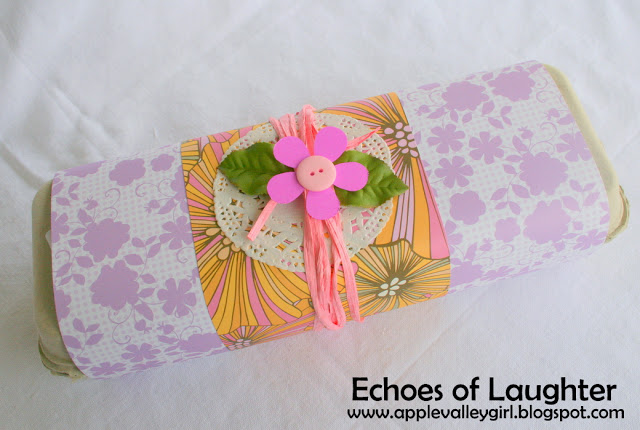 And I embellished the top with a white paper doily, pink raffia, paper flower and a button.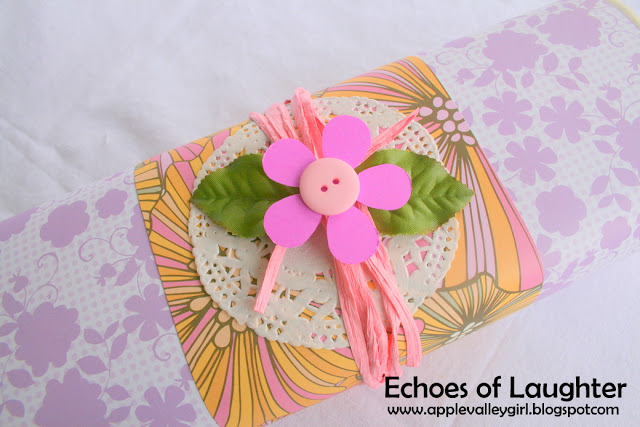 It certainly takes the egg carton from a 'scrubbing Cinderella' to a 'beautiful Cinderella' at the Prince's ball, don't you think?