I really want to thank everyone who has been hanging out with me this week!
It's been so much fun sharing some of my home managements tips and ideas with you!
Today I want to share where we keep all of our family's important documents.
***
Do you have a system for keeping your important family documents under wraps?
Maybe you have these papers in file folders or a box? Maybe they are kept in a safety deposit box, but you still need to keep copies at home for various things. But can you find those copies easily? I would like to show you how I have our family's documents stored.
Hello Family Documents Binder!
You are such a wonderful friend for keeping all of our documents so neat & tidy & easy to find.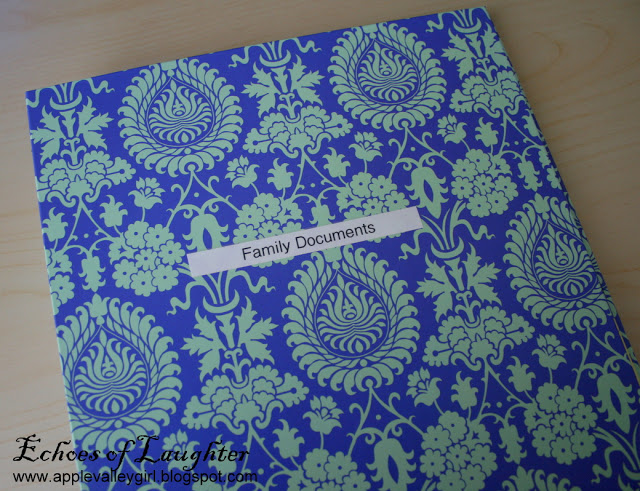 This is such a simple project to create.
Only a binder is required….along with some dividers, page protectors and a sheet created on the computer.
Create some custom tabs for the categories needed on the computer.
Print off the sheet.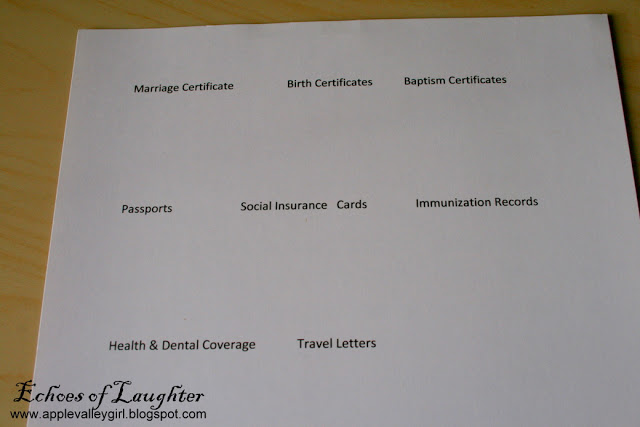 Cut the tabs and stable the tabs to the page dividers to make categories.
You can make as many categories as you like!
I like to use this binder for official government documents, but you could add as many things as you wish!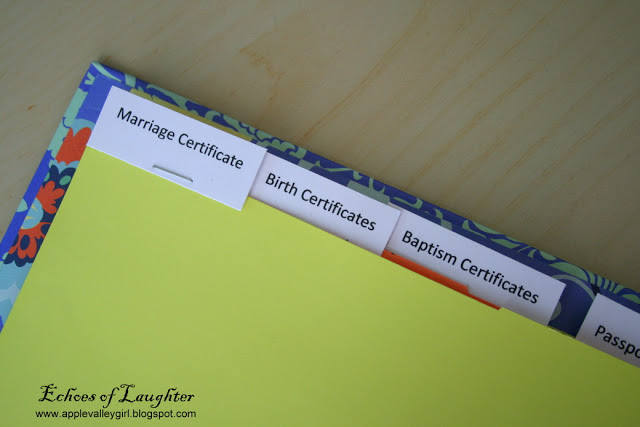 Insert page protectors in each category to hold the documents.
Below is the page protector which holds our family's passports, along with a photocopy of each passport number and photo to leave at home when travelling.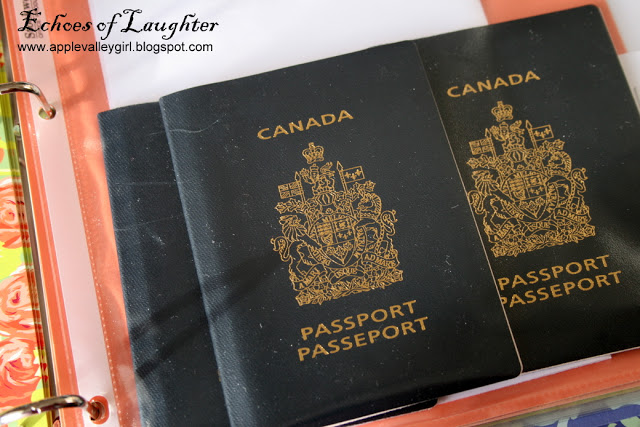 Store all your documents in one place…. an organized binder!
For me, I don't feel that these things belong in a home management binder because I don't want them to be out in the open or the children to have access to them…just in case.
So I keep this binder in a private area of our home.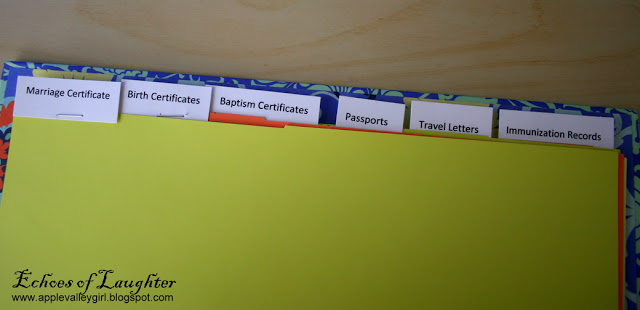 The binder can be stored in a safe for protection if you wish.
This system works so well!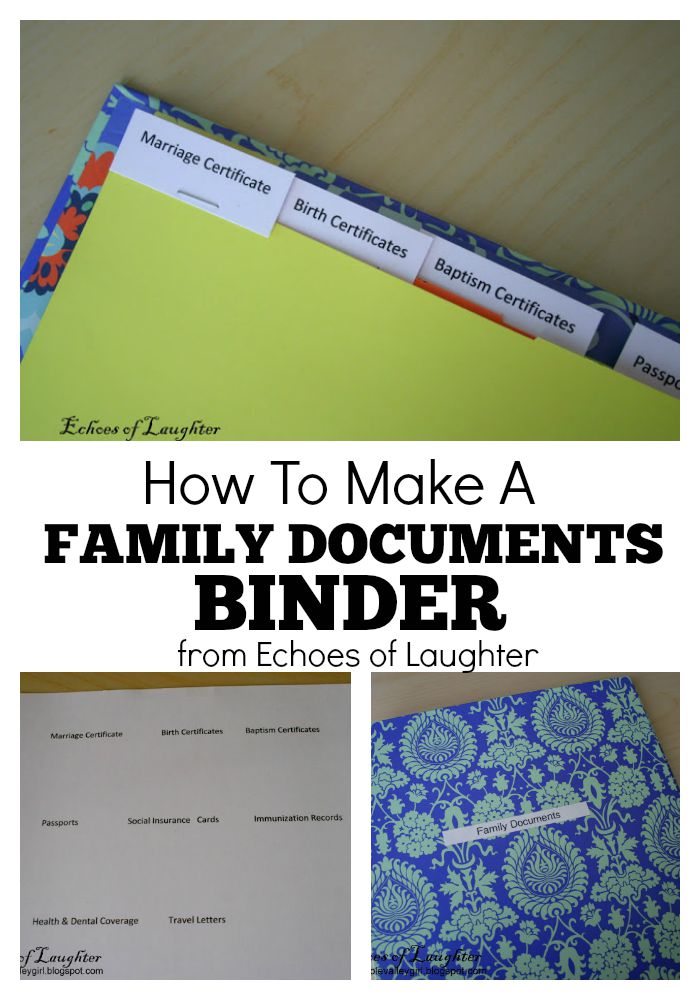 I was out doing errands one day when my husband called from his work to ask for his passport number as he was booking a plane ticket for business travel.
I was able to call my 15 yr. old daughter at home and ask her to get out the binder and look up her Dad's passport number and call him back.
She easily found it….thanks to the Family Documents Binder.
And trust me, it is such a good feeling to have these important papers in one place.
When I need a copy of a child's birth certificate, or baptism certificate, I know exactly where to look!
These items have a permanent home!