If I were going to open a cupcake shop….this would be the chocolate cupcake that I would treat my customers to.
It is that good.
Moist, rich and absolutely divine.
And the best part….it is a super easy recipe that takes about 5 minutes to mix up.
No special equipment or ingredients needed.
The cupcakes are topped with a chocolate glaze that is equally easy to make without complicated ingredients.
Before I share this recipe with you, I must put on my recent favourite apron.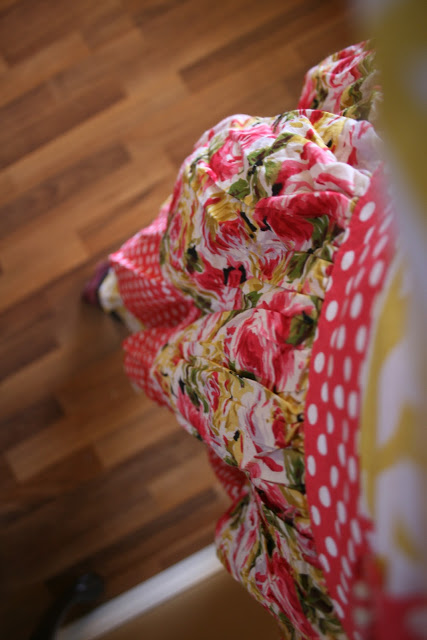 And here is my kitchen assistant….my soft fluffy. Her name is Rigley.
She always keeps me company in the kitchen.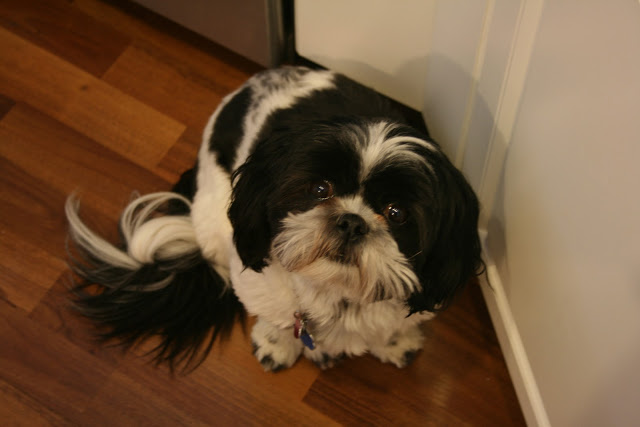 Here is the recipe for these divine cupcakes.
In mixing bowl, measure:
1 & 1/3 cups white flour
1 cup sugar
6 tablespoons unsweetened cocoa powder
1 teaspoon baking powder
1/2 teaspoon salt
1/2 teaspoon baking soda
Stir the dry ingredients. Then add:
1 cup water.
6 tablespoons vegetable oil
1 teaspoon vanilla extract
Mix until combined. Grease mini muffin tins. Fill tins about 2/3 full. Bake in 350 oven for about 10 -12 minutes.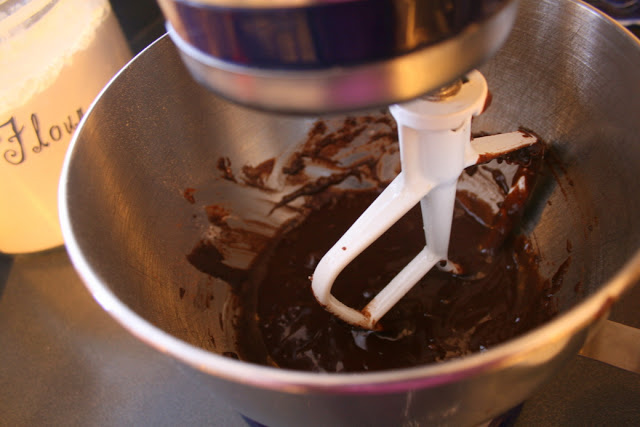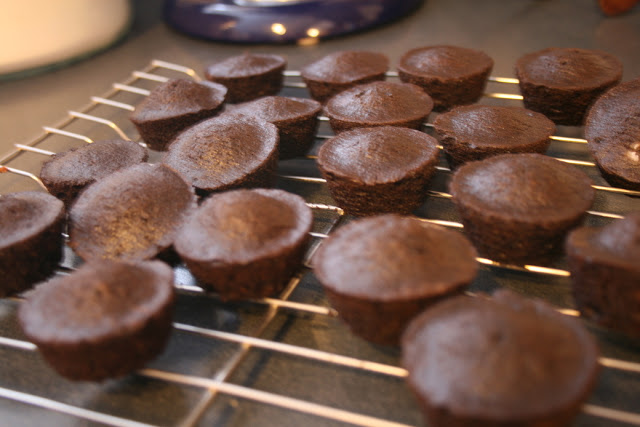 Let cupcakes cool in pan for a few minutes. Then turn onto wire racks to cool completely.
While cupcakes are cooling, make the chocolate glaze that the cupcakes will be dipped into.
Chocolate Glaze:
4 Tablespoon Butter
4 Tablespoons Water
4 Tablespoons Cocoa Powder.
1 Cup Icing Sugar
1 teaspoon vanilla extract
Melt butter gently in pan on stove. Stir in cocoa powder and water. Stir until slightly thickened but do not let boil. Remove from heat and cool slightly. Add in 1 cup of icing sugar and vanilla extract and stir with wire whisk until smooth.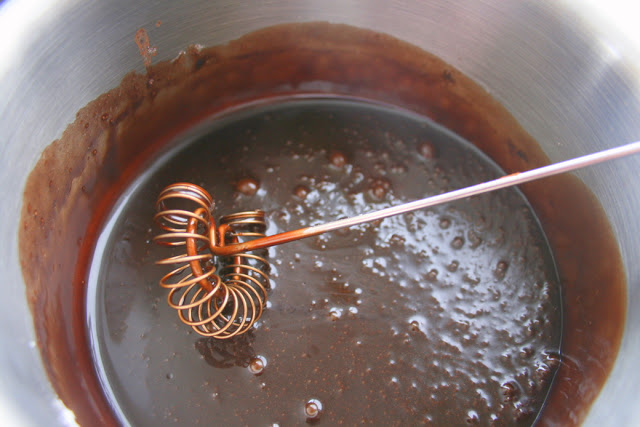 Dip the tops of the cupcakes into the glaze. Add nonpareils if desired. I added this sweet heart mix from the Bulk Barn.
Now stand back and admire your work.
For an hour of your time, you have made a delicious homemade dessert.
This recipes make approximately 4 dozen mini cupcakes.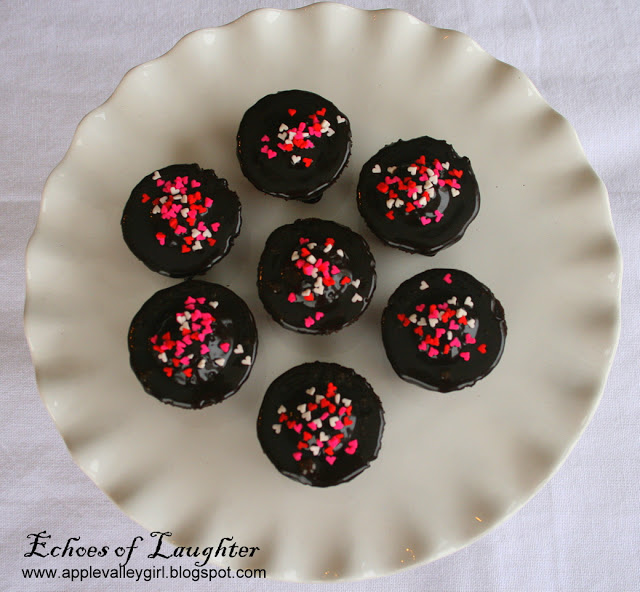 Perfect to share with those you love!
Please come back tomorrow when I share some ideas for pretty packaging!
This post is linked to these parties:
The Frugal Girls, Inside Bru Crew Life, Tatertots and Jello, Block Party, Monday Funday, Tip Me Tuesday,