I decided to do something entirely different with the top of this cabinet this holiday season.
Instead of decorating this surface for Christmas, I thought the kids might appreciate a
'Hot Chocolate' bar for the winter.
They both love hot chocolate during our cold winters….especially before and after school.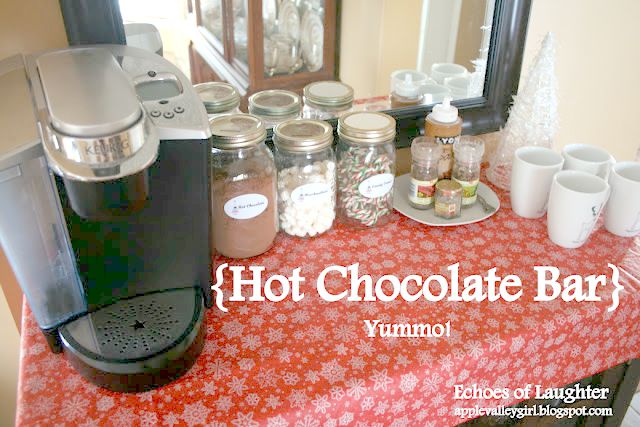 This is such a simple project to create….I just grabbed some mason jars, made a few labels at avery.com, and filled the jars with hot chocolate, marshmallows, and mini candy canes.
I used a dollar store table cloth that I cut to size to fit the top of the table top for easy wiping & clean up.
I do have lots of pretty apothecary jars that I could have used, but that doesn't make it kid friendly as I am sure that I would hear an occasional smash as a top would get dropped or accidentally knocked on the floor. Therefore, mason jars with wide, metal lids are the best choice for my 10 year old & his friends.
Afterall, I do want it to function well besides being pretty.
If this was for a one time party or for adults only, I probably would use apothecary jars dressed up.
But this for my sweeties!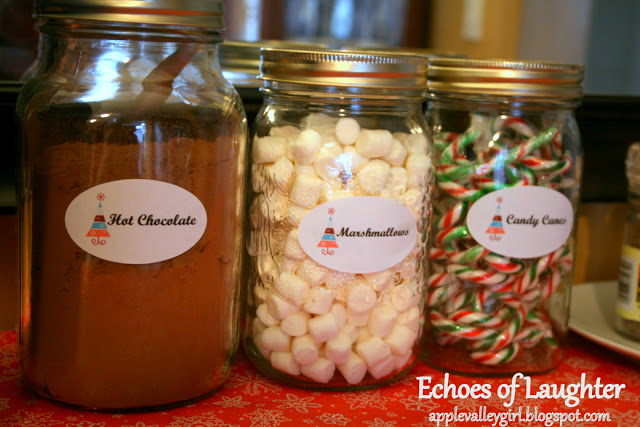 Now the kids can help themselves whenever they like…and play hostess to their friends.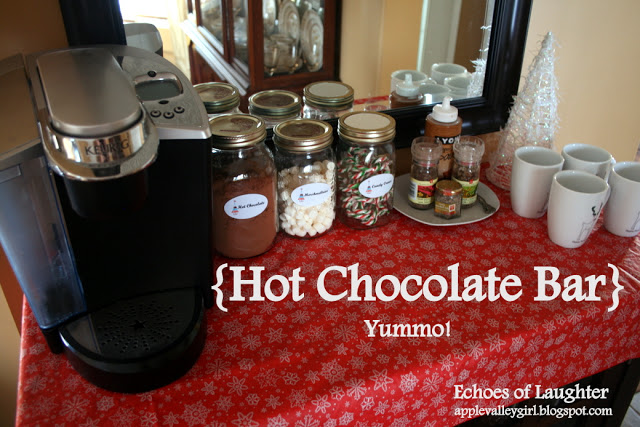 And look what arrived in the mail this week….homemade-treats-made-by-Grammie-and-taste-tested-by-Grampie….and mailed 3000 miles across the country.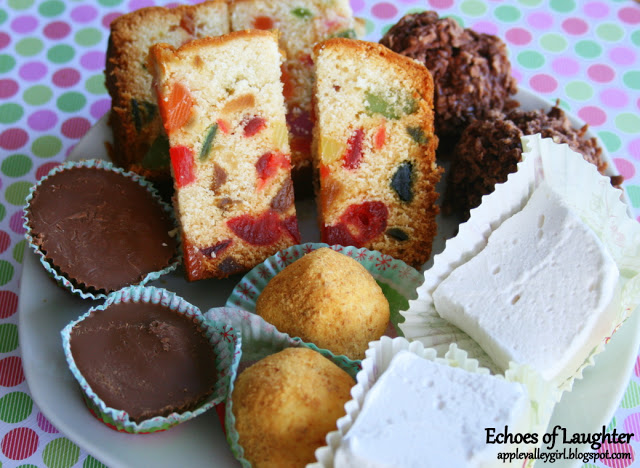 Perfect with a mug of hot chocolate!
We are so lucky!
Thank you Grammie & Grampie!