Each year, my kids have a few long time friends that they exchange Christmas gifts with.
And as my kids get older, so do their friends of course.
As all of the kids have hit the tween/teen stage…gift-giving has become trickier as.picture books, toys and clothes are certainly out of the question.
And although we do 'gift cards' often for birthdays and such, at Christmas we like to give a real hands-on fun-to-look-at gift.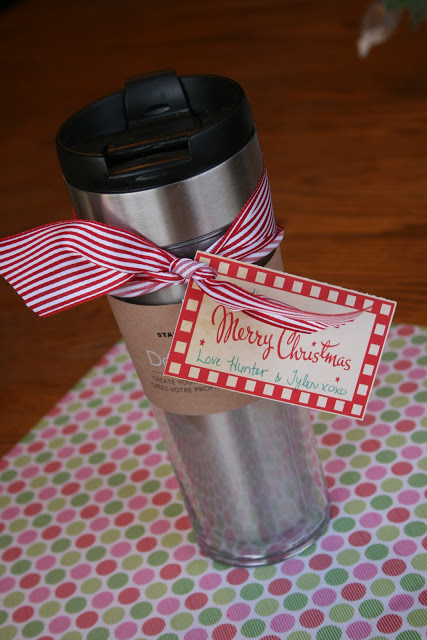 But what to get?
Recently I noticed my 15 year old daughter has been invited to a few sweet 16 parties and she kept asking for me to take her to Starbucks to pick up a gift.
What was at Starbucks that was so popular for a gift?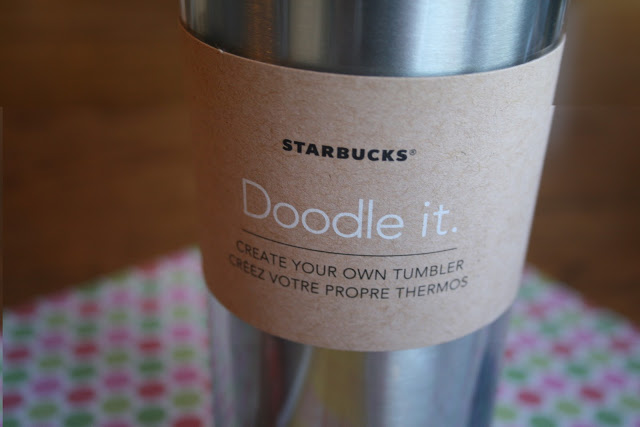 These stainless steel reusable DOODLE MUGS.
You can doodle with dry erase markers on the mug and then slide a plastic sleeve over the outside to protect the doodles until you want to change them…and a dry erase marker comes inside.
Perfect!
They also fit our budget!
I decided to pair the mug with some hot chocolate mixes and a Christmas Oreo Pop.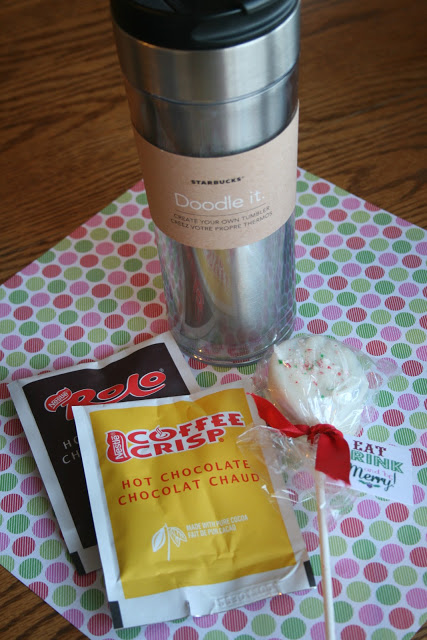 You could also tuck a gift card inside.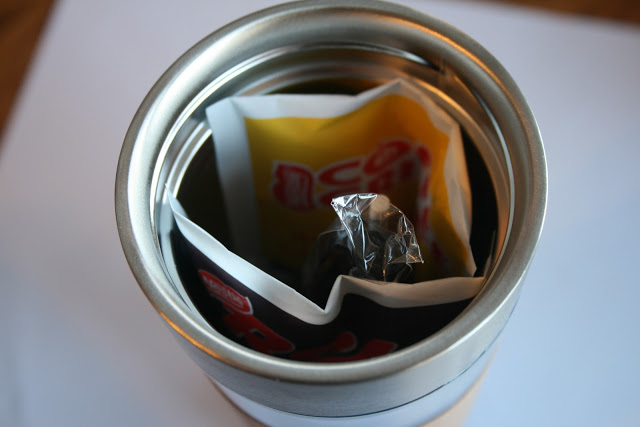 And you know me….a gift isn't a gift until it's fancied up with ribbon and a tag.
For Girls…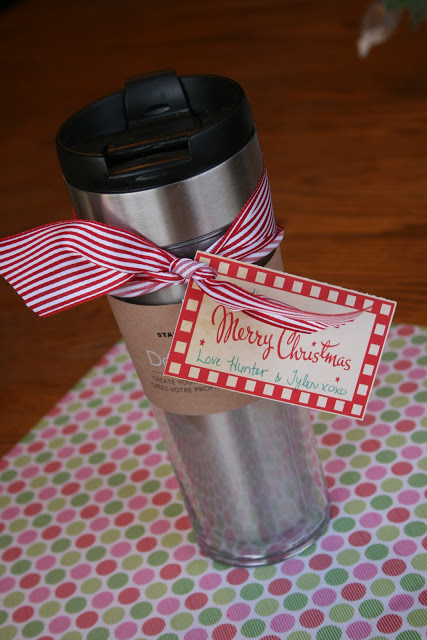 For Boys….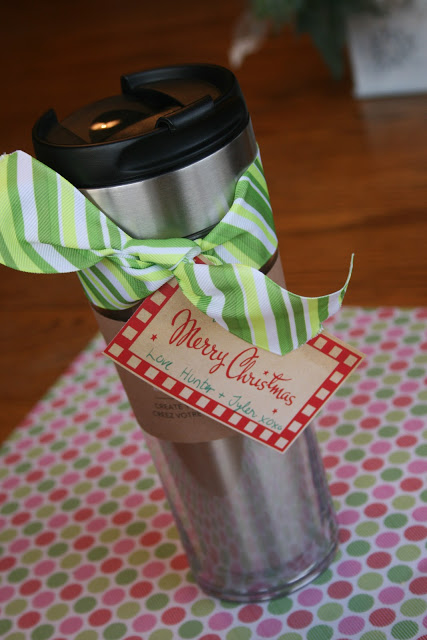 Perfect for shipping as they do not break.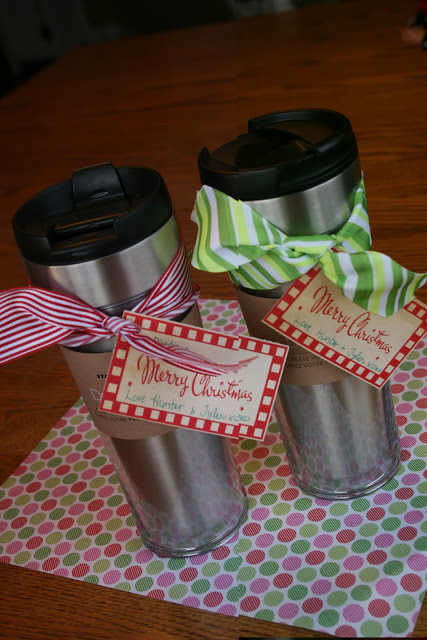 We have shipped off a few of these for my kids' friends and my niece and nephew.
We hope they like it and have fun doodling!
What gifts are you giving to the tween/teen crowd this year?