Welcome to the 4th edition of Apple Treats Week!
I am super excited to share this recipe with you…because if you have never tried this before…you are in for a wonderful treat!
It's so good it's ridiculous!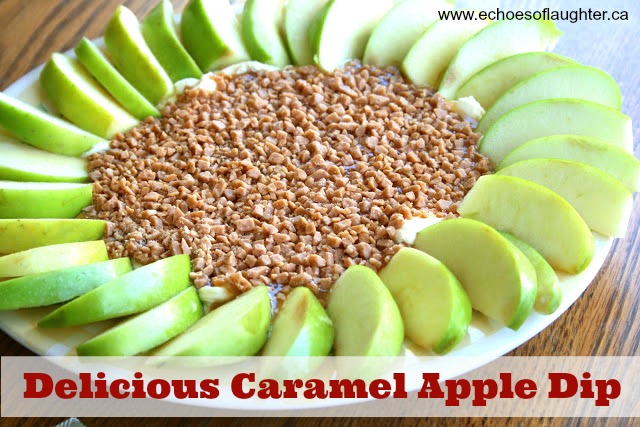 I first had this delicious dip about 8 years ago when my SIL brought it to a scrapbook day that our scrapbook group was having.
It was a huge hit and I know we had her running to the kitchen to cut up more apples!
I have since taken this dip to book club, meetings and other gatherings and it is always a hit with people asking for the recipe.
There is something about caramel and apples that go hand and hand…they are like best friends on a playground!
It's also an easy, no-bake recipe…it actually takes longer to cut up the apples than it does to make the dip.
This dip also has only 5 ingredients:
Cream Cheese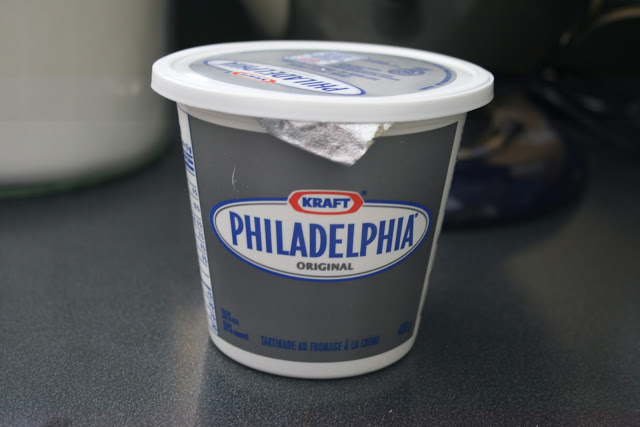 To the cream cheese you add: 2 Tablespoons Brown Sugar
Mix until creamy and fluffy.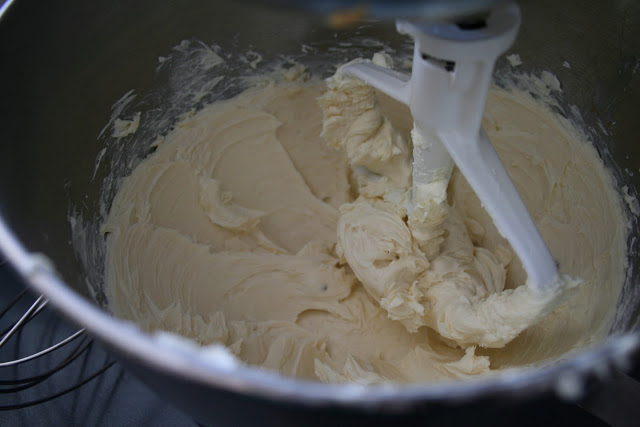 Then spread this mixture on a pretty plate with a spatula.
Then 2 other ingredients are needed: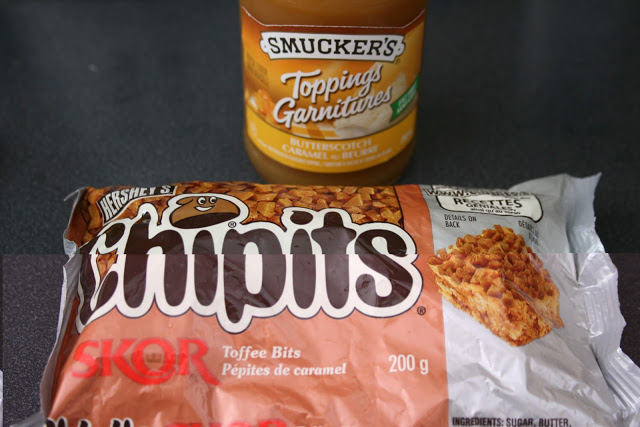 Caramel Sauce.
Skor Toffee Bits.
Now spread the caramel sauce on top of the cream cheese mixture.
And sprinkle generously with skor toffee bits.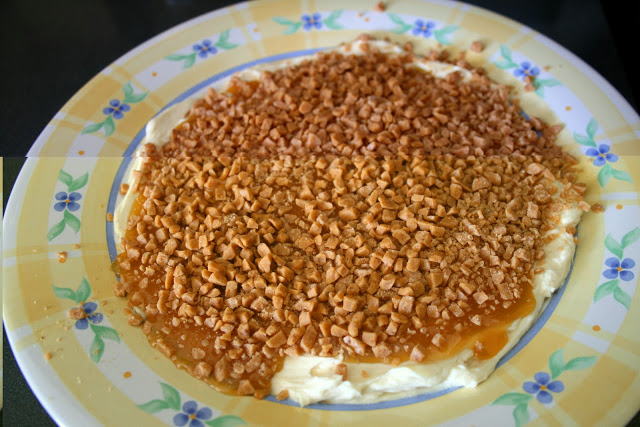 and now surround the dip with slices of Granny Smith apples.
And now you have created the most dreamy dip ever!
Look at this:
It is the perfect bite!
The tartness of the apple, the richness of the cream cheese, the sweetness of the caramel sauce and the crunch of the skor toffee bits….it is the most delicious bite!
The ingredients I showed you can make one large dip on a large platter, or 2 smaller dips on dinner size plates.
On this day, I made 2 dinner plate size dips…one for my teenage daughter and her friends, and one for the rest of the house.
So, have I tempted you? Will you be making this dip?
If you would like to see what else was shared for Apple Treats Week, check out these recipes:
Thank you so much for joining me at Apple Treats Week!
Come back tomorrow for the last treat of the week.