I am so excited to share this project with you.
All of my friends know how I love to organize and decorate…it's a true passion of mine.
I was asked by a very good friend to help take her daughter's room from a little girl's room to a sophisticated young lady's room.
This project was scheduled as a birthday surprise for a young lady turning 14.
The birthday girl would come home from school to find her room transformed.
We talked for weeks about plans for this room.
The transformation day was scheduled for January 17th.
Below is the BEFORE picture.
The plans included leaving the room paint as it was…..it was fairly recent and a terrific colour.
The room would be refreshed with new bedding, new side tables, new lamps, new accessories, a new desk area and new artwork.
Mom and I spent lots of time coming up with a plan for furniture and accessories…black & white was chosen as the accenting colours.
I met her at HomeSense to look at new night stands and accessories needed for the space.
We chatted about how this space would function and work for her daughter.
Mom made many, many fun & exciting purchases!
On the morning of January 17th, this is what we started with: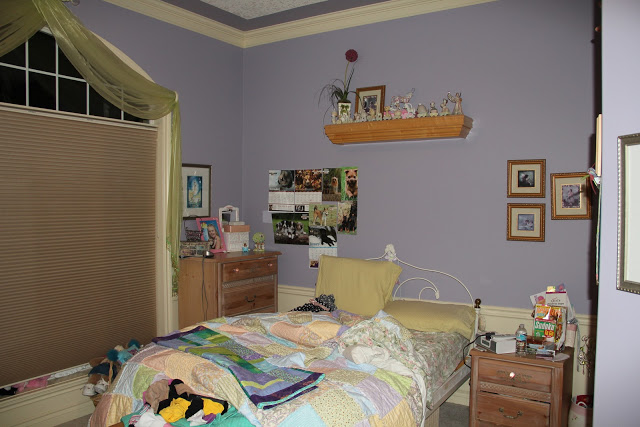 The pine dresser and night stand were removed and replaced with small black round side tables and new lamps.
New bedding and pillows were added. I added a fresh vignette to the shelf above the bed.
The dog canvases on the wall on the left side of the bed were a nod to this young lady's love of dogs. The fashion canvases were chosen to give this room a more sophisticated feel.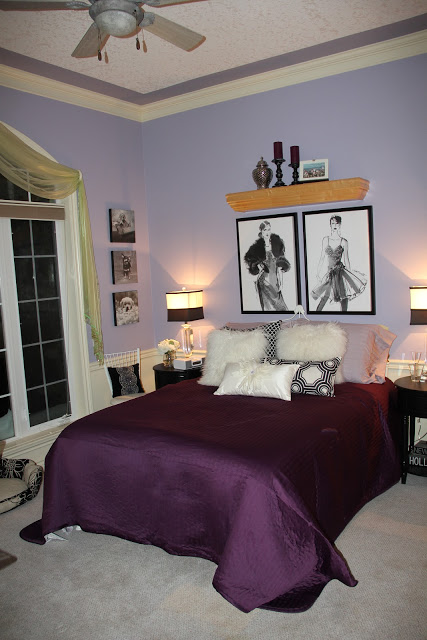 This was the desk area on the morning of January 17th.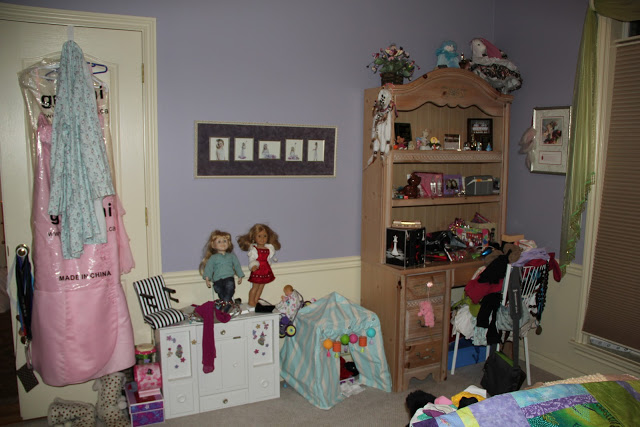 Here's how it looked at the end of the day.
The little girl stuff was sorted into groups for keeping and groups for sending to Goodwill.
A new Ikea desk assembled by Dad was installed to provided maximum homework and laptop space.
The shelves, also installed by Dad, hold lots of basket for storage.
A new desk chair provides comfortable seating for a young lady.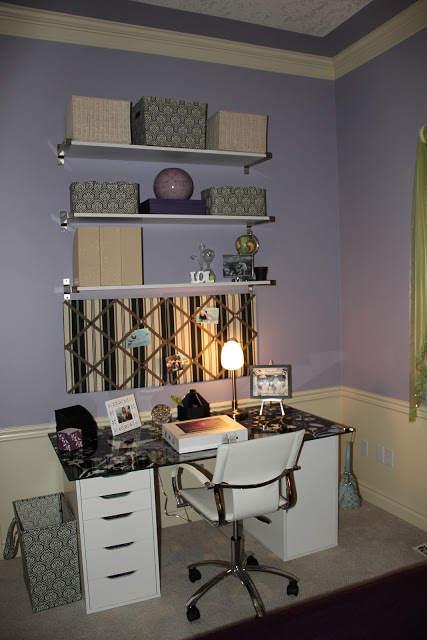 Here is the top of the closet in the morning.
All of the stuffed animals on the top of the closet were also sorted and those which held special memories were kept…while 3 large bags went to Good will.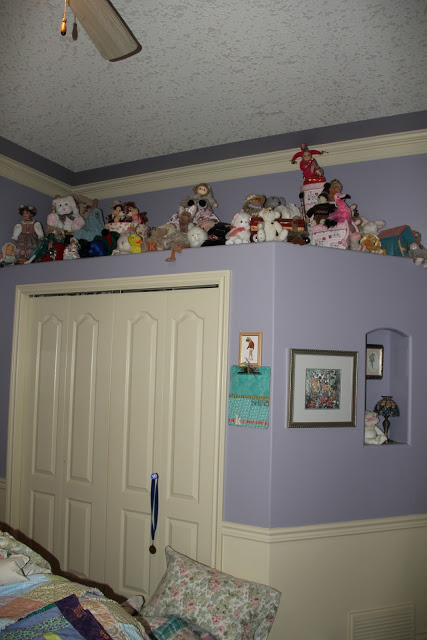 The American Girl dolls and wardrobe were then placed on the top of the closet for safe-keeping and as well as a vignette that is very clean & pretty looking compared to the stuffed toys.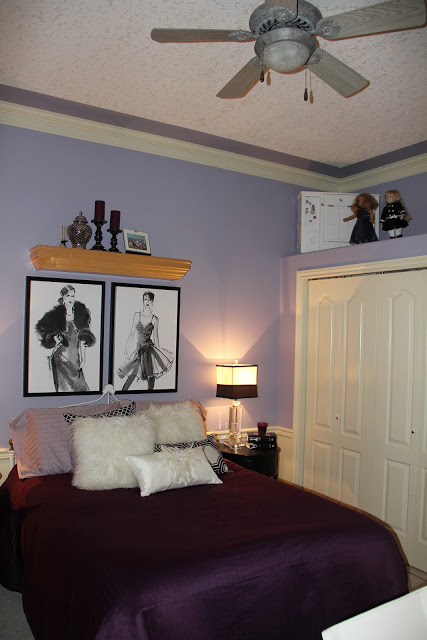 When you enter the room now…this is what you see!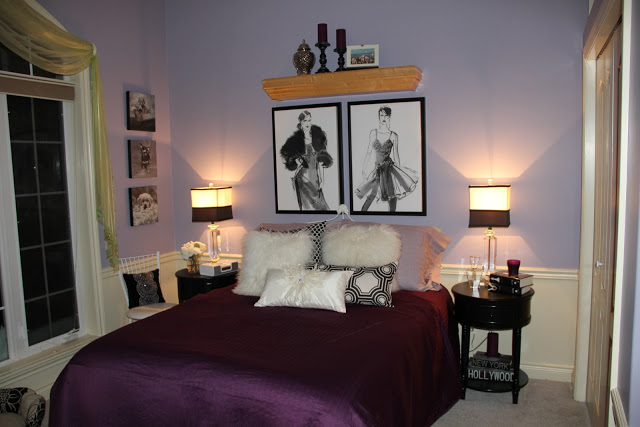 I was so excited for this young lady to come home and see her new room.
I didn't get to see her reaction, but I heard that she was jumping up & down with joy!
I think it turned out fabulous!
Aren't those accent pillows on the bed just the bees knees?
For me, it was a SUPER fun day of organizing & decorating and helping this Mom achieve a dream for her daughter…..a wonderfully newly decorated space to take her through her teenage years!