My mother started making cherry balls sometime in the early '80's…and they have always been a favourite of mine.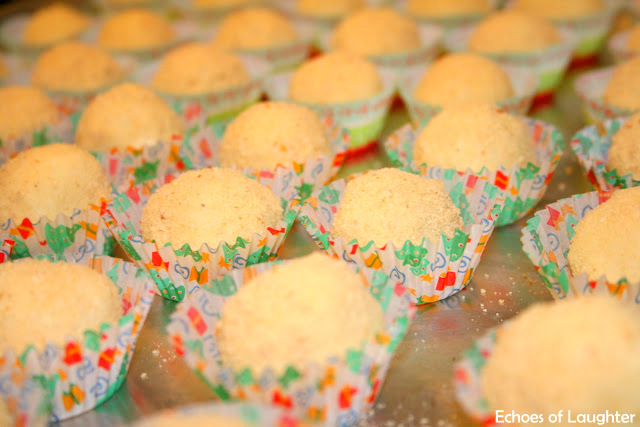 When I lived at home, I used to eat them out of the freezer where my mother had safely stowed them away until Christmas.
I can attest that they are just as good frozen as they are at room temperature!
This is another easy recipe…no oven required!
This also a great project to do with kids since it involves using play dough skills.
The recipe:
1/ 2 cup butter
1-1/2 cups coconut
1-1/2 cups icing sugar
1-Tablespoon milk or water
1/2 teaspoon almond flavoring
1 small bottle maraschino cherries
graham cracker crumbs
Directions:
Drain cherries well and pat dry. Beat butter, coconut, icing sugar, almond flavoring and milk or water with mixer.
Chill for a bit in the fridge.
Using a teaspoon, take portions of dough and wrap around a cherry. Roll in graham cracker crumbs.
I like to place the balls in little decorative paper cups.
This recipe can be made ahead and kept in the freezer for up to 2 months.
Very yummy.
Very messy on the hands.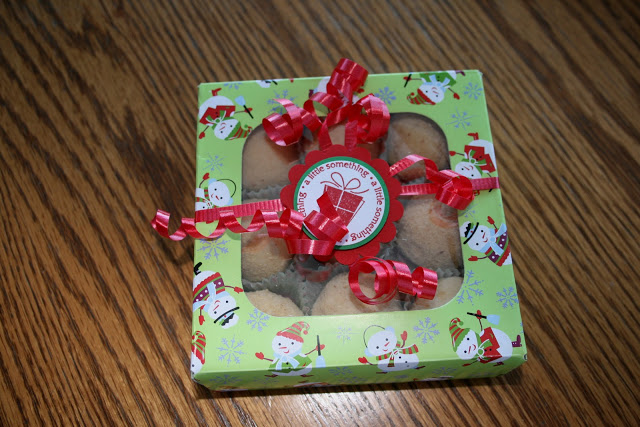 And here are some cherry balls leaving the house….all dressed up for a party!
This post is linked to these great parties: