This week we are getting ready to tackle some Christmas baking projects.
So I took a quick look through my pantry and gathered up all of the Christmas-themed items we might need~
cupcake liners, boxes, bags, candy sprinkles and decorations.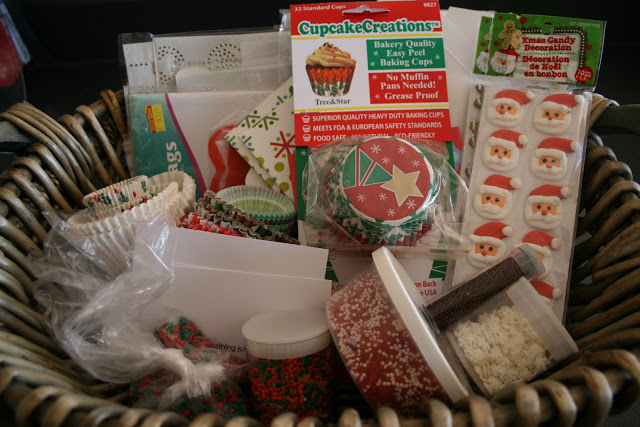 Now we have everything we need front & center…no digging around!