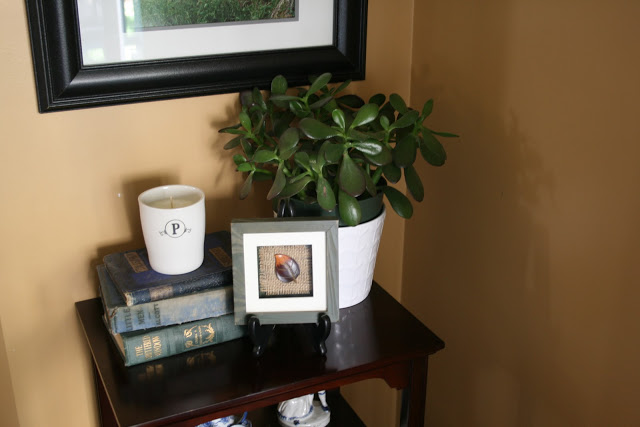 Over this past week, I had a chance to visit Anthropologie.
I love that store for all it's pretty and romantic goods.
I seldom buy anything, but I do enjoy looking.
And I always make sure that I check out the sales.
This week I found these…
~monogrammed candles.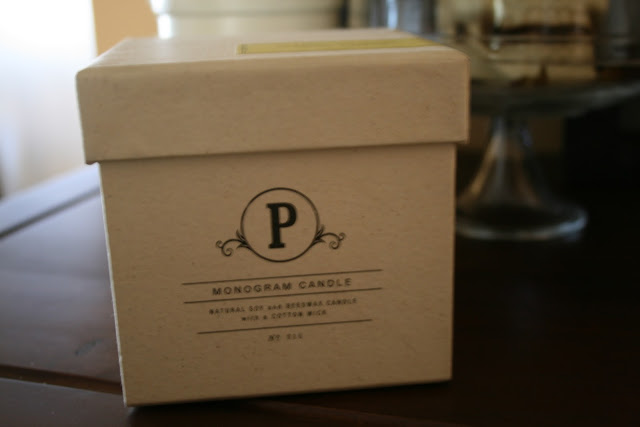 They smell wonderful and burn for 40 hours.
I have looked at them before, but thought the price a bit too high for my tastes.
But this time:
Regular Price $30.00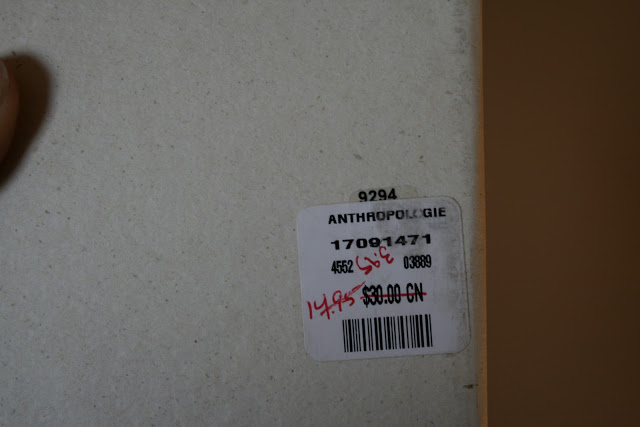 Marked down to this: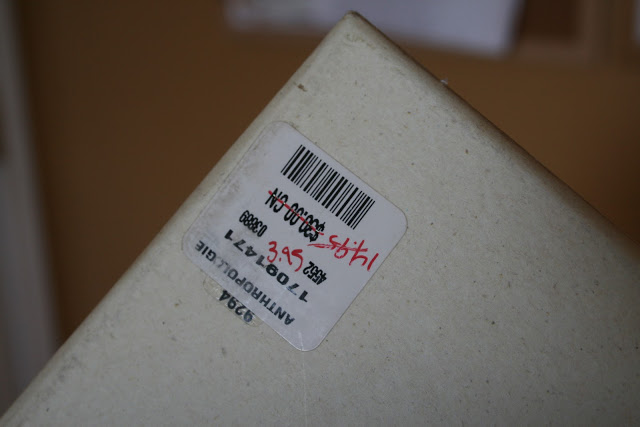 Yes. It says '$3.95'.
Terrific deal.
I purchased one for our house….and picked up a few others for special people for Christmas gifts or 'hostess' gifts.
When I got home, I placed our new candle in a little vignette on the tiny entry table by our front door.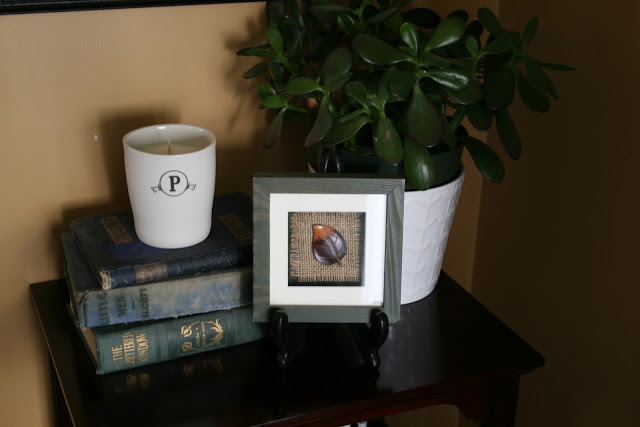 I love how it smells by our front door.
This post is linked to these terrific parties: