Despite the threat of clouds and rain, Hunter & I hit the local Farmers Market on Saturday.
We found lots of fabulous looking fruits and vegetables.
The fruit below looked so scrumptious and yummy, and for $8.00 for this selection,
how could I pass it up?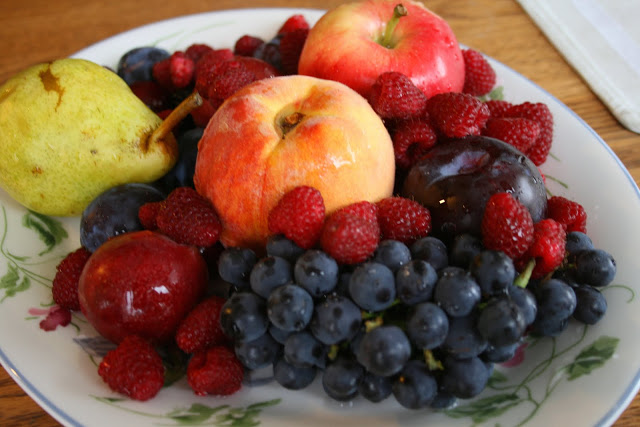 Below shows everything we came home with.
It all smelled so good.
I decided that a very simple harvest supper would be our meal that night.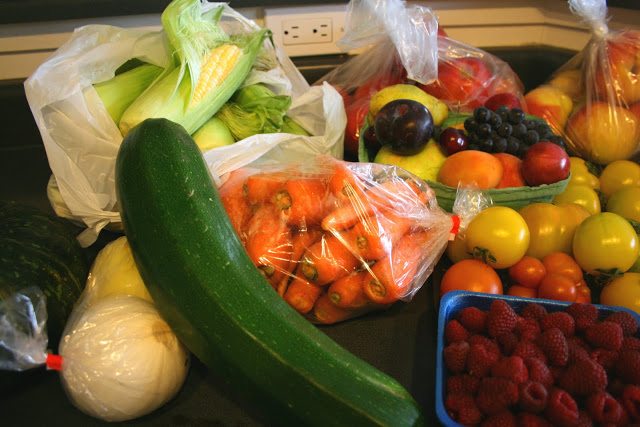 I started with building a simple heirloom tomato salad.
It was simple: tomatoes, fresh mozzarella, freshly cracked black pepper & salt, and a drizzle of balsamic vinaigrette.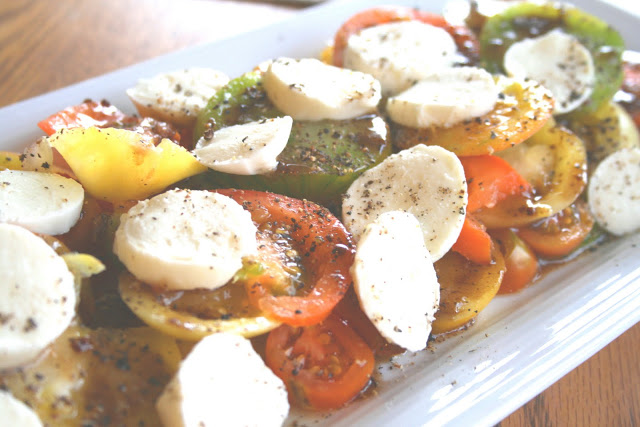 Fresh corn was the next course for our meal.
By the way, I have learned to cook corn in a new way.
Previously, I have always shucked the corn ears before adding to boiling water.
However, I was told by the corn farmer to leave the corns in their husks while cooking to seal in the nutrients and juices.
I did as I was told.
The taste of the corn cooked this way was so good…so tender & juicy.
I don't think we will cook it any other way from now on.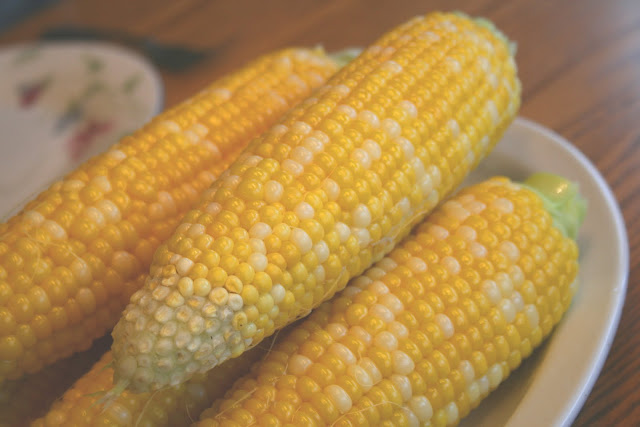 And to finish the meal, a sampling of fresh fruit.
An hour later, this fruit plate was empty.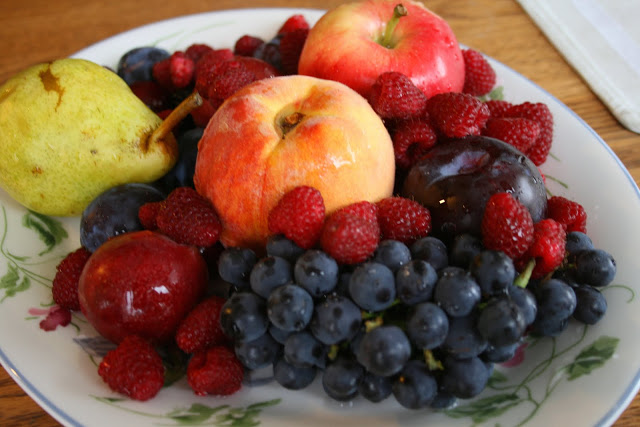 Our simple harvest supper was such a hit that it was requested for Sunday night supper.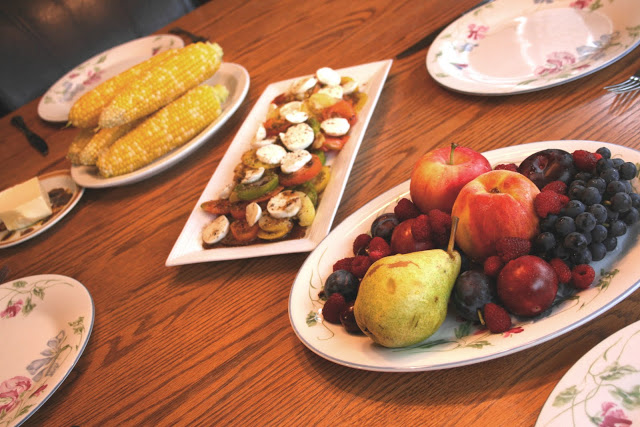 And for Monday night supper.
And I had to go buy more corn.
This post is linked to:
Metamorphasis Monday @ Between Naps on the Porch
Motivate Me Mondays @ Keeping It Simple
Delicious Dishes @ It's A Blog Party
Tasty Tuesday @ Balancing Beauty & Bedlam
All Things Domestic @ Crazy Domestic