I woke up this morning determined to get this project crossed off my list.
This is what the bathroom looked like this morning. Although I liked this colour, it was showing lots of wear and water stains. Also, some of the facial cleansers my daughter uses not only bleached out some of our facecloths, but some spots on the dark blue wall as well.
Time for a change.
BEFORE: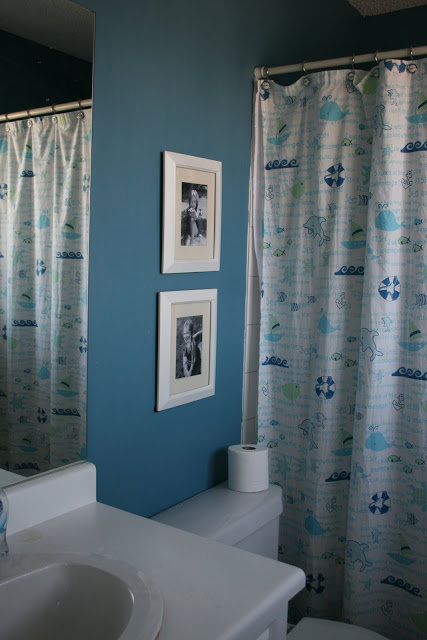 AFTER:
I chose a lighter colour to make the bathroom feel more bright & airy.
I wanted an overall scheme of blue with hits of of white & turquoise for accents.
I have loved the colour BM Smoky Green for 2 years and was waiting for an opportunity to use it.
Smoky Green, despite it's name, shows as a beautiful bird's egg blue on the walls.
It's so pale that when you open the can, the paint looks white and you think the paint store has made a mistake!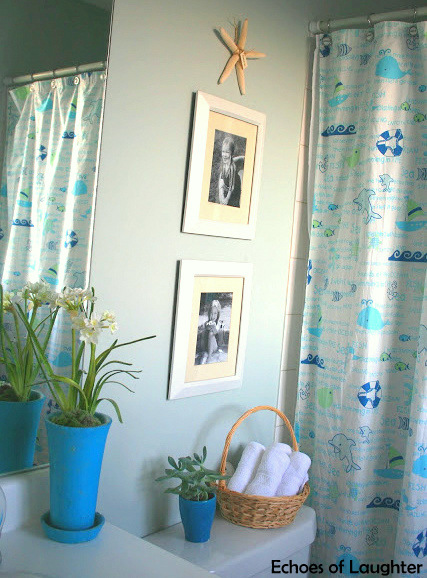 After I finished painting the walls, I made a few other changes.
The knobs on the vanity were looking kinda yucky.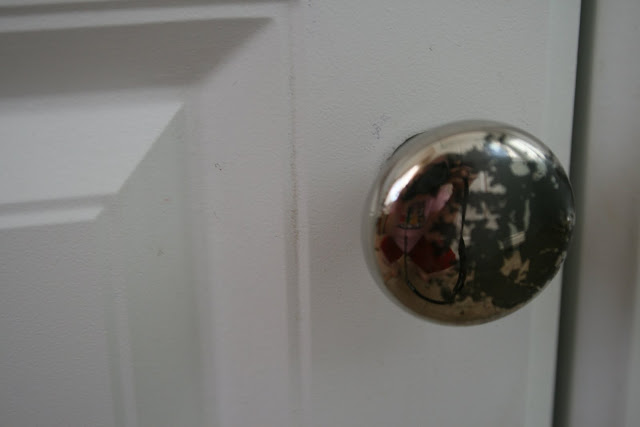 So I made a quick trip to Home Depot and picked up these pretty looking knobs.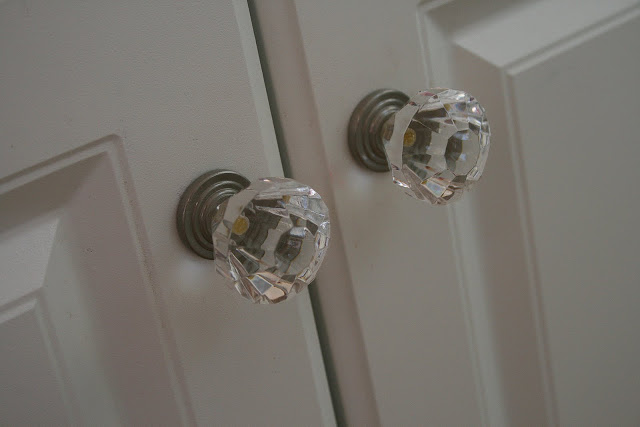 I decided to change up the accessories a little. I found a 'memories' tag in my scrapbook supplies and decided to tie it to this starfish for a touch of whimsy.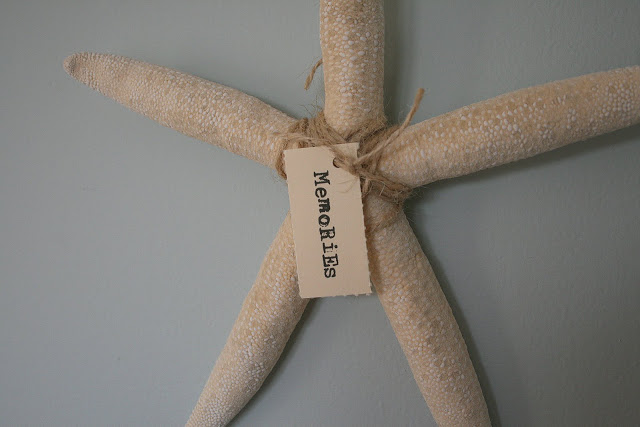 The starfish seemed at home above the pictures of the kids, so I hung it there.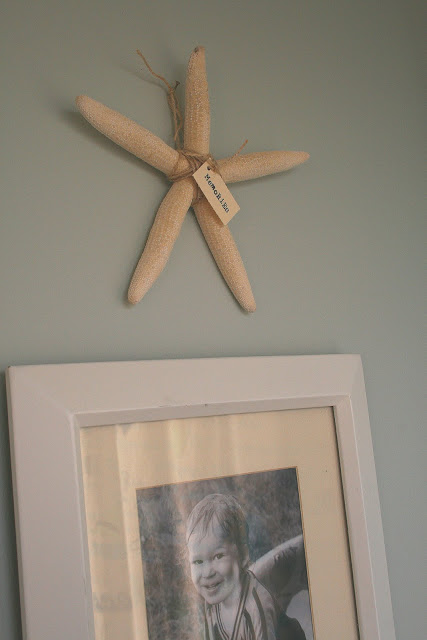 This is the other side of the mirror. I found the framed shadowboxes with shells at the Jysk store for $2.99 each. That was a deal I couldn't pass up.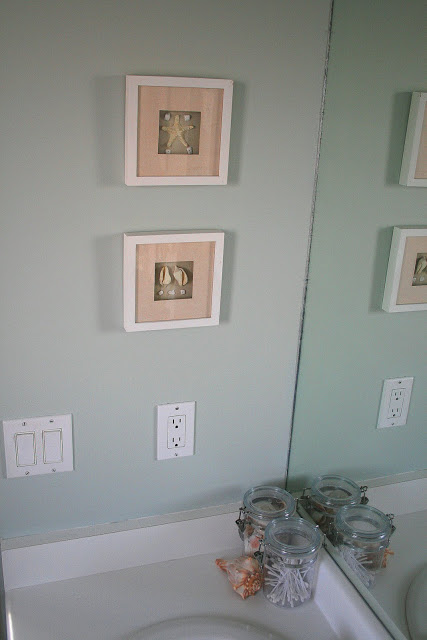 I am keeping the same shower curtain for now. It works with the new colour, and it brings some turquoise blue to the room, and I like the ocean theme for summer. The little potted succulent came from Safeway and was $4.99…I love the hit of turquoise to the room. The larger potted flower came from Homesense and I have had it for a few years….again, I love it because of it's turquoise shade. I just move it to a new home every once in a while.
I just have 2 more projects for this bathroom before I will consider it finished.
1. Switch out the ugly 'hollywood' lighting strip above the mirror. It came with the house.
2. Add a frame to the mirror. The mirror came with the house too, and it is glued to the wall. Adding a frame with trim around the perimeter will be much easier than trying to get the mirror off the wall.
These 2 items will require some help from Mr. Echoes of Laughter.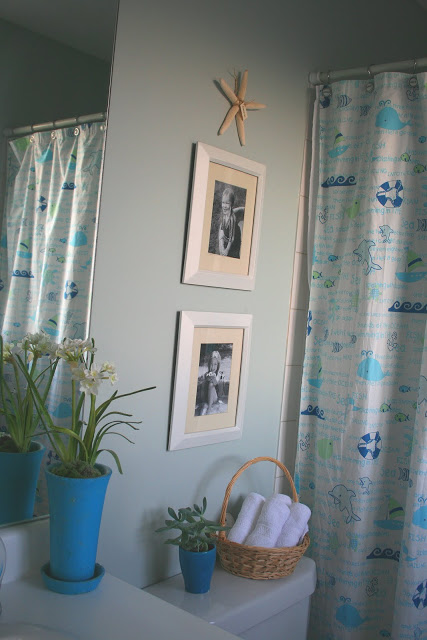 I am happy with what I accomplished today.
Shades of blue & turquoise together make me so happy!
Did I mention that I am expecting guests from Nova Scotia on Saturday?
Nothing like a little extra motivation to get some projects done!