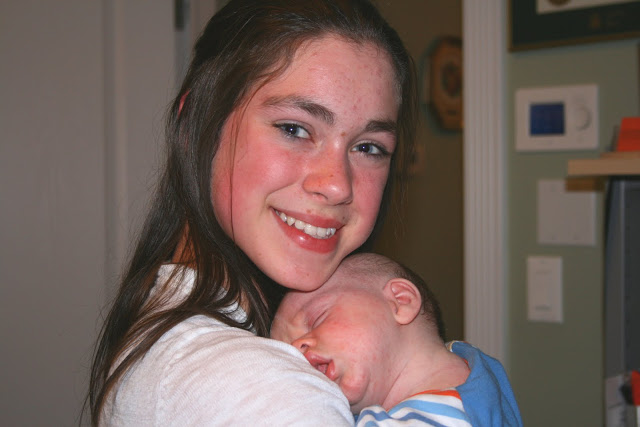 I had a scrapbook date with a friend at her house. Hunter got to tag along.
She enjoyed many hours of cuddling with this sweet little six week old boy.
Momma was able to get some scrapbooking done.
Hunter gained some little baby skills.
I was so happy for her to have this experience because we don't see tiny babies very often.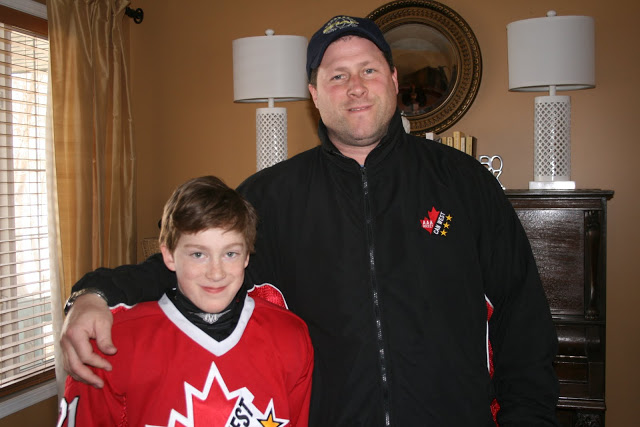 For a lot of households, spring brings a nice break from winter activities before the summer activities start.
Not in our house however.
Welcome to spring hockey.
It compresses the same number of games of winter into half the time.
And my two boys show how much they hate this schedule by the sad looks on their faces.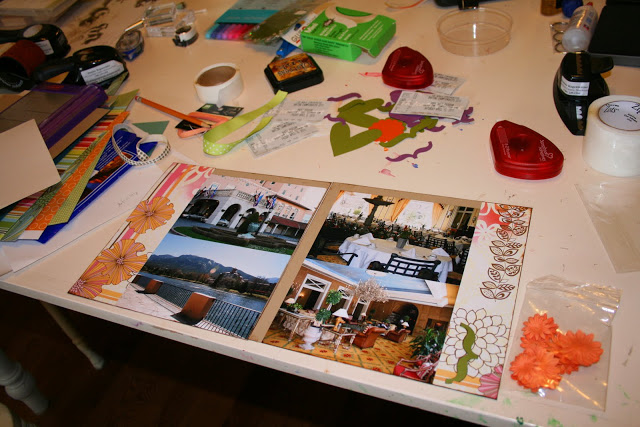 I spent 'National Scrapbook Day' doing the appropriate activity.
My project was our little trip to Colorado.
I will share when it's finished…and that will be soon I hope.
I really love scrapbooking mini albums.
There is such satisfaction in a project that can be tackled and completed in a day or two.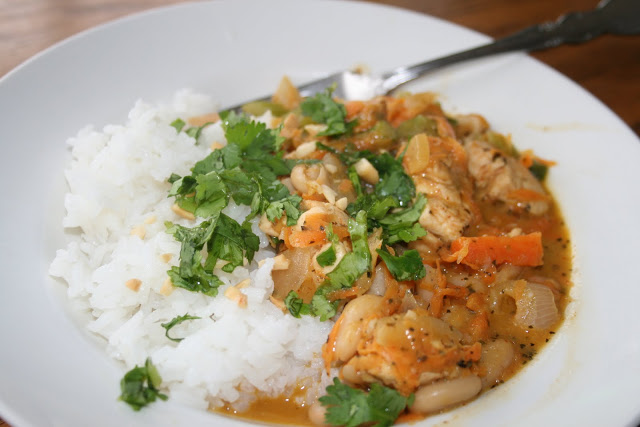 I made this new dish for my family one night for supper.
(I'm from the Maritimes, and we say 'supper'. Dinner is lunch.)
This recipe was snipped from an issue of Better Homes and Gardens.
It was called Chicken Chili and it looked so good.
But it fell flat in flavour.
Peanut butter. Coconut milk. Chili powder. Cayenne powder.
Fresh cilantro.
All the right ingredients, yet the taste was not there.
Ron didn't find it appetizing.
Hunter tried to fix it with more spices.
Tyler wasn't interested.
It got a thumbs down and into the garbage it went.
Darn tootin'.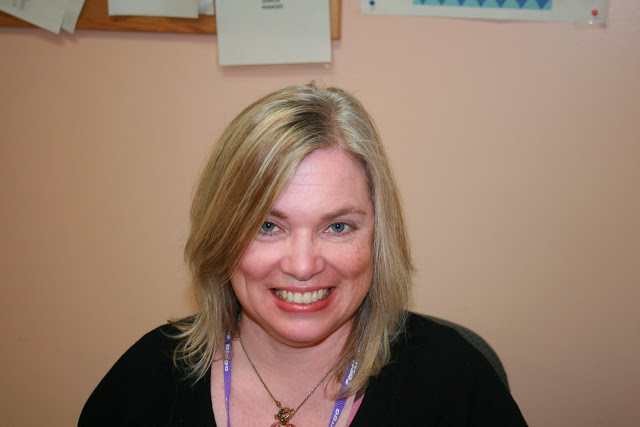 Here I am working a bingo for the skating club.
I am sitting in the big uppity-up chair of the bingo chairperson.
It sounds like a special job, but really it's not.
It just means you get to arrive early, count more money, and leave later than everybody else.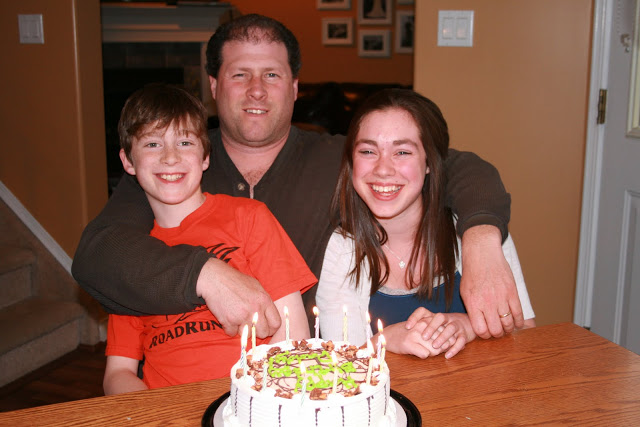 The big guy in this picture had a birthday.
Yes.
That's a Dairy Queen cake.
It's the requested confection for his birthday.
I secretly think he likes this cake because it goes into the freezer downstairs in the storage room.
The storage room located right off the TV room.
This means less walking for a midnight snack while you watch your fav shows or movie.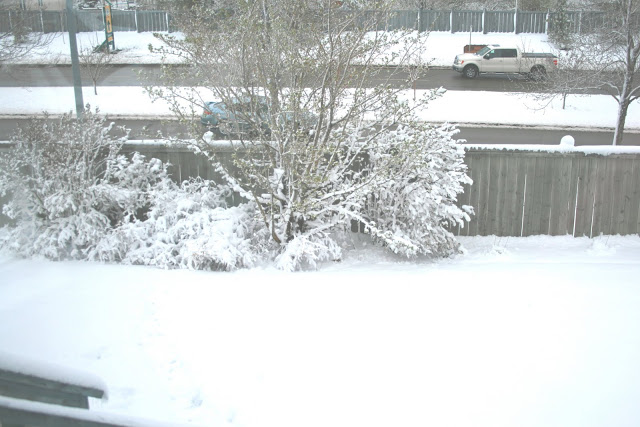 We got this overnight snowstorm and awoke to this on May 4.
Just when you think spring is here, the black abyss of winter sucks you back into the icy cold.
(But really I have to confess… it was raining and windy when I went to bed….and I slept like a baby because the sounds outside my window of soft rain, wind and then snow reminded me of the sounds of home in the Maritimes…and I felt strangely comforted in my nice & warm, flannel-sheeted bed.)
I threw Tyler's winter boots away 2 weeks ago thinking we were done with winter and
they would be too small for next winter.
The boots he hated wearing all winter suddenly became his most prized possession.
Throwing away winter boots in April. Mommy..what were you thinking?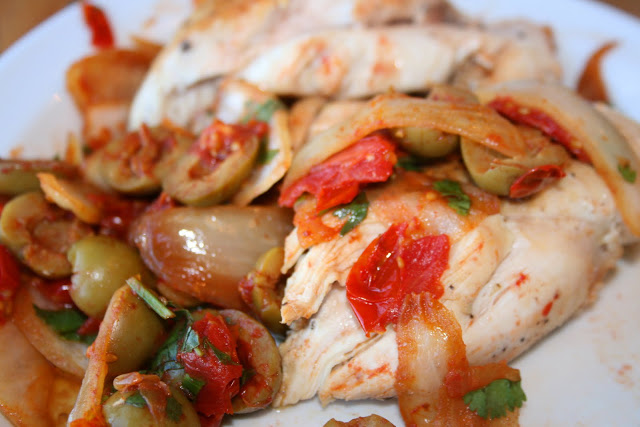 Hunter made this dish for our family while I was at Bingo.
It sure was nice to come home to a wonderful meal.
She made a chicken & olives dish from Martha's new book, "Fresh Flavors Fast".
It was delicious.
This recipe is a keeper.
And so is the daughter who made it.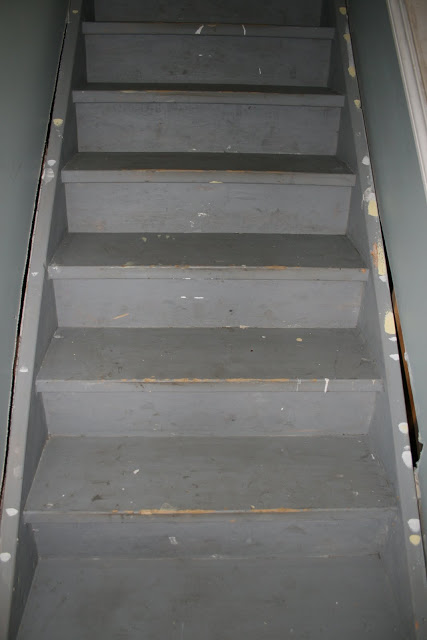 I have started a little makeover on these yucky-looking stairs.
These are the stairs that go to the downstairs TV/Family room.
The prep work of washing and taping off took longer than the actual painting.
As life interrupts the painting marathon, I am still working on them.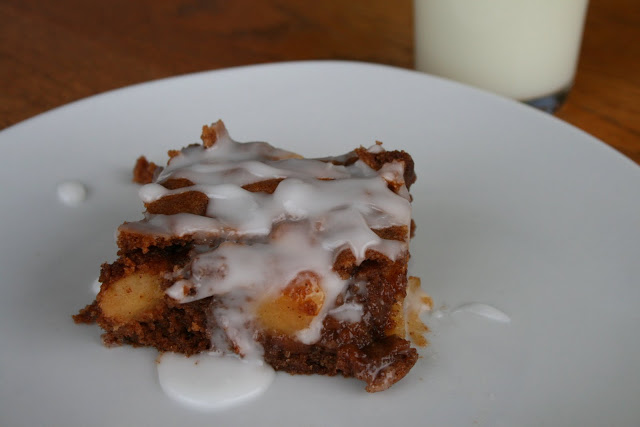 And after all the hard work on the stairs, I needed a big 'ol brownie.
So I made a pan of apple brownies.
I love this recipe.
It's basically a brownie blondie recipe with 4 cups of chopped apples.
And cinnamon.
Lots of cinnamon.
Apple pie spice works nicely too.
And a little drizzle of icing.
If you are going to take the time to make squares, then you should make a 9×13 pan.
The pan lasts longer and there are lots to pack into lunches.
Except…..well… it really does not last longer.
It gets eaten just as fast.