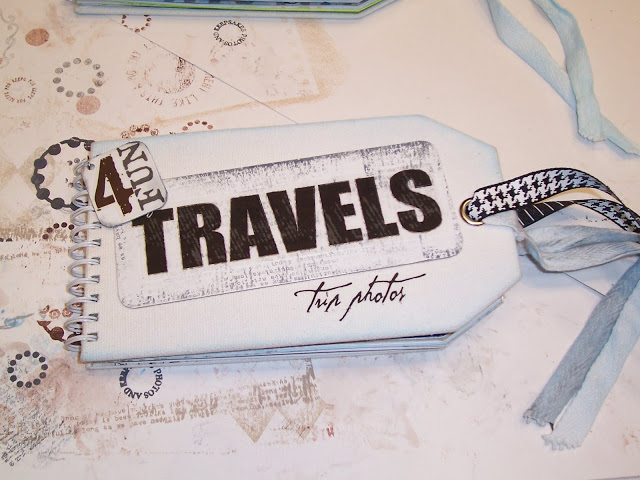 A few years ago I attended a scrapbook convention.
This was one of the projects for a class.
A mini travel scrapbook.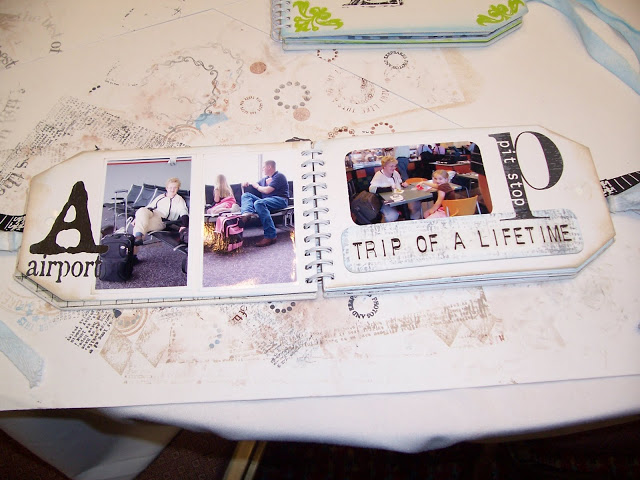 I simply adore this little book.
I love the crispness of the white & black colour scheme.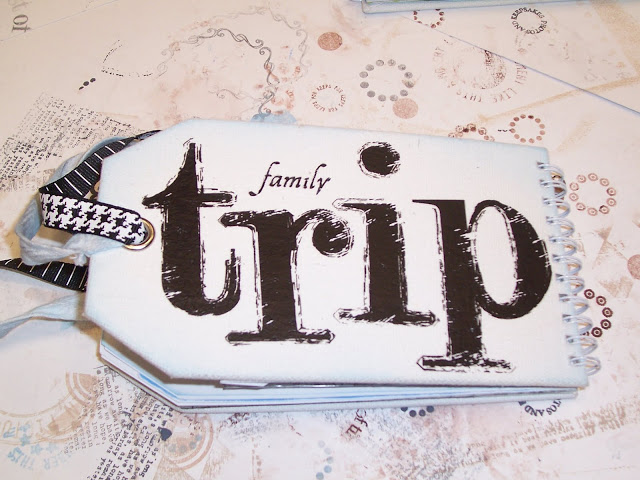 I intend to make a project like this…. a mini travel scrapbook in a black & white colour scheme.
This scrapbook was made by Danielle Johnson with her 'Art Warehouse' line, which is now more than a few years old and may be hard to find. But I love it just the same.