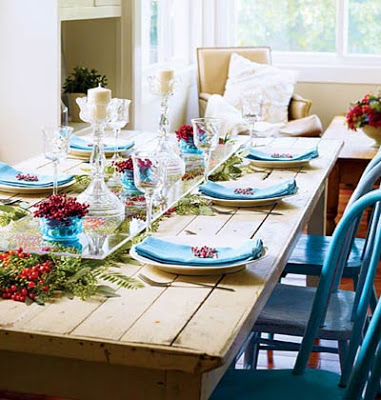 It's Menu Plan Monday again…(except that it's Tuesday already!) and I took a peek through my freezer to see what could become this week's menu. Yesterday I found the package of 5 lbs. of chicken I got on sale for $6.73 at the local grocery store. The price works out to about $1.50 a pound, which is an extremely good price for chicken. I got out my stock pot and made a huge pot of homemade chicken soup. I keep my chicken soup very simple and classic..chicken, fine egg noodles and carrots. We ate soup for dinner last night and then it went into the kids' lunch today.
Monday-Homemade chicken soup with fresh rolls
Tuesday-Homemade waffles and sausages
Wednesday-Meatloaf (from the freezer) mashed tators, corn and carrots.
Thursday-Pork chops, baked potato and sweet potato with green beans.
Friday-My vote is Panago Pizza.
Saturday-Dad cooks. Likely bbq steak, mushrooms and caesar salad.
Sunday-Our leftovers night. Hunter & I have a Christmas party and potluck to attend after skating and we are taking taco soup and homemade chocolate dream cookies.
Kelly at the Party Dress has done it again with this 'feast for your eyes' "Reindeer Game Night". I just love how this party idea looks and what fun!!!
I think I am going to have a girlfriends night soon, except I think I might ask my guests to come in their Christmas jammies.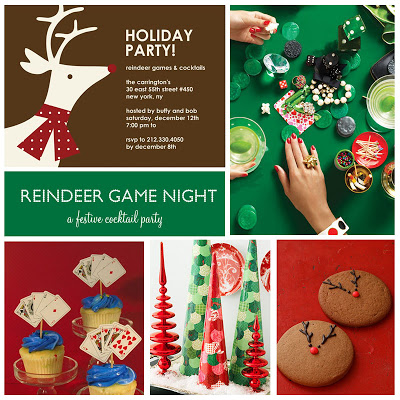 (Images: Top, myhomeideas.com, bottom, thepartydress.net)