Hunter wanted to take on a baking project this morning…so she made these pumpkin, walnut & chocolate chip cookies.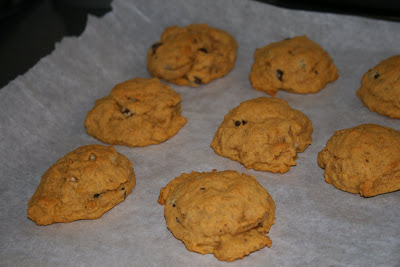 Tyler did his new Saturday chore…"poop scooping" the yard. After I took this picture, he said, "Mom! I have poop and I know how to use it." Little stinker!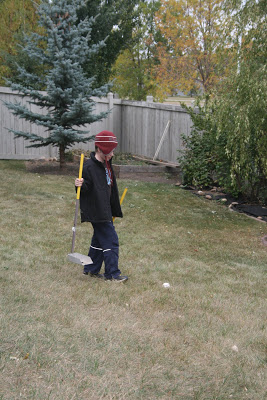 After the baking project was complete, Hunter played with the puppies.