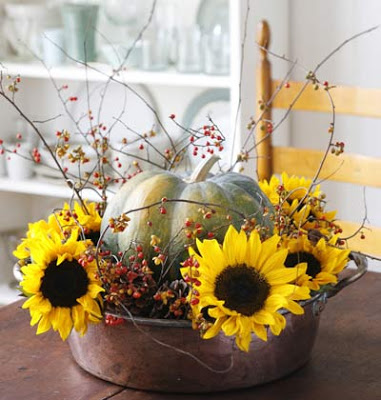 It's been awhile since I posted a 'Menu Plan Monday' post…but there is nothing like fall and a busy afterschool schedule to inspire meal planning. I find my day just starts so much better if I have supper made in the morning…both the prep and the assembly. That just leaves cooking time for a meal to be on the table.
Sunday~Shrimp & Wild Rice Casserole (Paula Deen recipe). Since we ate this yesterday, I can report that it was a hit with requests for an encore.
Monday~sad to say…but we ate McDonalds. Just trying to keep it real.
Tuesday~Hamburger soup….light on the hamburger and heavy on the vegetables. Served with cornbread from this month's Martha Stewart Everyday Food.
Wednesday~Roasted chicken breasts in a maple, bbq sauce with rice and green beens.
Thursday~grilled cubano panini sandwiches from this month's Martha Stewart Everyday Food.
Friday~twice-baked pototoes, basa fish and a green salad.
Saturday~Dad cooks.
Baking projects for this week:
~I have lots of frozen bananas in the freezer, so I am planning to make 2 batches of banana chocolate chip muffins for the kids' lunches.
~trying a new cornbread recipe from Martha Stewart Everyday Food.