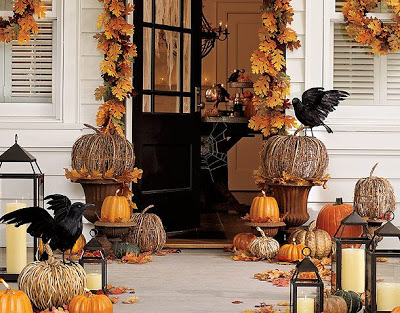 It's that time of year again. Fall. One of our 4 favorite seasons. Some of the things that happen in our family in Fall:
getting out-fitted for new skates for feet that have grown.

purchasing new hockey gear.

a busy hockey schedule for both little player and Daddy coach.

decorating for Fall with pumpkins and leaves and candles.

making pickled beets and mustard pickles.

wearing socks again.

picking apples from the little tree in our yard.

getting up early for school and children making beds again.

re-organizing the pantry as nesting for winter takes root.

tucking the boat in for winter.

baking homemade bread, cookies and goodies.

soup recipes and crockpot dusted off after the summer.

another season of early morning Sundays for a skater.

homework and packed school lunches.

stocking up on fresh produce from the Farmers' Market

and a NEW chore for this fall: poop-scooping in the backyard.
Thanksgiving dinner is only 2 weeks away. I am so excited to have family visiting for this holiday.
It is time to harvest all that is good.
(photo:Pottery Barn)