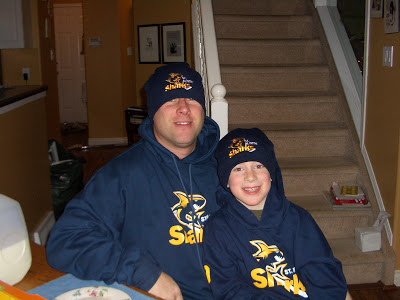 Tyler's team has a corporate sponsor which purchased hoodies & tuques for players & coaches.
Tyler thought it was cool that he & Daddy were matching.
We also had something to celebrate… Ron got some wonderful news on Friday. Something he has been waiting for a month finally came to fruition.